Facts About Susan Downey – Robert Doeney Jr's Wife and Producer
Published Thu Jul 25 2019 By Akki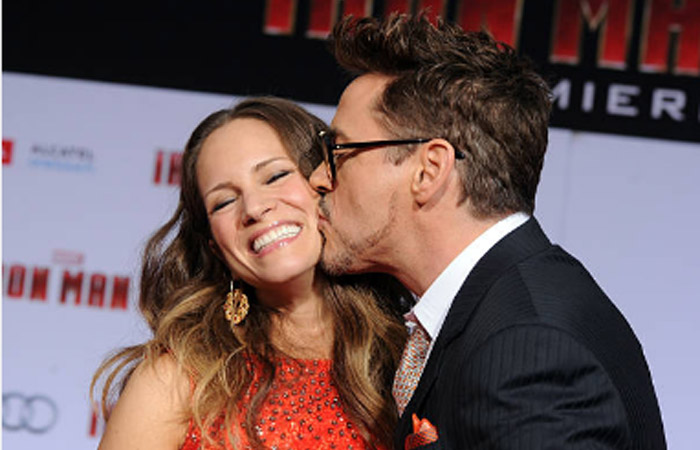 Susan Downey aka Susan Nicole Levin is an American producer widely known for movies like; 'Orphan', 'The Judge', and 'Gothika'.
Susan was born on November 6, 1973, in Schaumburg, Illinois, the USA. She is a daughter of Elliott A. Levin and Rosanne T. Levin. She is Jewish holding American citizenship and her sun sign is Scorpio.
Here are 10 facts about Robert Downey's Wife:
Net Worth of Susan Downey
Susan Downey has accumulated a huge net worth of $20 million as an American producer as stated in the Celebrity Net Worth. She is a producer of the hit sequel Sherlock Holmes (2009) and
Sherlock Holmes: A Game of Shadows (2011), which had a massive box office cumulative worldwide gross of $524 million and $545 respectively.
Windmill Cottage House in NY
Susan Downey lives in Edward DeRose Windmill Cottage not the original but copied ones located in New York, USA. The cottage covers 8,500 square feet with 7 bedrooms and 11 bathrooms with an office and library occupying the windmill structure. The cottage also includes 4 acres for the pool, tennis court and gardens.

The Edward DeRose Windmill Cottage is owned by Robert Downey Jr, husband of Susan purchased in 2017 for $10.5 million.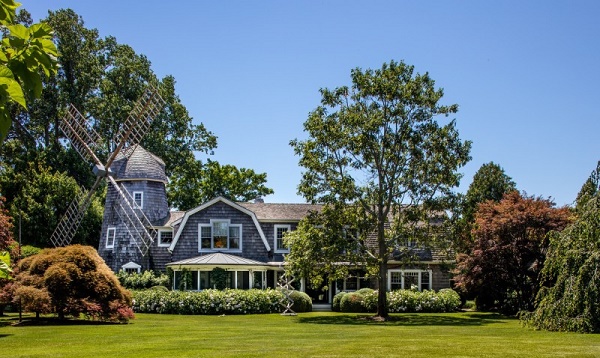 Robert Downey Jr.-Husband
Robert Downey Jr is the man that brings a smile in Susan, where the love bird has been living happily married life for more than a decade and shares two kids together. The couple exchanges the vow on 27th of August 2005, in a Jewish ceremony at Amagansett, New York.

Robert Downey Jr. is one of the top Hollywood star, who is widely known as a Tony Stark aka Iron man for the role in Marvel movie.
Two Children with RDJ
Susan Downey has two children together with her husband Robert Downey Jr; a son 'Exton Elias Downey' and a daughter 'Avri Roel Downey'. Exton is the first child of Susan and Robert born on February 7, 2012, in Los Angeles, California.
Step Mother to Indio Falconer Downey
Susan Downey is a stepmother to Robert Downey Jr's 25 years old son Indio Falconer Downey. Indio is an actor born on September 7, 1993, in Los Angels, California to Robert and his ex-wife Deborah Falconer, who is an American singer and songwriter.
Rejected Proposal
Susan Downey turned down actor, Robert Downey Jr. proposal for twice due to the fear of never a long-lasting relationship with realization, both being part of the entertainment industry.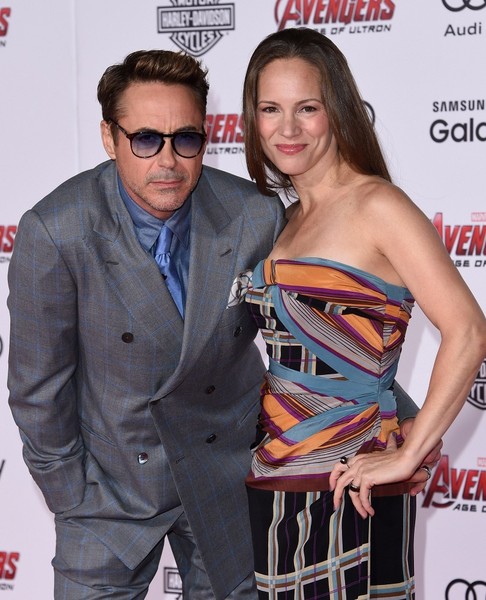 The lovebird starts to date after Downey proposed her in the night before her 30th birthday on November 5, 2003.
Pregnant at the age of 40
Susan Downey had her second child 'Avri Roel Downey' at the age of 40. Avril was born on November 4, 2014, at 3:22 a.m. in Los Angeles, California weighing 7 lbs even and spans 20 inches.
Education - Alma Mater
Growing up in Schaumburg, Illinois, she was valedictorian in 1991 at Schaumburg High School. After that, she studied and got graduated from the University of Southern California School of Cinematic Arts.
Body Measurement
The American producer, Susan Downey has maintained her status as beauty queen even at the mid-'40s, with sharp jawlines, cheekbone and nasolabial fold on her face with a stunning hairstyle with dark brown hair and light brown eye color. She stands 5 feet 3 inches tall in height and 52 kg weight.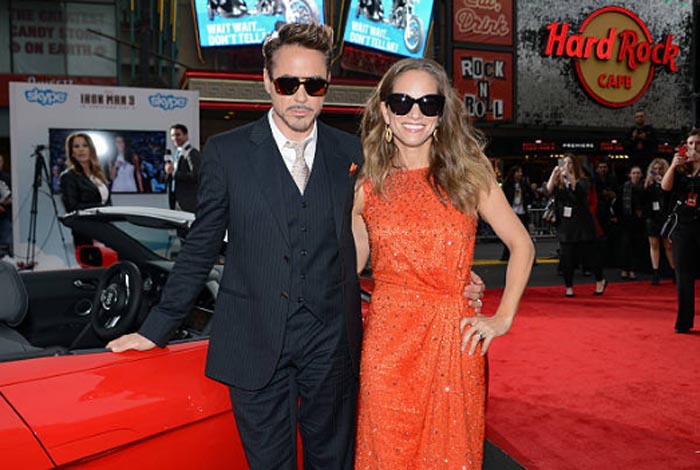 Filmography
Susan Downey her journey as a producer in the entertainment industry, where she worked as co-producer 'Susan Levin' in horror movie Ghost Ship (2002). After that, she has been a producer for numbers of bluff buster movies including; Kiss Kiss Bang Bang (2005), The Book of Eli (2010), and RocknRolla (2008).
In addition, Susan has also appeared in TV shows like; 'Entertainment Tonight' and 'Inside the Actors Studio'.
Visit Glamour Path for more Celebrities Fun and Facts.
-->