Kandi Burruss' Net Worth After Bedroom Kandi Business Sales Success
Published Sun Jun 23 2019 By DGM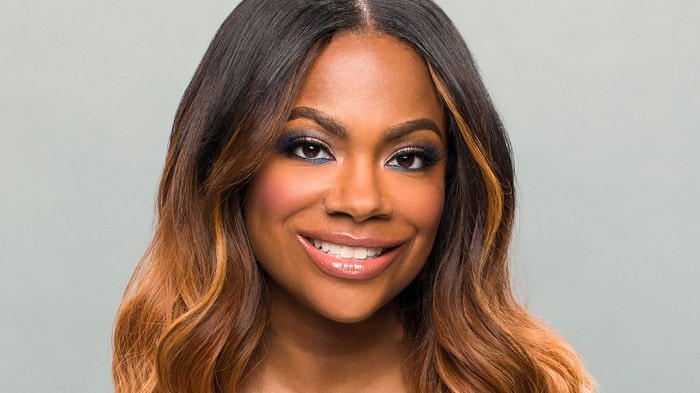 The American singer, songwriter and TV reality personality, Kandi Burruss holds an estimated net worth of $35 million. The renown star from the popular reality TV series "Real Housewives of Atlanta" holds profitable businesses that help to build such an impressive net worth.
The 2000 Grammy Award for R&B Song winner has established a successful career from which she earns buckets full of cash. Here are the details about the whopping net worth of Kandi.
Earnings From RHOA
As most of you may recognize Kandi Burruss from the reality television series "Real Housewives of Atlanta" (RHOA), it has mostly helped her in achieving her massive fortune. Being a member of the show since 2009, she has made tons of dollars thanks to the show and the success from it. Having starred in the show's spin-off series 'The Kandi Factory' has also increased her worth.
Talking about the salary that Kandi earns from the show, she takes a paycheck of $450,000 per season according to Money which makes her one of the top paid casts of the RHOA show.
Sucess of BUsiness Kandi Business Sales
Besides being a reality show star, Burruss is the owner of a sex toy company 'Bedroom Kandi' that sells numerous products such as massagers, lubricants, vibrators and sex toys for both male and female. The sex toy company sells the products via their website which is provided at her web page too.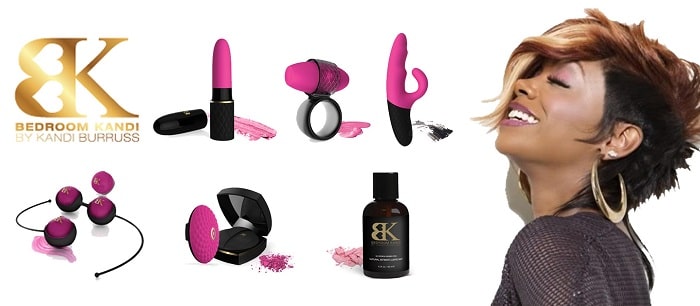 The Bedroom business has surely helped huge amount of dollars to flow into her pocket and result in a considerably high net worth of Kandi Burruss. The great success of the business indicates towards a very high earning of her, something around $300k a month.
Income as a Singer and Songwriter
The mother of two, Kandi grew to fame as a singer which helped her in earning massive buckets full of cash. Starting out in the early 90s, she was a member of the group Xscape with other artists like Tamera Coggins, Tamika Scott and LaTocha Scott. The group of four ladies leaped a great success earning all of them million of dollars meanwhile. The earnings from the group's success influenced in the outcome of Burruss' incredible net worth. The group together has given songs such as Who Can I Run To, Just Kickin' It and Softest Place on Earth whereas her solos include Don't Think I'm Not and Leave You.
Not only as a singer, the 43 years old (as of June 2019) celebrity achieved a huge success as a songwriter. She wrote the song "No Scrubs" for TLC which became a massive hit worldwide and eventually won her the Grammy Award for Best R&B Song for writing the song. That should have surely showered her bank account with high amount.
TV Series Helped Kandi's Net Worth
Along with appearing on the Real Housewives of Atlanta, Kandi Burruss has also appeared on shows such as Who Wants To Be A Millionaire?, The Real and Single Ladies. These shows are very popular and high-rated so Kandi should have earned big paychecks from them which accordingly helped to increase her net worth.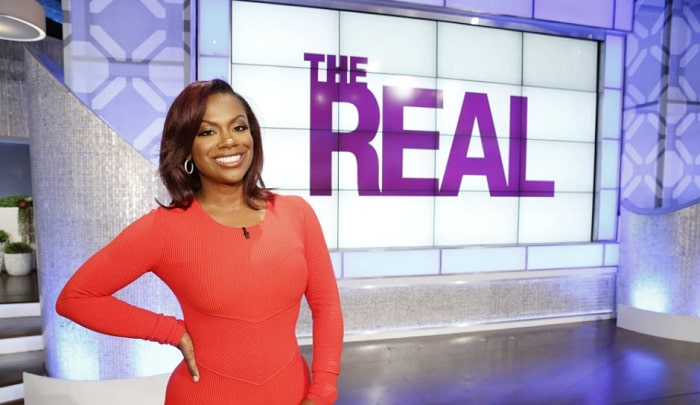 Kandi Earns A Huge Amount From Her Restaurant
The boss chick Kandi and her husband, Todd Tucker opened a restaurant Old Lady Gang in 2017. It is a southern comfort food restaurant that provides all the delicious southern cuisines to its customers. Gaining a lot of success from the business, she tripled her real estate's franchise in just one year.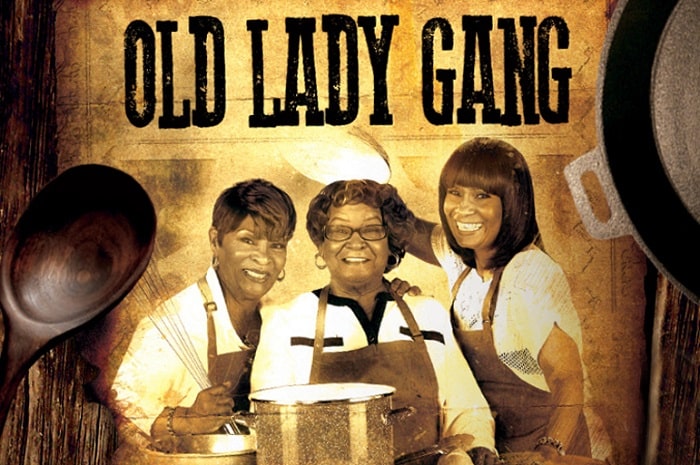 Burruss said that they were conquering Atlanta with their business as they managed to expand their restaurants in three different locations in Atlanta. The different branches of the restaurant are located in Camp Creek, Peters Street, and a mini-location in the State Farm Arena. It's really amazing to see how her business expanded from one to three in only a year because people struggle very much to accomplish such achievement.
The former Xscape singer stated that they just wanted to maintain the ones they have and continue to grown bit by bit in a proper manner. The restaurant which features the recipes of Kandi's mama, Bertha and Aunt Nora has won the Taste of Soul Atlanta 24 Best Soul Food Restaurant award. Also, the trio of three ladies also won an Open Table 2018 Dinners' Choice Award for their restaurant.
Kandi Burruss Gifted Expensive Cars To Her Husband and Daughter
The multi-millionaire singer and actress Kandi Burruss gifted her husband, Tucker a white Corvette for his birthday in 2014. The magnificent car is a highly built expensive car which price you can't expect to be cheaper than $80,600 and costs a maximum of $122,000. Purchasing the car only took a little bit of her massive bank account. Well, that's like taking a pinch of salt from the salt bag which doesn't matter the most.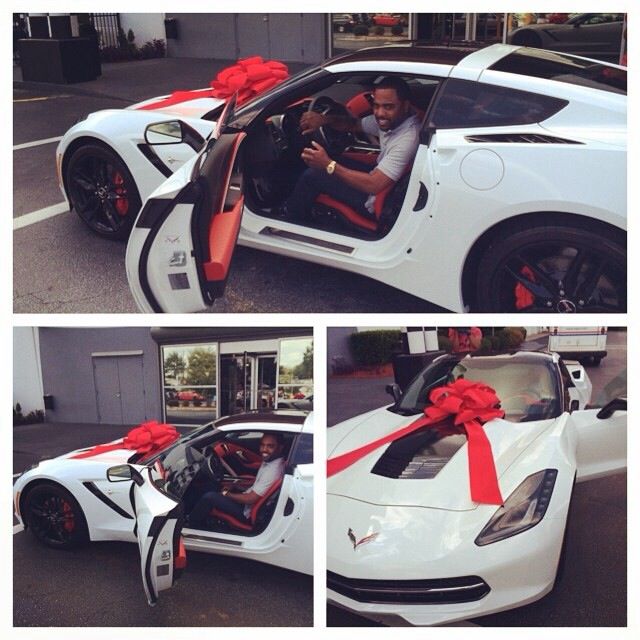 As we talked about Kandi purchasing a car for her husband, she hasn't also lagged behind in purchasing one for her daughter, Riley Burruss. On Riley's 16th birthday, her mother gifted her a beautiful white Porsche worth $100,000 as a token of love.
Kandi posted pictures on her Instagram on her daughter's birthday along with the lavish gift she bought for her. Riley definitely seems to be happy with the pleasant birthday gift that her mamma gave to her.
Kandi Lives In A Lavish Mansion
The multi-talented superstar bought a super massive mansion in 2012 and spent tons of dollars in giving it a proper and total makeover. She spent $503,000 for purchasing the 7,000 square feet estate and additionally made huge expenses give it a makeover.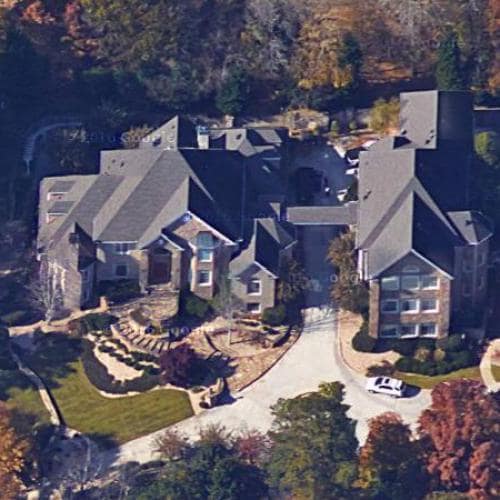 Todd's wife also owns a luxurious palace like mansion in Southwest Atlanta which is worth nearly a million dollars. The eminent songwriter is said to have spent over $200,000 in renovating the mansion which isn't a shocking thing at all.
The huge house is about 8,000 square feet featuring an indoor pool which is definitely worth the price.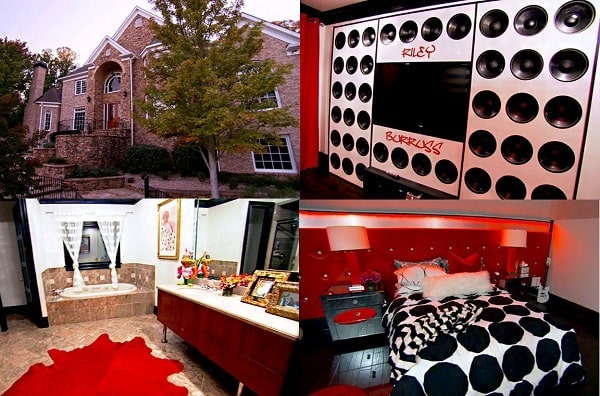 Kandi's Expensive Plastic Surgeries
The RHOA star has undergone a plastic surgery and has done Breast implants after giving birth to her son Ace. And as we know how expensive is it to have a surgery like that. An average price ranging from $5,000 to $10,000 is charged for having breasts implanted and then comes the additional charges to maintain the expensive operation well going.
So, Kandi probably spends a huge but small part of her wealth to maintain her cosmetic surgery.
Visit Glamour Path for more Celebrity Net Worth and their Information.
-->