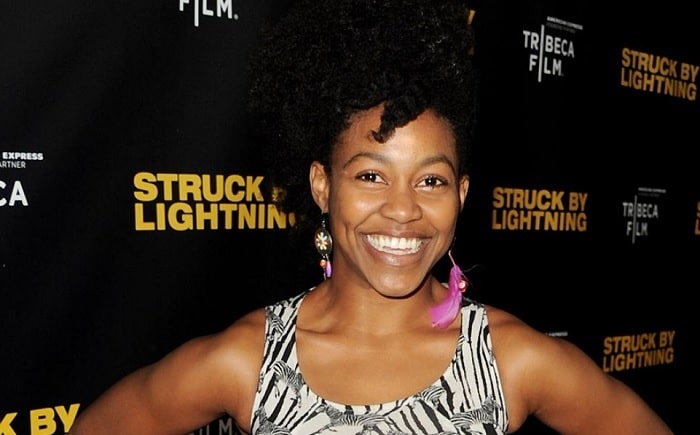 Daniele Watts is an American actress who is famous for her role as 'Coco' in the 2012 movie 'Django Unchained'. She is also known for playing the TV show 'Weeds' and the popular TV series 'Partners'.
Watts was born on the 3rd of November, 1985 in California, the United States in an African-American family. Here are the 10 facts about Daniele Watts:
Net Worth
Daniele Watts has a successful career in the industry of acting which has showered her with huge paychecks. As of July 2019, she holds a net worth around $500,000.
Not to miss, her husband, Brian James Lucas is a celebrity chef so he also has a considerable net worth. Hence, the couple combine to form a greater net worth for them.
Married to Brian James Lucas
As we mentioned earlier, the 33 years old (as of July 2019) actress has been married to her longtime boyfriend, Brian James Lucas. Brian is a celebrity chef who bags a huge amount of salary and has a successful career. Though they do not have any child, the two of them are enjoying a happily married life.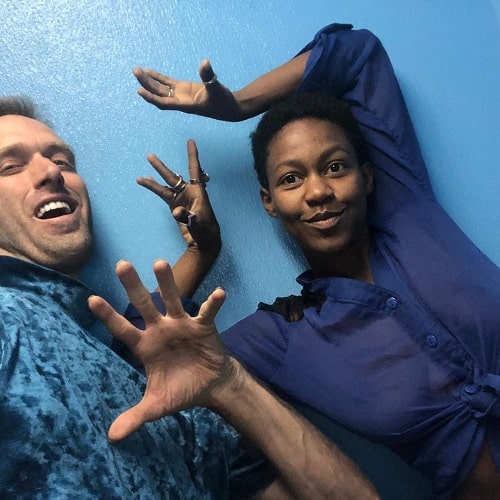 Posting Nude Pictures
It seems like that the wife of a celebrity chef isn't afraid of posting nude pictures on her Instagram account. She posts pictures where she and her husband is either half nude or full but keeping her private parts blurred through editing. She and her better half seem to have no shame at all in posting such pictures.
Being Mistaken For A Prostitute
It was back in 2014 when the African-American actress was alleged to be a prostitute as she was caught kissing her husband, Brian in public. According to her, the cops speculated that she was prostitute just because she was black and Brian was white. The allegation was that she was a prostitute and her husband was thought to be a client. "Is it a crime to show affection towards your spouse in public?", she said.
According to The Guardian, the cops arrived to arrest the two of them as they received a complaint that the couple was making out in a car which was parked outside CBS studios in the Studio City, Los Angeles. Daniele immediately blamed that the cops were discriminating her just because of her color. She was just detained but not arrested and even kept in the back seat of the police's car.
The 'Django Unchained' star was even handcuffed in the process as she refused to show her ID to the cops. She had to suffer a cut in her hand while the cops were handcuffing her roughly.
Being Sentenced Community Service
After the whole controversy with the cops happened, Watts and Lucas were asked to write an apology letter to the cops to whom the actress had blamed of racial discrimination by the court.
Watts wrote an apology letter but didn't directly asked for an apology to the cop. It was a bit informal and she was asked to write it again. The same thing happened next time, she apologized for her actions in high emotional state.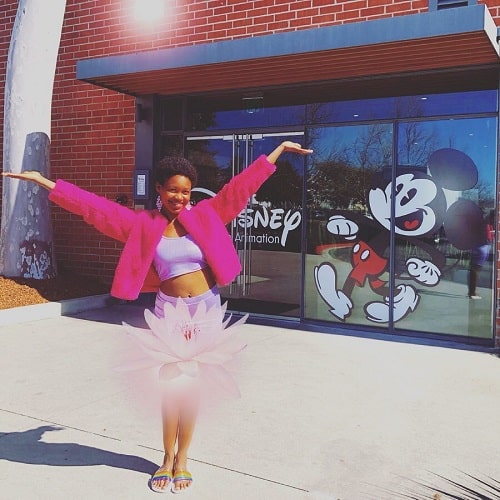 The judge didn't buy that one too and said that the letter was insincere and passive aggressive. So, she sentenced the couple to community service for 15 days and two years of probation.
Acting Career
The acting profession is something that we all know Watts for, isn't it? She is a talented actress and has worked in both big and small screens. She has acted in over 25 films whereas she has been part of 13 different TV shows.
'The Strange Thing About the Johnsons' and 'Django Unchained' are two of the movies Daniele played which was appreciated by people a lot. Not only that, fans also recognize her from the hit TV series 'Partners' where is a main cast member of the show. She has had a very successful career so far and will continue to work diligently in the future.
Instagram Account
The lead cast of the 'Partners' has an Instagram account by the name @wattsplaying where she has a total of 811 followers with 180 posts. She uploads pictures with her hubby, James and her friends a lot. Most of the pictures that she uploads are funny.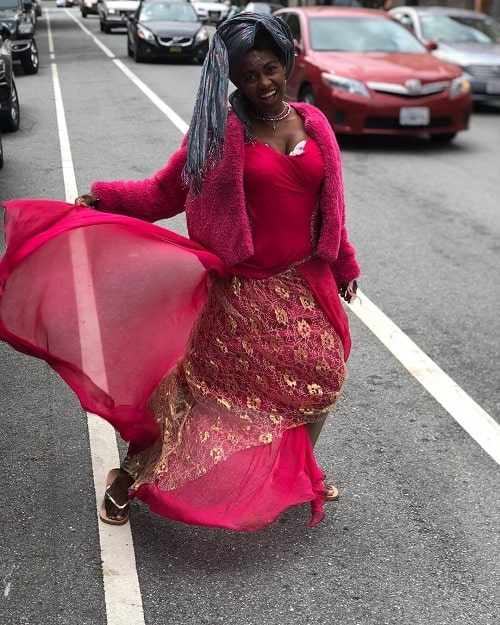 Instagram Account of Couple
Did we forget to say the eminent actress has an Instagram account which totally belongs to her couple. The name of the account is @ourlovechangestheworld where they share pictures of them being together doing both funny and stupid stuffs. The main motive of this account is that she and her husband can inspire the world to eradicate racial discrimination and start loving and respecting each other which is a wonderful thing in itself.
Education - Alma Matter
When it comes to education, the co-star of Dana Gourrier in 'Django Unchained' went to the North Springs Charter School of Arts and Sciences for middle and high school.
Later on, she completed her further study from the University of Southern California. She also went to the British American Drama Academy to pursue a career in acting. And today, we are blessed with one of the finest actors of the generation.
Physical Traits
The African-American star Daniele Watts stands tall at a height of 5 feet 2 inches (1.57 m). She has short, curly and black hair marking her bold personality with gorgeous brown eyes. She weighs 110 lbs (50 kg) and has a body measurement of 34-25-36 inches.
Visit Glamour Path for more Celebrity facts.
-->