Cardi B's Fixed Teeth – A Brief History of Rapper's $40k Teeth Evolution
Published Wed Jul 24 2019 By DGM
The 'Bodak Yellow' singer, Cardi B has fixed her teeth which were misshaped through dental surgery. She modified her irregularly shaped teeth for an expensive cost of $40k. Yes, she spent a huge amount of money get a perfect beautiful smile.
Cardi has been proud of having her teeth fixed because it has surely had one heck of a positive effect on her smile. Here is a detailed information about the dental surgery of her:
Cardi B's Teeth Before
The 26 years old (as of July 2019) rapper's teeth were totally different than how it is at present. Her lower front tooth was small and not in equal proportion to other teeth. Plus, it would totally not suit her face whenever she would laugh or wink. Take a look at the picture below: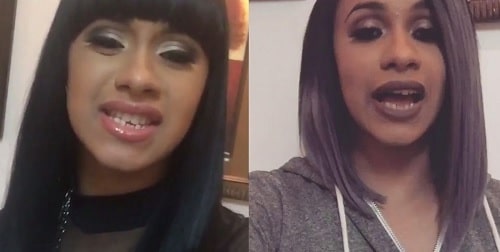 As you can clearly see in this picture, the center tooth of Cardi's lower jaw was comparatively smaller giving her teeth line a mismatched appearance. She even used to have a lot of criticism and negative comments regarding her teeth. So, she took the decision to modify her teeth appearance.
Cardi B After Fixing Teeth
As Offset's Wife chose to have her teeth fixed and tuned in a perfect way, she visited Dr. Catrise Austin of New York City who is most commonly referred as the 'Queen of Smiles' to have her job done. And the post-surgery really had a wonderful effect on her teeth giving her a perfect Bardi smile.
By looking in the picture given-above, you can clearly see that the former 'Love & Hip Hop: New York' star got positive results from the surgery which eventually made her smile one of the best smiles in the industry. She totally loved the work that Catrise did on her teeth and was grateful of her. She smiles more confidently than ever with her brand new smile.
The mother of one believes that if you don't feel comfortable with people talking about you, you can go and get it fixed and there's nothing wrong in it. Cardi even praised Dr. Austin for getting her teeth fixed so nicely and says that she is truly the best. She also suggested the dental surgeon to her fans if they are also willing to get their teeth repaired.
Expensive Teeth Surgery
As the work on CB's teeth has been so perfect, it is obvious to have costed massive dollars for the surgery. She had her teeth fixed for a cost of $40k which is indeed a huge amount. But the numbers seem nothing to Cardi who holds a thrilling net worth of $8 million so why would she have to worry about it, right?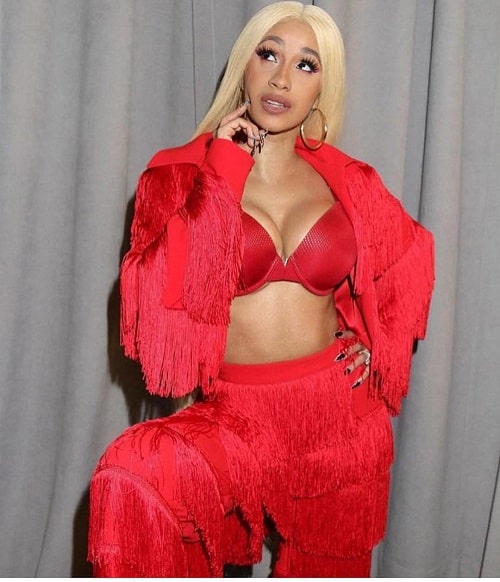 The gorgeous rapper even has a line, "Got a bag and fixed my teeth/hope you h*es know it ain't cheap" on her successful song 'Bodak Yellow'. This proves that her teeth is a lot expensive than an average person could afford. After all, her smile is worth $40,000 and that's huge for sure.
Since Cardi B whose real name is Belcalis Marlenis Almánzar is one of the popular rappers today, she has millions of followers who follow her every trend and move. And her dental surgery also seem to eventually motivate people who have irregularly shaped teeth. It is because after she had her teeth fixed from Dr. Catrise, the doctor's business has tripled from the shout-out that she gave to her.
Other Plastic Surgeries
The New York-born celebrity has had multiple number of other plastic surgeries which include Liposuction, Breast Implants and Vaginal Rejuvenation Surgery. Moreover, she has also inked more than five tattoos on her body. You can check Cardi B Plastic Surgeries and Tattoos for more information.
Visit Glamour Path for more celebrity plastic surgery information.