Get to Know Zooey Jeong - Hangover Actor Ken Jeong's Daughter With Doctor Tran Ho
Published Fri Feb 07 2020 By Samana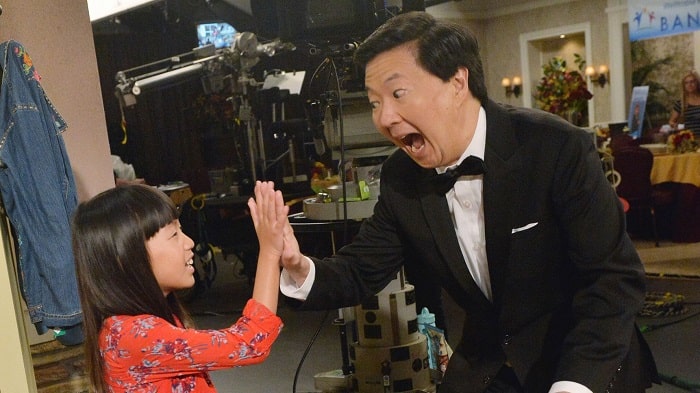 Zooey Jeong is the celebrity baby born to the famous comedian Ken Jeong and physician Tran Ho in 2007.
The name "Zooey" is of a Greek origin and in the language means "life".
Parents Net Worth
Zooey's mother, Tran Ho, has the net worth of $14 million. She accumulated her worth through her career as a physician.
Zooey's father, Ken Jeong has the net worth of $20 million. Formerly, he was a physician but his wealth sources from his career as an actor, comedian and from his Stand-up gigs.
Parents Relationship
Zooey's parents, Ken and Tran first met when both of them were working at the Kaiser Permanente located in West California. Ken was first a physician before turning into a full time comedian.
After working together for some time, these two Asian-doctor dated for two years and in 2004, the romantic couple tied the knot. The married couple have been there through thick and thin since then and is living happily together.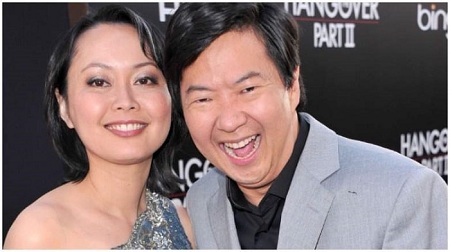 He recently did a Netflix Comedy special "You Complete, Me Ho!
Siblings
Zooey has a twin sister named Alexa Jeong. Alexa and Zooey were both born on the same year, in 2007.
As Zooey and Alexa aren't identical, Zooey is a cute little replica of her father, whereas Alexa has her mother's look. Alexa prefers arts over acting and is not as outgoing as Zooey is but despite their differences, the twins are very close.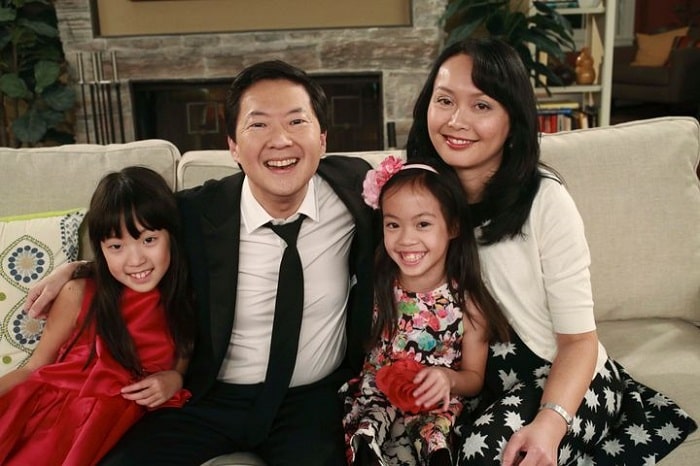 Mother's Breast Cancer
Zooey's mother, Tran was diagnosed with cancer when she was only a year old. Her mother had suspected her cancer when she noticed a lump on her breast while she was breastfeeding Zooey and Alexa.
During this stressful time Zooey's father was contacted concerning a role in the movie "The Hangover". He was hesitant about taking the role but Tran asked her better half to take chances and what we witnessed was a cult movie performance from Doctor Ken Jeong.
After a month of filming the movie Zooey's mother also got cancer free. The news however, wasn't released by Ken's family up until 2010's MTV Movie Awards. Ken shared his happiness about his wife's recovery to his fans while receiving the award on stage.
Acting Face-off With Father
'Like father like daughter', Zooey is a big fan of being on screen and showing off her acting skills. The very cute father and daughter duo came together on Jimmy Kimmel Live and had an acting face off.
The challenge was to show the expression on their face with a certain feeling, for example, happy, sad, angry. Both Zooey and Ken were equally good at their expressions but we can give a little credit to Zoey for being young and way-adorable than her father, so if you ask us Ken lost to his daughter for sure.
Loves Acting
As if the face-off was not enough to prove that little Zooey loves acting, her papa, Ken can't stop talking about Zooey's acting talents whenever he is asked about his daughters.
She also starred in Dr. Ken alongside her father and made her father very proud. Her father is all about letting little his children choose their own path, so he is THE biggest supporter in Zooey's life.
Glamour Path For More Celebrity Babies.
-->