Zonnique Pullins - Zonnie Pillins' Biological Daughter But Raised By TI and Tiny Harris
Published Thu Jun 27 2019 By Akki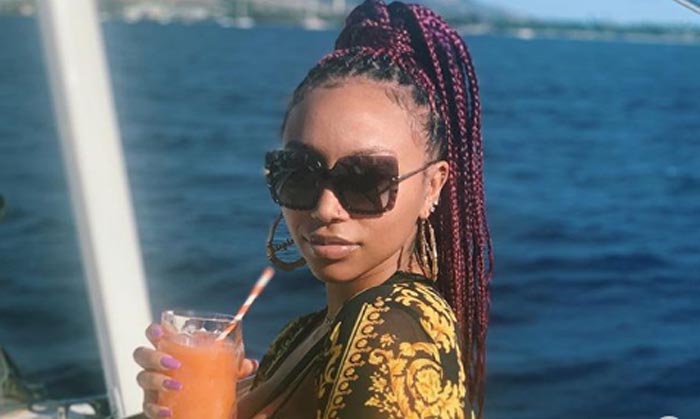 Besides being a celebrity baby, Zonnique Pullins aka 'Miss Star' is well-known as an American R&B singer, who was a former member of 'OMG Girlz' along with Bahja Rodriguez and Breaunna Womack.
Zonnique is also a TV personality, who has appeared in Hit shows like; 'T.I. & Tiny: The Family Hustle', 'Growing Up Hip Hop: Atlanta'., and 'Wild 'N Out'. She has also been known for her minor role as Lita in comedy movie Three's Complicated (2019) director by Shari L. Carpenter.
Net Worth of Zonnique Pullins
Zonnique Pullins is a daughter to millionaire parents', who has been working hard to leave a footprint in the music world on her own. She is an American singer and songwriter, who has accumulated an impressive net worth of $500,000 through her dedicated into a music career.
Pullins generates cash that can full a bucket from selling ticket of her shows and earns around $84,671 yearly as a singer as stated in ZipRecruiter,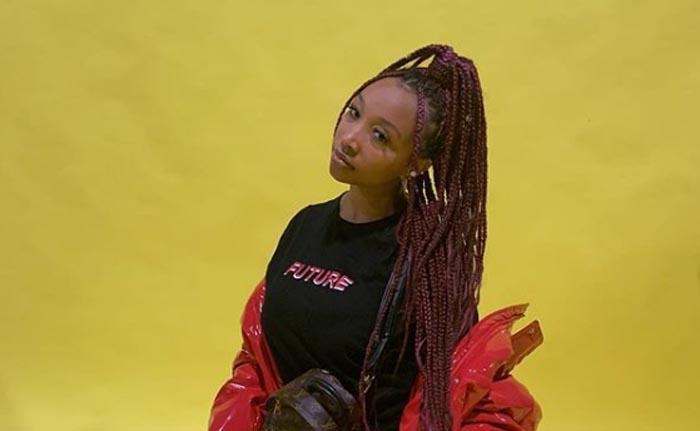 The R&B singer also does concert and tours apart from music records with the event organizer and collect a good amount of dollars. Furthermore, she is also a TV star, who has made a guest appearance over hit shows and charge a handsome amount.
Zonnique has been engaged in endorsement with global leading brands like Fashion Nova, where she use her social sites to promote products. According to Influence Marketing Hub, she earns around $9,375 as per a promotional post from her Instagram, where she has over 2.8m follower.
Zonnique Pullins' Music Career
Zonnique chose a musical career being apart from a musician family, where her parents are top artists in the entertainment industry. She started her journey as a group member of an American teenage girl group OMG signifier for "Officially Miss Guided". The group was found in 2009 by Xscape member, Tameka Cottle and TV actor Kiesha Miles.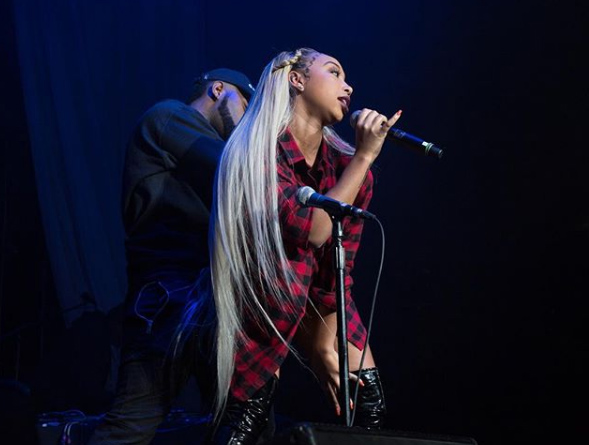 OMG Girlz has released hit songs like; where the boys at?, Gucci This (Gucci That), and Baddie and they were guests on shows like T.I. and Tiny: The Family Hustle, and BET's Tiny and Toya. The group was disbanded in 2015 like every other bands and group does on the music industry with announced of one of the fellow member Bahja Rodriguez releasing her solo album.
Currently, Zonnique is a solo artist and has released a single hit like 'Should've Been', 'Patience' and 'Nun for Free' featuring top artist Young Thung. Her songs are available on her official website; zonniquestar.com and her YouTube Channel ZonniqueVEVO, which has over 72k subscribers and 9m+ in total views.
Zonnique Early Life
Zonnique was born on March 20, 1996, in Atlanta, Georgia, U.S. She is a daughter to singer and songwriter Tameka Harris. She holds an American nationality and her sign is Pisces through her birth date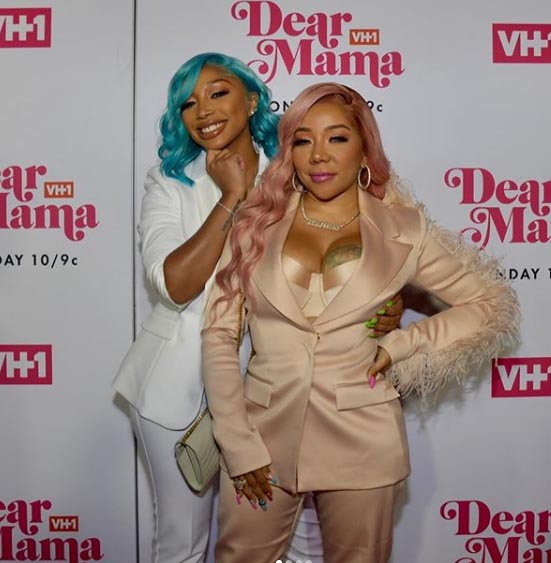 Zonnique attended Mount Zion Christian Academy a private school in Durham, North Carolina. Later on, she studied and got graduated from Henry w Grady high school located in Atlanta, Georgia, USA. Her former group member Bahja Rodriguez was also going into the same school in Atlanta.
Zonnique Pullins Biological father Zonnie
Zonnique Pullins is best known for being step-daughter to top artist TI but her mother never spoken out about her biological father in media. Many people might have heard about Zonnie Pullins, who is the biological father to the R&B singer.

Zonnie Pullins was not so far from her daughter, he often used to visit her daughter, he might not be spotted because he loves to live a life out of the spotlight. Recently, a week ago on Sunday, June 16, 2019, Zonnique took her Instagram with a rear photo of herself with father thanking her dad on Father's Day for giving her beautiful life.
Visit Glamour Path for more Celebrities News and Information.
-->