Get to Know Zellswag - Controversial LAHH Star Who Was Fired From The Show
Published Tue May 26 2020 By Samana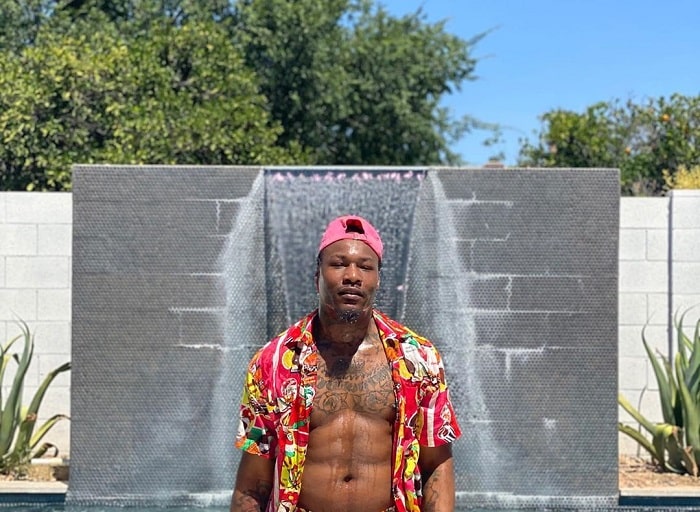 Our very own multi-talented Love and Hip Hop stylist, Rodney Lasell Shaw, widely and famously known as Zellswag was born on January 29, 1988, to grace the fashion world.
He has been curious and keen on fashion since he was a little boy, Zellswag was born in Ohio and grew up to be who he is, in Hamilton.
Here are few facts on Zellswag:
What's His Net Worth?
Murda Rapper ZellSwag has a net worth of $3 million as of 2021. He earned his income through his career as a singer, songwriter, and stylist. He is excelling in both of his career choices.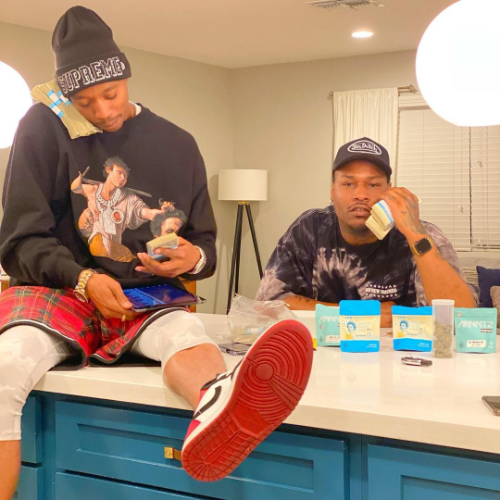 Parents and Siblings
OMG singer ZellSwag has been a really private person when it came to his relationships and family. His fans keep guessing about his love life.
From his siblings, his brother Eric Shaw is the only one who makes it to his Instagram feed and we do not know if he has any more siblings or no. The brothers are happy and chilling together showing off their strong bond.
Got Fired From Love and Hip Hop
In the reunion episode of Love and Hip Hop, the stylist had a little drama which the show obviously adores. But the fight and the drama started to go out of hand with ZellSwag punching Misster Ray taking out all the anger about their small beef.
The East Avenue Rapper was then fired then and there and lost his job which gave him the exposure he needed.
A Musician
If you wondered about Zellsswag being multitalented, yes, yes he is. He is also a singer and has released many singles. All his songs can be accessed through YouTube and the songs are many people's jam.
Had a Rough Start to His Career
He has been really open about his struggles before finally climbing the ladder and being famous. The ladders are obviously filled with thrones and Zellswag's struggle has been staying in a hotel. Yes, you read it right. Staying at hotels that cost him $125 bucks was Zellswag's kinda struggle.
Sexuality
Zellswag really is known to be sexually fluid and has been with both men and women.
From dating popular women, like Divine, who was Rob Kardashian's ex girlfriend, to being secretive about his relationship and dating men and other women, people are really keen on knowing who will steal Zellswag's heart to keep.
ZellSwag and Paris
Lahh Star Paris and ZellSwag consider each other as best buddies but there is a rumor that these two are dating because they are seen everywhere together.
Took Out His Mask
Thanks to COVID 19, On my Own Rapper Zellswag took advantage and became a part of capitalists who really rob people. He sold a mask, each for $40 and people were not having it. Just because it is cute, isn't $40 too much for a mask?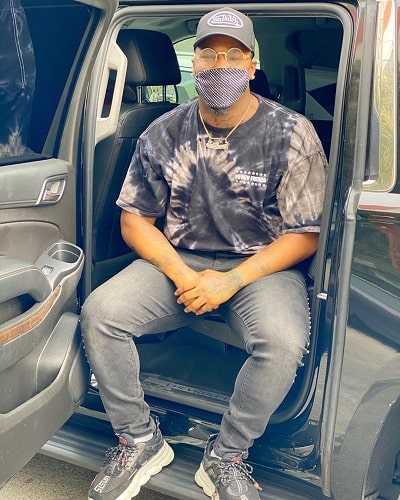 Loves Tattoos
Thanks to all the sexy half naked Instagram pictures, we got to see Zellswag in all his tattoo glory. He has a couple tattoos on his chest, neck and arms and the majority coves most of his upper chest area.
He has not revealed what those tattoos mean but since he has it close to his heart, we definitely think it might be something that means a lot to him.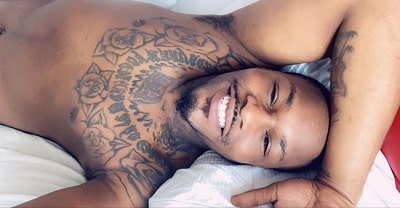 Also a TikTok Fanatic
It did not take Zellswag to hop on the Tiktok trend and be great at it. He makes a majority of his videos either with his friends or by himself. He goes by the handle @zellswahLhhh Not gonna lie, we could never compete with him. Charlie D'Amelio who?
Is On Triller Too...
Let us all not pretend like we have not crazily recorded a fun Triller video to laugh at later on, ever. Triller was a huge hit before Tiktok came over, but seems like the multitalented stylist got on the bandwagon of both this app at the same time. With equal great content at Triller as well as Tiktok, what else could ask for?
Not to forget, he promotes his music on these apps.
Glamour Path For More Celebrity Facts
-->