Interesting Facts About Zach Kornfeld - Found Secretly Dating Maggie Bustamante
Published Fri Feb 14 2020 By aisha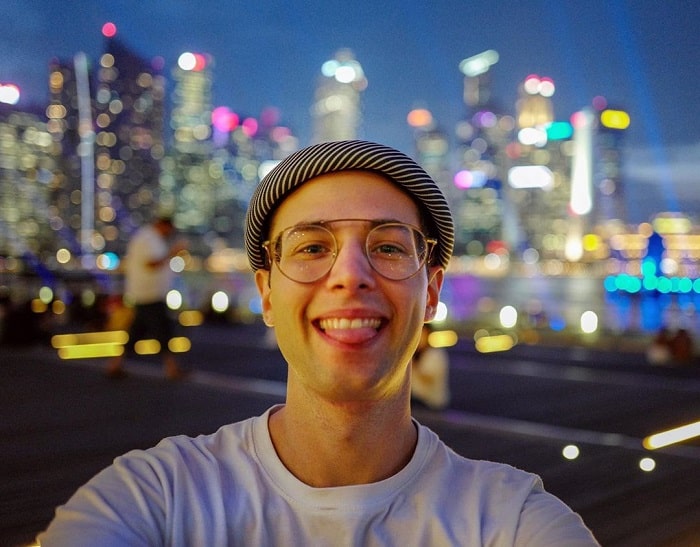 Zachary Andrew Kornfeld professionally known as Zach Kornfeld is an actor, producer, and screenwriter best known for his short comedy, and viral videos. He used to work as an actor for the Buzzfeed video comedy group but now runs his own channel named Try Guys.

Kornfeld was born on July 26, 1990, in Scarsdale, New York, to Jewish parents. At the age of 10, he got involved in editing and filmmaking and started making short movies using legos and stuffed animals. Let's find some more facts about Zach Kornfeld:
What is Zach Kornfeld's Net Worth?
Kornfeld has an estimated net worth of $2 million from his career as actor, producer, screenwriter, and YouTuber. He has appeared in five television series and has produced two series. Kornfeld's major source of income is from being a YouTuber.
Partner- Maggie Bustamante
The Try Guys actor is dating Maggie Bustamante whom he had been secretly dating for over two and a half years. The duo were in a relationship since 2016, but on December 12, 2018, Kornfeld publicly revealed their relation via his channel Try Guys writing 'My Secret Girlfriend'.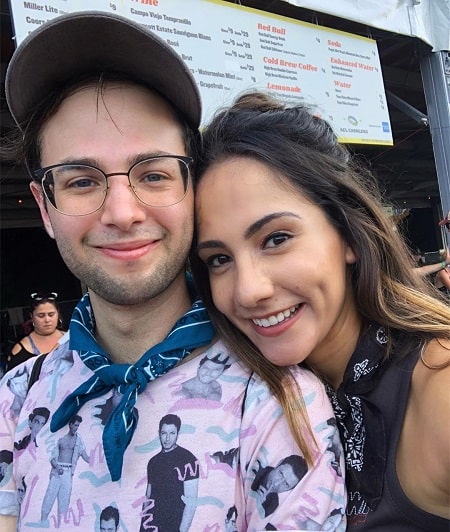 After claiming their love publicly, the duo has shared several pictures and memories they had been hiding for the past few years. By stalking their Gram, found the couple enjoying their vacations, going on events together, and co-parenting their pet.
YouTube Channel
Kornfeld runs a YouTube channel Try Guy along with his buddies Keith Habersberger, Ned Fulmer, and Eugene Lee Yang. The gang used to work on another YouTube channel named Buzzfeed until 2018. Then on May 22, 2018, they joined the YouTube channel and on June 16, 2018, they officially announced their YouTube channel, Try Guy.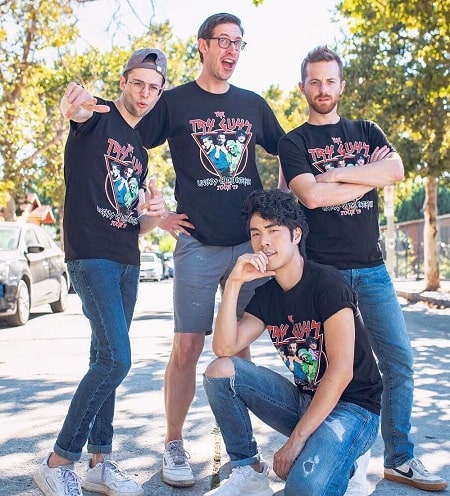 The channel has 6.63 million subscribers where they have posted 194 videos and which has gained a total of 1,000,897,144 views.
Cat Lover But Owns A Dog
Kornfeld is more of a cat person but owns a dog named Bowie which is an Australian Shepherd. Bowie was born on July 31, 2017, and in 2019, Zach and Maggie celebrated his second birthday where Kornfeld captioned 'Happy 2nd birthday to my fluffy son Bowie'.
The pair is co-parenting Bowie together and has made an Instagram account for him which has gained around 200k followers.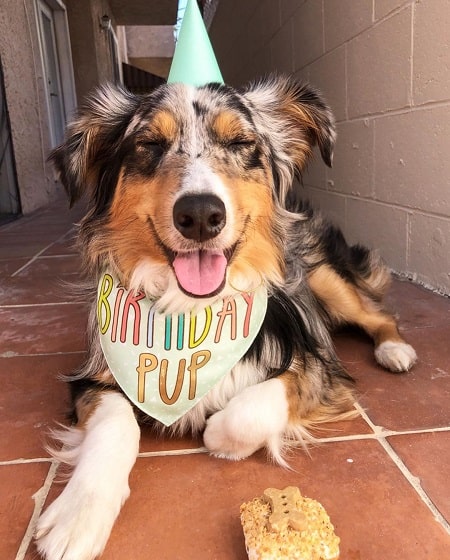 Author of The Hidden Power of F*cking Up
Kornfeld along with his buddies of Try Guy has published a book named 'The Hidden Power of F*cking Up'. Its their first book which is about an inspirational self-improvement guide that teaches other about the path of success, embarrassing mistakes, unexpected failure, and how to get a win over one's insecurities.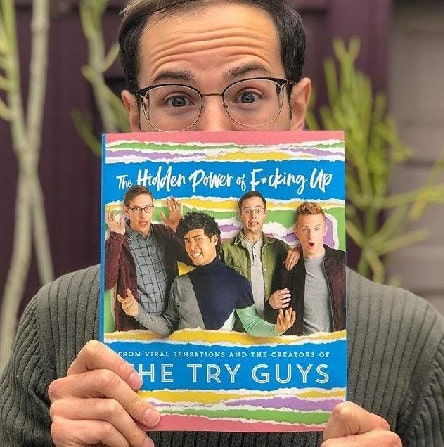 Won Two Streamy Awards
Kornfeld has won two Streamy Awards awards in his career in 2016 for the Best Non-Fiction or Reality Series for The Try Guys (2014) and another in 2018 for Audience Choice Best Show of the Year from their YouTube channel.
He was also nominated for five Streamy Awards for different category from 2016 to 2019.
Has A Disease Called Ankylosing Spondylitis
In September 2018, Kornfeld revealed in a vlog that he was suffering from chronic back pain for several years and has been diagnosed with Ankylosing Spondylitis. The disease primarily affects the spine but can affects other joints too.
Social Media Presence
Kornfeld is active on Instagram and Twitter, as he has gained 1.4 million followers on Instagram and 409.9K Followers on Twitter.
Visit Glamour Path for the latest celebrity information
-->