Zac Efron's Plastic Surgeries and Teeth Modification
Published Mon Aug 19 2019 By DGM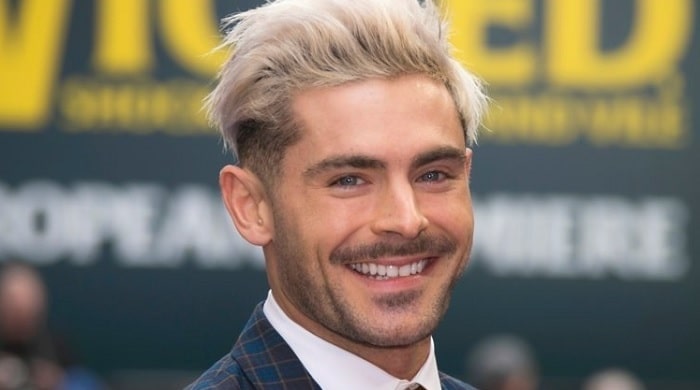 The American actor Zac Efron, best known for portraying Phillip Carlyle in 'The Greatest Showman', is linked with different rumors of going under the knife and having four plastic surgeries.
Zac hasn't addressed his surgery rumors which shows his reluctance to talk about them. Here is a detailed analysis of the possible surgeries that he may have gone through:
Zac Efron Before and After Surgeries
Zac Efron has actually changed a lot throughout his career so critics claim that he has really used the surgeon's knife on his body. Here is a picture of him from present and past: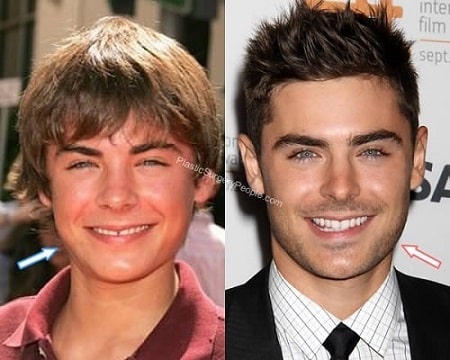 The above-picture clearly speaks a lot and easily shows noticeable difference between Zac's facial traits when compared to his past photos.
So far, Efron is rumored to have done a Nose Job, and Dental Surgery on him.
Nose Job
The 'Baywatch' star, Efron, has allegedly modified his nose layout. Many say that he had a different nose in the past . This indicates that he might have refined his nose via a rhinoplasty.
As you can see in the picture we uploaded earlier, Zac's nose used to be a bit thicker while he was young which has become thinner now. This could be because of his alleged nose job, right?
Dental Surgery
The California-born star supposedly underwent dental surgery and got his Teeth fixed. He had a small gap between his two upper front teeth when he was young.
But now, the gap between his teeth is no longer there and his teeth are perfectly aligned as if nothing had been there before. Take a look at the picture below: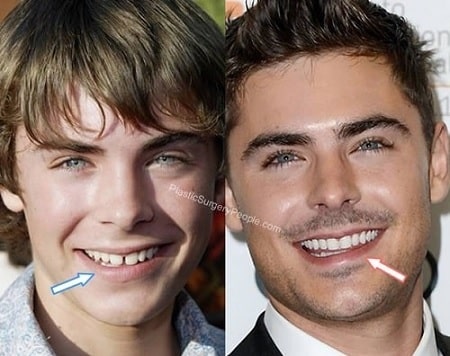 From the above picture, we can easily differentiate that Efron's front teeth were totally different in the past with a small gap between them. But now, they are perfectly shaped as if they never had any gaps. Hence, we believe there's a strong chance that he had dental surgery to reduced the gap between his front teeth.
Jaw / Chin Surgery
Zac Efron is also rumored to have his jawline and chin modified via cosmetic surgery. People believe that he had his jawline reduced using jaw surgery as his chin and jawline were totally different in the past if compared to his current looks.
Botox
The 'Baywatch' star is also speculated to have undergone Botox treatment on his face. People claim that the actor has used too many Botox injections on his face and it isn't suiting him.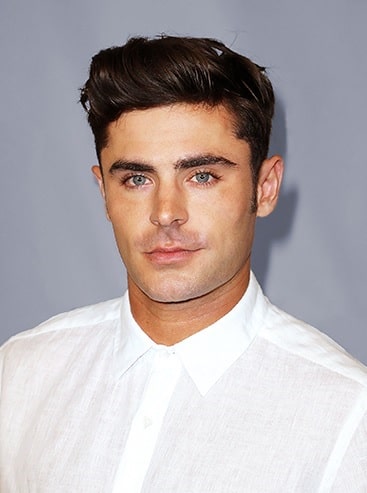 As the $24 million worth Efron has a smooth and clear face without any wrinkles and fine lines despite being in his early-30s. If he didn't opt for the Botox treatment, he really amazes us how he's maintaining his youthful face.
Visit Glamour Path for more rumors about celebrity plastic surgery rumors.
-->