Facts About Yukmouth - American Rapper and Founder of Godzilla Entertainment
Published Wed Nov 13 2019 By aisha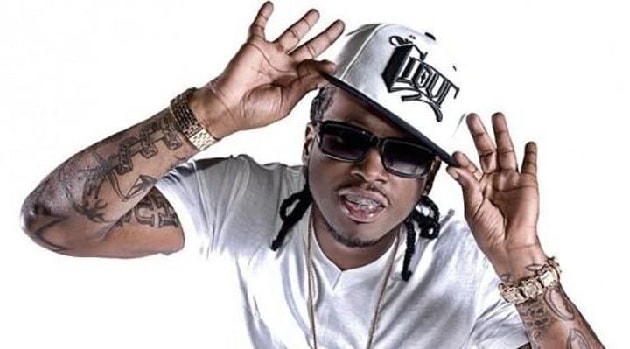 Jerold Dwight Ellis III best known for his stage name Yukmouth is an American rapper. He was the founder of The Regime, Smoke-A-Lot Records, and Godzilla Entertainment. He was nominated for Grammy Award for Best R&B Performance by a Duo or Group with Vocals

He was born on October 18, 1974, in Oakland, California. The rapper made his first appearance in the 1996 film Original Gangstas. Here are some facts about Rapper Yukmouth:
What's his Net Worth?
The famous song 'I Got 5 On It' singer Yukmouth has an estimated net worth of $1 million. He has earned his wealth from his solo career as being a rapper. The Ice Cream Man has been rapping for over 25 years and has gathered his wealth since then.
Worked in TV and Movies
The Godzilla singer, Yukmouth has appeared on many movies and television series like in 'Original Gangstas' (1996), 'Don't Be a Menace to South Central While Drinking Your Juice in the Hood' (1996), 'Rapture-Palooza' (2013), 'Town Bizzness' (2013 - 2019), and more.
Produced Soundtracks
He has produced and composed ten soundtracks which have been used in many movies and television series like in Us, Le Van, Top of the Pops, Caught Up, and many more.
Founder of The Regime and Godzilla Entertainment
The Regime is a Hip Hop group created by Yukmouth in 1997. The original member of the group includes Tech N9ne, Phats Bossi, Madmax, Poppa LQ, Dizzle Don, and Govnormatic. Later the Gonzoe of rap group Kausion and Lil Ke also joined the group.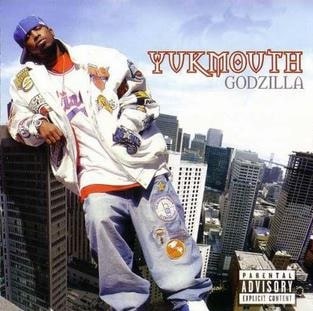 The Godzilla Entertainment was founded and owned by Yukmouth, which is an American record label that was created to serve as an independent record distribution company for the official mixtapes released on Smoke-a-lot Records.
The name Godzilla Entertainment was named after Youkmouth's popular album, Godzilla which was released in 2003.
Member of Luniz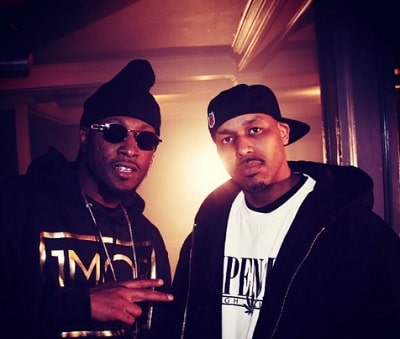 Yukmouth along with Numskull formed a duo group of two and maned them Luniz in Oakland, California. The group has released over four studio albums but is best known for their weed anthem 'I Got 5 On It' which was released in May 1995 and was certified Platinum by the RIAA on October 31.
Signed a Record Deal
Yukmouth had released four albums after signing a solo record deal at J-Prince's Rap-a-lot Records. After signing the deal, his double album which was named Thugged Out: The Albulation went gold.
CEO of Smoke-A-Lot
Yukmouth is the CEO of Smoke-a-Lot Records, which is distributed by Rap-a-Lot Records. The label is founded and owned by Yukmouth and it is now home to establish artists such as Luniz, Dru Down, Thug Lordz, The Regime, and Yukmouth himself. It is also home for newcomers like Ampichino, Nyce, Young Dru, and Marc Shyst.
Fight with Master P
The Godzilla Entertainment founder has a very old and long-lasting rivalry with rapper Master P. He used to know Master P before he was a famous and recognized rapper. According to Yukmouth, Master P had different rapping style but now he stole or copied his style along with his nickname 'Ice Cream Man'. Later, in 1996, the name Ice Cream Man became Master p's CD name.
In 1995, Yukmouth released a remix track named 'Yellow Brick Road' where he has dissed Master P in every solo CD that he has recorded.
Visit Glamour Path for the latest celebrity information
-->