YouTube Sensation Kai Cenat: A Digital Star Ready to Take the Internet by Storm!
Published Mon Jul 03 2023 By prazu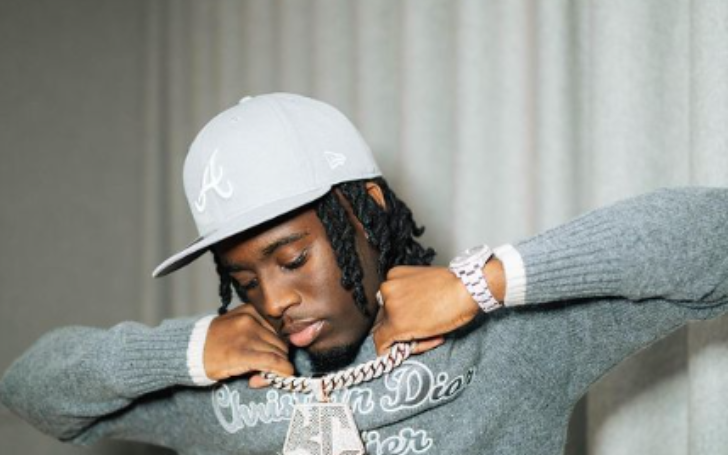 Kai Cenat, 21, is an American content creator who streams live on Twitch and shares funny videos on YouTube. The 5'8'' tall content creator has gained popularity for his entertaining live streams and comedic content on YouTube.
In this article, learn in detail about Cenat's personal and professional life.
Kai Cenat Early Life
Kai Cenat was born on December 16, 2001, in New York City. He grew up in The Bronx with his Haitian father and Trinidadian mother. Cenat has three siblings: a younger brother named Kaleel, an older brother named Devonte, and a twin sister named Kaia.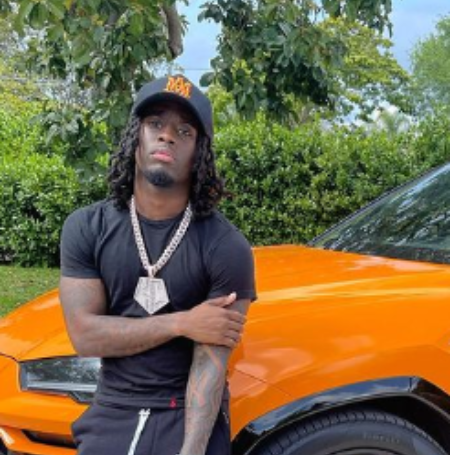 Cenat went to Frederick Douglass Academy for high school and graduated in 2019. After that, he started attending the State University of New York at Morrisville in August 2019, studying Business Administration. However, he faced difficulties balancing his college workload and content creation, so he decided to drop out in 2020.
Kai Cenat Impressive Net Worth
Kai Cenat is a multi-talented entertainer known for his live streaming, YouTube content, and rapping. He has achieved a net worth of $9 million through his various ventures. Cenat gained popularity for his engaging streams on Twitch and his funny videos on YouTube.
Cenat has collaborated with other streamers like IShowSpeed, Adin Ross, and xQc, and has even featured famous guests such as rappers Lil Baby and 21 Savage. However, in 2023, Kai faced a setback when he announced that he had been banned from Twitch, even though he had recently become the most-subscribed Twitch streamer ever. Prior to his ban, he was reportedly earning $3 million per year from the platform, not including endorsement deals.
The Rise of Kai Cenat: From YouTube Beginner to Twitch Superstar
Kai Cenat started his YouTube journey by uploading his first video on January 13, 2018. He made prank and challenge videos and later joined the YouTube group AMP (Any Means Possible) after being discovered by fellow YouTuber Fanum, who also comes from The Bronx. He continued making videos with AMP.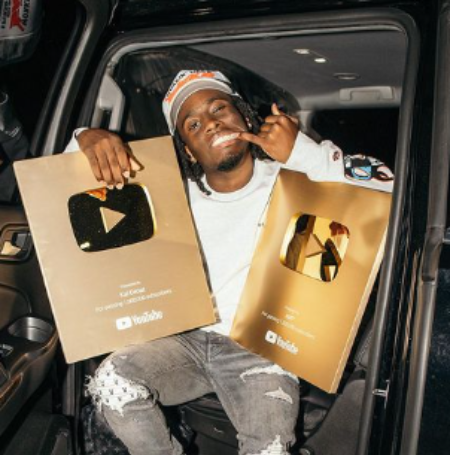 In February 2021, Cenat shifted to Twitch and began streaming gaming and reaction content, leaving YouTube behind. He even had an acting role in the trailer for Polo G's single Distraction in June 2022. Later, on May 8, 2022, Kai released his debut single Bustdown Rollie Avalanche with NLE Choppa.
Kai gained even more popularity by featuring celebrity guests on his streams, including Bobby Shmurda in April, Lil Baby in October, and 21 Savage in November. The latter helped him achieve his highest viewership with 283,245 concurrent viewers at one point. Cenat's success led to a Streamy Awards nomination in October 2022. He won "Streamer of the Year" in December.
In early 2023, Cenat started a month-long subathon on January 31, becoming the most-subscribed Twitch streamer of all time with 306,621 subscribers at its peak on February 28. He received the "Streamer of the Year" award at the 12th Streamy Awards on March 11, 2023.
Kai also earns a substantial income through "sleep streams," making about $23,280 per month, resulting in an annual income of $285,480. These sleep streams have gathered over 5.6 million hours of viewership, showing how engaged his audience is.
However, on April 17, 2023, Cenat shocked his fans by announcing that he had been banned from Twitch. The reason behind his termination remains unknown. Despite the setback, he didn't stop and, in May 2023, he announced a new show titled the Kai 'N Speed Show, to be streamed exclusively on Rumble along with IShowSpeed.
Kai Cenat Controversies
In January 2023, there were serious accusations against popular Twitch streamer Kai Cenat. Another influencer named Jovi claimed that she was sexually assaulted at a party hosted by Cenat's friend, Djigui Seck.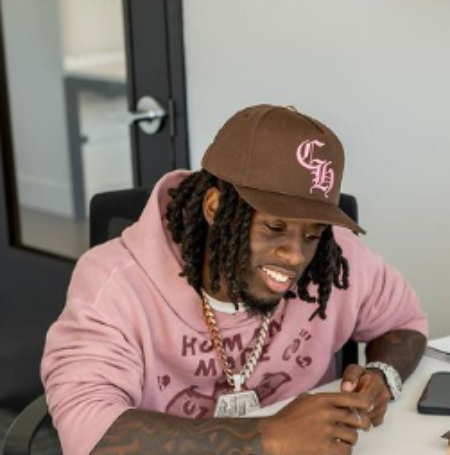 When Cenat heard about the allegations, he quickly got in touch with his lawyers and the authorities. He also told his followers not to visit Jovi's profile or harass her.
Who is Kai Cenat Dating?
At present, Kai Cenat is not in a relationship and is not dating anyone. He is a popular Twitch streamer and YouTuber who is always busy with his streams and active on social media.
However, Cenat prefers to keep his personal life private and away from the public eye, so he doesn't share much about it.
Stay tuned in Glamour Path for more celebrity articles.
-->