Yoo In-na (유인나) - Profile of South Korean Actress Everybody is Talking About
Published Thu Aug 05 2021 By Kri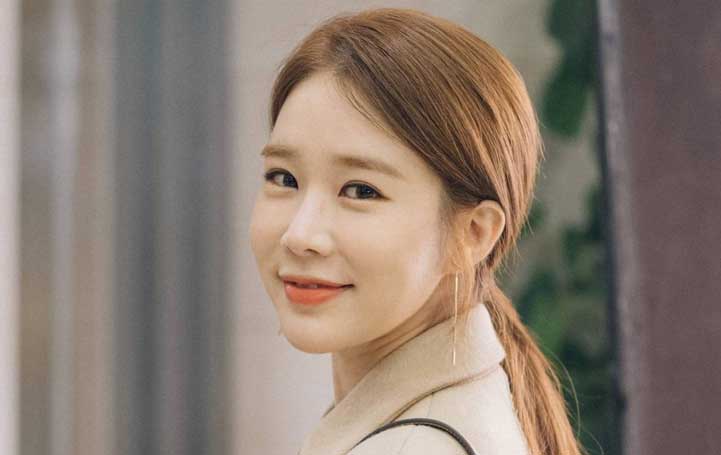 Yoo In-na (유인나), born in Seongnam, South Korea on June 5, 1982, is a popular South Korean actress and also a DJ. She made her first appearance on TV through the drama "High Kick Through The Roof".
She is popularly known for her roles in the drama " Guardian: The Lonely and Great God" (2016) and "Touch Your Heart" (2019).
Life Before Debuting As An Actress
The actress first joined multiple agencies in the hope of becoming a singer but had to give up the hope as she was unable to catch up with the k-pop industry. She miserably failed to make a career in singing. She continuously trained for 11 years to debut as a singer.
After giving up on her career as a singer she joined YG Entertainment as an actress and signed an official contract in the year 2006.
Singer IU's Best Friend In-na
The friendship of the solo artist IU and In-na are always looked upon by other celebrities too. They both share a special friendship despite having the 11 years age gap. their friendship first started when they appeared in the variety show "Heroes" which aired from 2010 to 2011.
Since the time they appeared in the variety show together, they have been inseparable. They do everything together. They even live in the same apartment building. Superstar IU once called In-na as her muse and her star during an award show where she won the album of the year award.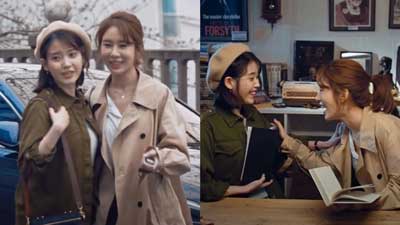 Here's what In-na said about their friendship:
"When she was in high school, we got close while filming the show 'Heroes'. We have an 11-year age difference, but we had a lot of things in common. We just recognized at once that we had the same soul. When I asked her about it though, she just said, I liked you because you were pretty."- Yoo In-na
"I think she's become my life itself. I never thought about her not being in my life, but when I thought about her not being there, I thought, 'I would really miss her.' I still have a lot of life left to go, so I think we should talk a lot, hang out a lot, and meet a lot."- Yoo In-na
The Actress's Love Life
The beautiful actress Yoo In-na was once in love with her co-actor Ji Hyun-woo of the drama "Queen and I". The couple announced their relationship in the year 2012.
They were also spotted holding hands and going on a midnight date by the media. But sadly after two years of dating, they decided to call it quits and went back to the junior-senior relationship.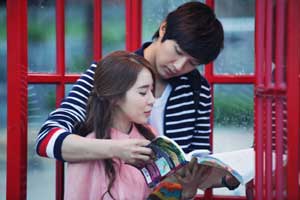 Yoo In-na's on-screen romance with the veteran actor Lee Dong Wook is highly looked upon by the fans. The actors portrayed their romantic relationship in the drama "Guardian: The Lonely and Great God" (2016). The fans really supported their on-screen romance seeing how they were so comfortable with each other.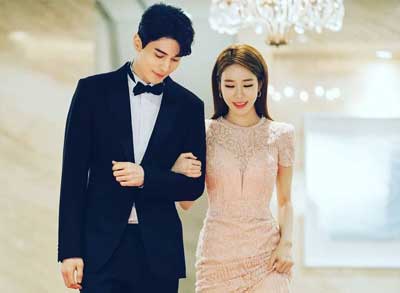 Their on-screen romance was so intense leaving all the fans wonder about their romantic relationship. The actors again appeared in the drama "Touch Your Heart"(2019) with yet another amazing on-screen romance. However, all the anticipations of fans regarding the relationship of In-na and Dong Wook are only limited to rumors.
Net Worth
The Touch Your Heart Actress Yoo In-na has an estimated net worth of $1 million. She is considered one of the richest female actresses. Her main source of wealth is her acting career. Aside from her acting career, she is also actively involved in her modeling career.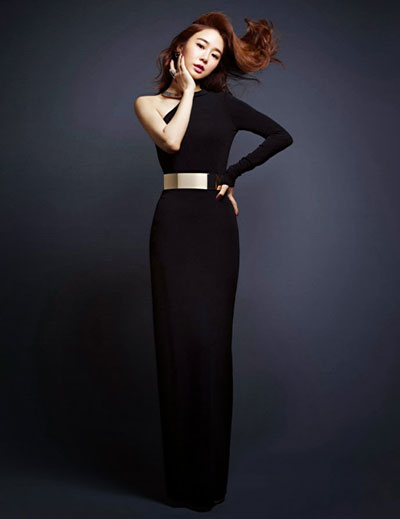 She has been the face of the magazines many times. She modeled for popular magazines like Harper's Bazar, 1st Look, Cosmopolitan, and various other magazines.
For more similar content on other celebrities do visit Glamour Path.
-->