Do You Still Yoanna House? America's Next Top Model Contestant and Supermodel
Published Tue Mar 28 2023 By sush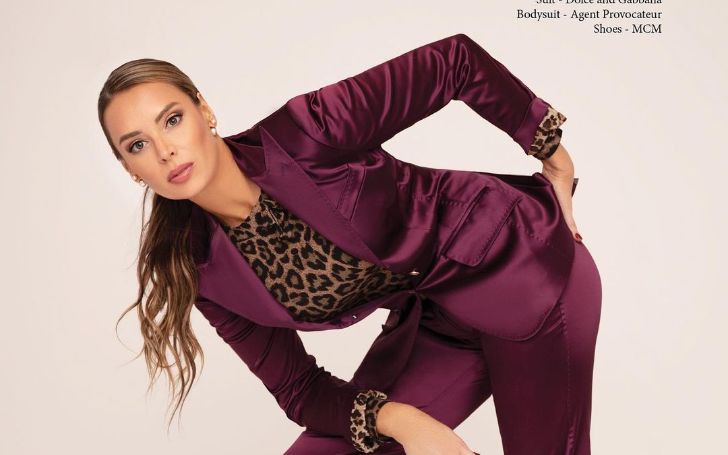 Do you remember the winner of Cycle 2 of America's Next Top Model, Yoanna House? She has a whooping net worth of around $5 million. Well, it's not surprising since she is still pursuing modeling and is a pretty known face in the industry.
While she was on the show, she was known for having constant battles with her fellow contestant, Camille. Since it was the second season of the show, people were greatly thrilled to see her flourish. And, ever since the show, she indeed has come a long way.
After Yoanna won the show, she signed up as a model for different companies and started making her career on the runway. On her walks, she shows a fierce and confident woman.
Net Worth
As already mentioned, Yoanna House has a net worth of over $5 million. Well, she is one of the winners of the earliest seasons of the reality series, ANTM. So, she made numerous opportunities for herself in the modeling industry.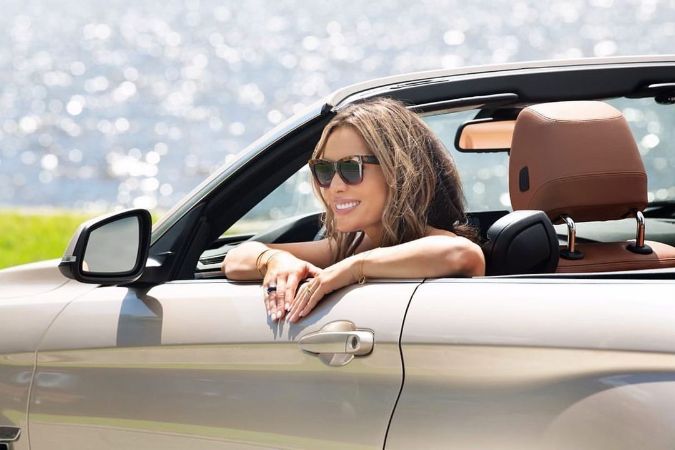 Moreover, she also has a career as a television host. And at a time, she also became "The face" of the CW network and started appearing in numerous commercials and advertisements of the network.
Moreover, she also won a contract with Careline, in her overseas projects, which is an Israeli cosmetics company. And with all this, she earned more than a fortune for herself. And though it's apparent that she leads an extremely ritzy lifestyle, she doesn't overdo it.
Yoanna After America's Next Top Model
After Yoanna won season 2 of ANTM, she signed with IMG Models and IMG Broadcasting right off the bat. Moreover, she also got signed with 1st Opinion Model Management and Wilhemina Models.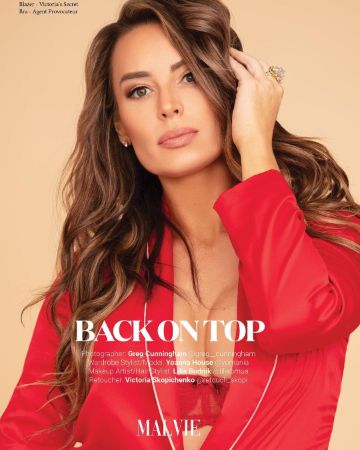 Right after her win, she also walked for famous designers such as Petro Zillia, John Sakalis, Sue Wong, and Custo Barcelona on the runway at the Mercedes-Benz Fashion Week. Later on, she also appeared in a fashion spread and was also featured on the cover of Jane magazine.
Yoanna also did modeling for magazines like Psychology Today Magazine and Metro Style. She also worked along with Allure, and Glamour. Moreover, she also did a cosmetics campaign with Sephora and won.
Yoanna Is Also A Host And Producer
Following Yoanna's win, not only did she get a glamorous chance to walk for runways, but she also got the chance to advance in her television career.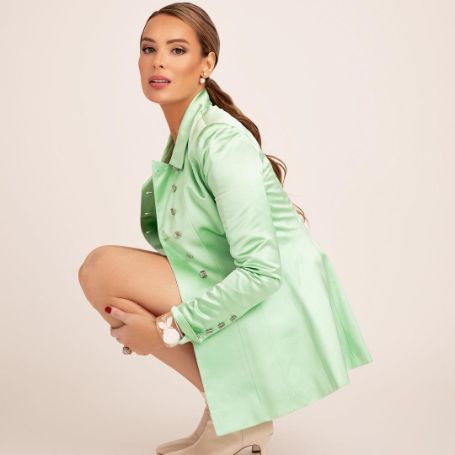 In 2005, Yoanna hosted her first program named The Look for Less on the Style Network. Then on, she started hosting a reality series called Queen Bees. Then she also became a correspondent for other television networks including E! Network.
Following on, Yoanna also had a start in her career in producing. She also assisted with production at New York Fashion Week.
Yoanna's Husband Is An Attorney
If you didn't know, our winner of Cycle 2 of American's Next Top Model, Yoanna House, is married. She married a man named Greg Lineberry. And he is an attorney based in Jacksonville, Florida.
Yoanna's husband, Greg serves as an Attorney for Constangy, Brooks & Smith. He has been serving in the same company since 2012, which means that he is a veteran in the field who has 11 years.
Moreover, according to U.S News & World Report, the average salary of attorneys in the United States is around $127,990. So it must mean that her husband makes quite a good sum and is affluent.
What Is She Doing Now? A Modeling Camp?
Time sure flies, doesn't it? It's been over 20 years since Yoanna entered the industry and we first saw her. And now, after she spent all her time working for several modeling companies, she has now developed her own modeling camp to guide people with fashion as a fashion enthusiast.
According to her, she wants to share the experiences that she gained throughout her years in the industry to help people with their modeling careers. And so, she designs and offers workshops that will serve people as their tools and resources to work toward their passion. And she has started coaching them and helping them style.
I have been lucky to work in the industry for 20 years, and over that time I have gained much experience and wisdom. Now I want to share my technical, creative, and business knowledge to help people take their modeling career to the next level.​

-Yoanna House
Follow Glamour Path to find more interesting articles about celebrity biographies, relationships, and riches.
-->