YFN Lucci Net Worth- Buying A $1 Million Worth Mansion For His Mom Isn't A Joke
Published Thu Feb 06 2020 By DGM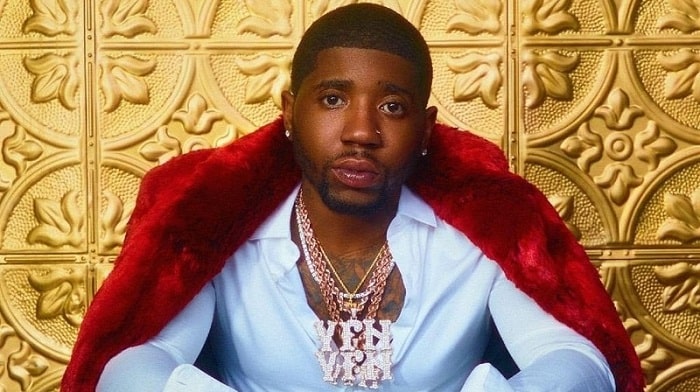 The famous American rapper, singer, and songwriter, Rayshawn Lamar Bennett aka YFN Lucci holds a whopping $3 million worth. He has managed to accumulate such a huge milestone from his astonishing career in rap music.
Lucci, who's acronym YFN stands for 'Young Fly Nigga', is a renowned name in the rap industry. Check out these facts about his fortune:
How Did He Amass His Net Worth?
YFN Lucci has an estimated net worth of $3 million from his wonderful musical career. His fruitful years as a singer, songwriter, and rapper helped him buile such a huge net worth.
Has a Huge Mansion in Atlanta
When Rayshawn rose to fame, he bought a huge mansion back in 2018 at his hometown Atlanta. He showed every bit of the feature of his property in a house tour through his social media.
His house looks definitely mind blowing as it features amenity that make it his dream house. Plus, the fact that his house stands on a big chunk of property makes it more expensive.
Currently, YFN Lucci lives in a huge mansion with his two dogs.
Owns $350K Mercedes-Maybach 650 Coupe
In an interview with Vlad TV, the Atlanta born star opened that he also owns a Mercedes-Maybach 650 Coupe car. The mechanical beast cost him $350,000 and he also added that his mixtape 650Luc is actually inspired by his car.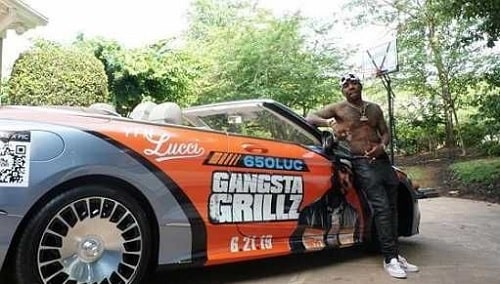 Maybach 650 Coupe isn't the only car he is riding as he also rides some other cars. His regular cars consists of Toyota, and Mercedes. He has sported some of his gorgeous rides in some of his music videos as well.
Bought a $1 Million Mansion For His Mom
The father of two also the same interview Vlad TV said that he had thrived a lot from his musical career.
He stated that the success that he had in the music industry earned him a lot of money.
YFN Talks about buying his mama a house and getting a Maybach
In the video, he said that he bought a $1 million worth mansion for his mom and said he was incredibly happy that he was able to make his mother happy.
Expensive Jewelries
Apart from buying expensive car and big mansion for his mom, Lucci also spent some of his wealth on buying expensive jewelries. He wears a lot of jewelries and is a sucker for gold chains, watches, and rings. He also has diamond grills on his teeth customized with gold.
Also Earns From Merchandise Sales
The 'Everyday We Lit' rapper is into selling merchandise as well. He sells merchs like t-shirts, hoodies, and vests from his official website.
As he has a lot of fans many buy his merchandise as soon as it pops up in his social handles.
Visit Glamour Path for more daily and updated information about other celebrities' net worth.
-->