Why is Jordan Peele's Empire Impressive? Net Worth and Career Milestones
Published Tue Jun 20 2023 By prazu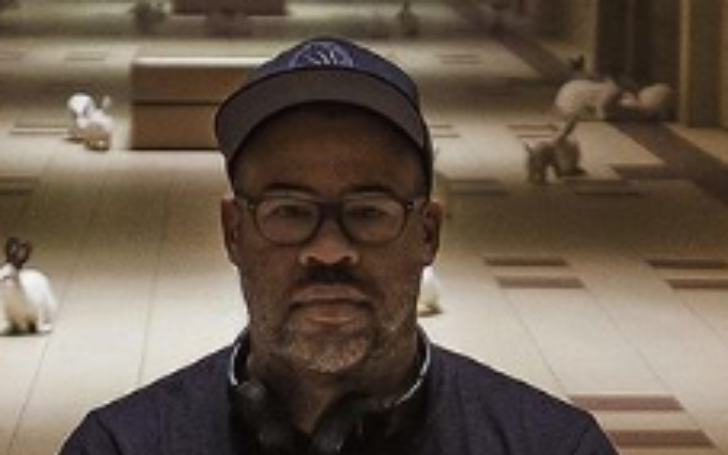 Jordan Peele is a highly acclaimed American filmmaker, actor, and comedian who has made a significant impact in the entertainment industry. He has risen to prominence for his unique blend of horror, satire, and social commentary in his films.
Peele has become a driving force in modern cinema, pushing boundaries and challenging audiences with his thought-provoking storytelling.
Jordan Peele Early Life
Jordan Haworth Peele was born on February 21, 1979, in New York City. Peele's mother, Lucinda Williams, is white and from Maryland. His father, Hayward Peele, Jr., was African American and originally from North Carolina. Jordan's parents separated when he was young, and he was raised by his single mother in Manhattan's Upper West Side.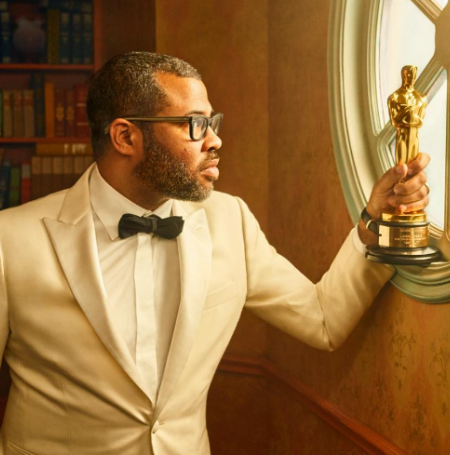 Peele attended the Computer School and later graduated from The Calhoun School in 1997 after receiving a scholarship. He then enrolled at Sarah Lawrence College, where he studied puppetry. However, after two years, Jordan left college to team up with his classmate Rebecca Drysdale and pursue a career in comedy.
Jordan has been passionate about movies since he was a child. At the age of 12, he decided that he wanted to become a film director.
Jordan Peele's Rising Net Worth
As per Celebrity Net Worth, Jordan Peele's estimated net worth is around $50 million. His success as a filmmaker, actor, and comedian has contributed significantly to his wealth. Peele is active on Instagram and has around 1.5 million followers.
In 2017, Peele and Chelsea Peretti purchased a residence in Los Feliz, a neighborhood in Los Angeles, for a price of $2.275 million.
Peele's directorial debut with the critically acclaimed film Get Out was a massive commercial success, grossing over $255 million worldwide on a budget of just $4.5 million. The film's success not only solidified his position as a talented filmmaker but also earned him numerous awards, including an Academy Award for Best Original Screenplay.
Jordan Peele Signed The Deal With Universal Pictures
In October 2019, Jordan Peele signed a new contract with Universal Pictures that will keep his production company with the studio for five years. The contract is highly profitable and could potentially reach a nine-figure amount, similar to other big deals made by producers around that time, which ranged from $300-$400 million.
However, unlike those deals, Peele's payment is not given all at once upfront. Instead, he receives annual payments based on certain achievements, with a significant base payment and the possibility of earning even bigger bonuses.
"Nope" Director Jordan Peele's Promising Career
Jordan Peele has had an illustrious career in the entertainment industry, showcasing his talent and versatility across various mediums. He first gained prominence as a comedian and actor, co-creating and starring in the widely acclaimed sketch comedy series Key & Peele alongside Keegan-Michael Key.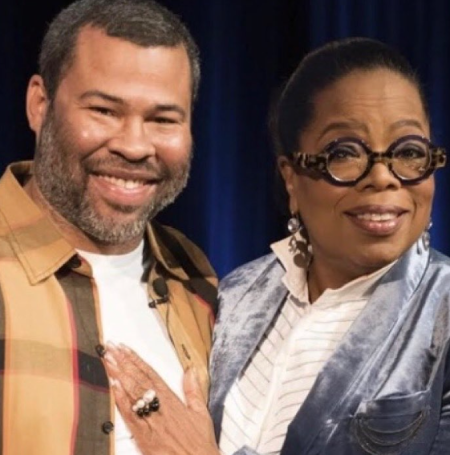 However, Peele's career reached new heights when he ventured into filmmaking. In 2017, he made his directorial debut with the horror-thriller film Get Out. The movie, blending horror, satire, and social commentary struck a chord with audiences and critics alike.
It became a cultural phenomenon, tackling issues of race and identity in a fresh and thought-provoking manner. Jordan's directorial prowess and his ability to craft compelling narratives earned him numerous accolades, including an Academy Award for Best Original Screenplay.
Following the success of Get Out, Peele continued to make waves in the film industry. In 2019, he directed his second feature film, Us, a psychological horror film that further showcased his storytelling abilities. Us received critical acclaim for its intriguing plot, stellar performances, and layered themes.
Jordan demonstrated his knack for blending suspense and social commentary, solidifying his reputation as a skilled filmmaker with a unique perspective. In addition to directing, he has also made significant contributions as a producer.
Peele's production company, Monkeypaw Productions, has been involved in producing a range of projects, including the critically acclaimed film BlacKkKlansman directed by Spike Lee. Her commitment to supporting diverse and innovative storytelling has been evident in his collaborations and productions.
Furthermore, Jordan has explored the realm of television as an executive producer and co-host of the rebooted series The Twilight Zone. This endeavor allowed him to delve into the realm of science fiction and suspense, further highlighting his versatility and creative range.
Who is Jordan Peele Married to?
Jordan Peele is married to Chelsea Peretti, who is a comedian and actress known for her role in the TV show Brooklyn Nine-Nine. They got married on April 26, 2016, in a private ceremony.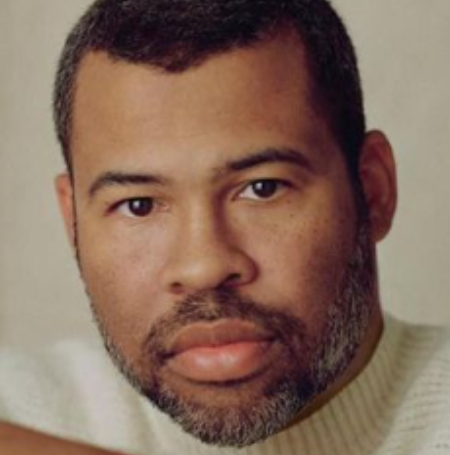 Peele and Peretti have a strong and loving relationship. They often show their support and admiration for each other in public. While they like to keep their personal life private, they sometimes share glimpses of their married life on social media and when they attend public events together.
In July 2017, the pair became parents to their first child, a son named Beaumont Gino Peele. Being parents bring them joy and a sense of fulfillment, and they take their roles as loving parents seriously.
Even though they have busy lives with demanding careers, Jordan and Chelsea find a balance between their personal and professional lives. They support each other's work and celebrate each other's achievements and important moments.
Stay tuned in Glamour Path for more celebrity articles.
-->