Who Was the Love of Vicente Fernandez's Life? Introducing Maria del Refugio Abarca Villasenor
Published Tue Jun 27 2023 By prazu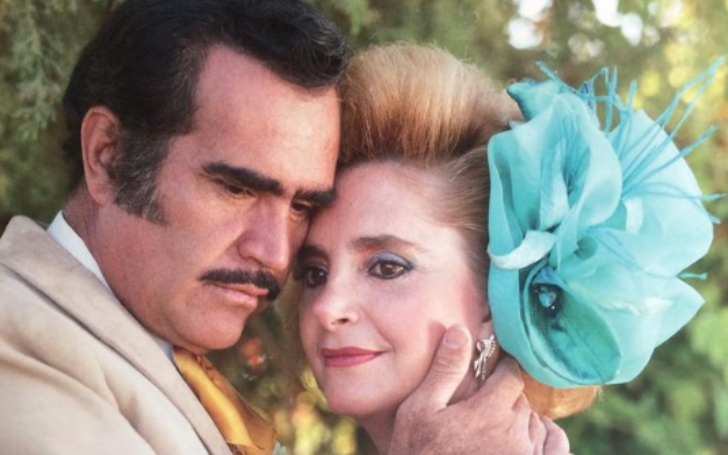 Vicente Fernández is a legendary Mexican singer, actor, and cultural icon who is widely regarded as one of the most influential figures in the history of Mexican music. Fernández has captivated audiences around the world with his powerful voice, passionate performances, and charismatic stage presence.
In this article, learn in detail about Fernández's personal and professional life.
Vicente Fernández Early Life
Vicente Fernández was born on February 17, 1940, in Guadalajara, Jalisco, Mexico. His parents were a rancher and a housewife. During his childhood, he had dreams of becoming an actor and developed a love for music after receiving a guitar as a gift.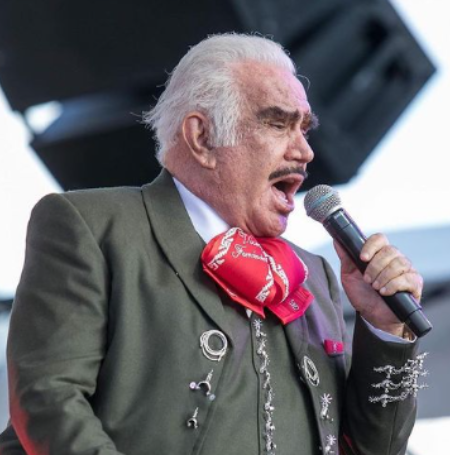 After completing elementary school, Fernández and his family moved to Tijuana. As a teenager, he took on various jobs such as a painter, bricklayer, and cabinetmaker. Later, he worked as a cashier at his uncle's restaurant and began performing as a singer in restaurants and at weddings. During this period, Vicente joined several mariachi bands.
Who is Vicente Fernández Wife?
Vicente Fernández's spouse is Maria Del Refugio Abarca Villaseñor. They began their relationship in the early 1960s and got married in 1963. The pair met while living as neighbors in Huentitan, Jalisco. Villaseñor's brother was friends with Fernández, which allowed her to get to know him better. They became close friends and eventually Fernández asked her to be his girlfriend.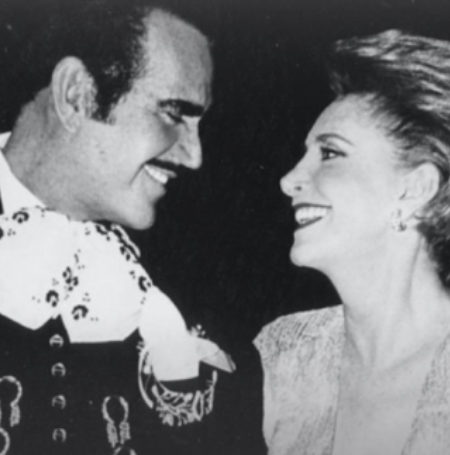 Villaseñor agreed, and they started dating. However, their relationship faced challenges due to Fernández's busy schedule as a musician. He felt unable to give her the attention she deserved and encouraged her to find another boyfriend.
Maria agreed and tried to move on, but when Fernández saw her attempts to date someone else, he realized he couldn't imagine his life without her. He asked her out again, and they resumed their relationship. They eventually got engaged and tied the knot on December 27, 1963.
Vicente Fernández Children
Vicente Fernández and Maria Del Refugio Abarca Villaseñor have four children together. They have three biological sons named Alejandro Fernández, Gerardo Fernández, and Vicente Jr. Fernández.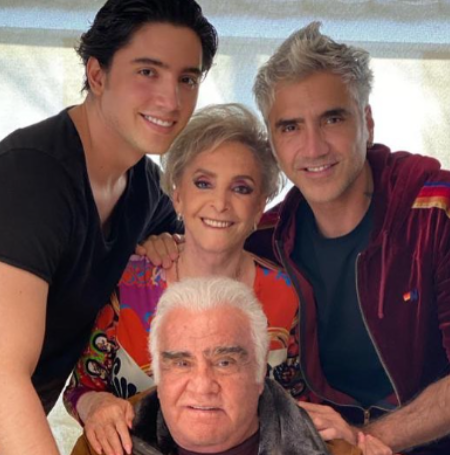 Vicente Jr., born in November 1963, has followed in his father's footsteps and pursued a career in music. He has released around four studio albums and has also acted in a few movies and TV dramas.
The second child, Alejandro, was born in April 1971. He is also a musician and has achieved significant success. Alejandro performs traditional Mexican folk and pop music. He has released over a dozen albums and has been honored with two Latin Grammy Awards.
Gerardo Fernández, born in 1976, is the third child. He is a businessman and works as a realtor. Gerardo has also been involved in political campaigns in Mexico.
The youngest child of Maria is Alejandra, born in 1984. She is the biological daughter of Maria's sister, Gloria, and was adopted by Villaseñor. Alejandra leads a private life away from the spotlight but is recognized as a model and designer.
Maria Del Refugio Abarca Villaseñor's Commitment to Preserving Vicente Fernández's Memory
After her husband's death on December 12, 2021, Maria Del Refugio Abarca Villaseñor has been dedicated to preserving his legacy. She remained married to Vicente Fernández until his passing. Together with the rest of the family, she paid a heartfelt tribute to him. They also organized a public Catholic funeral where fans had the opportunity to say their final goodbyes.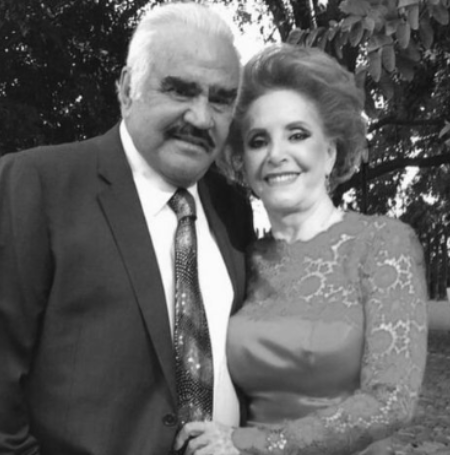 Currently, Maria Del Refugio Abarca Villaseñor resides on the ranch that she and her husband called home for many years. Coping with her husband's death has been challenging, but she is determined to safeguard his memory and accomplishments.
One example of her commitment to protecting his legacy is seen when an unauthorized biography about Fernández, written by an Argentine writer named Olga Wornat, was published. Villaseñor expressed her dissatisfaction with this and strongly opposed the release of a TV series based on the book. She made it clear that her family had no involvement in the project and considered it a violation of her late husband's image rights.
How Rich is Vicente Fernández?
Vicente Fernández, the renowned Mexican singer and actor, had a significant net worth accumulated throughout his successful career. As per Celebrity Net Worth, the estimated net worth of Fernández is around $25 million.
Fernández's net worth was primarily built upon his thriving music career, which spanned over six decades. As one of the most beloved and influential figures in Mexican music, he achieved remarkable success and gained a massive fan base both in Mexico and internationally. With numerous hit albums, sold-out concerts, and lucrative endorsement deals, Fernández undoubtedly enjoyed substantial financial rewards.
In addition to his music, Fernández also ventured into the world of acting. He appeared in numerous films and telenovelas, further adding to his earnings and expanding his popularity. While acting may not have been the primary source of his wealth, it certainly contributed to his overall net worth.
Stay tuned in Glamour Path for more celebrity articles.
-->