Who Is Vanessa Britting? A Closer Look at David Krumholtz's Talented and Beautiful Wife
Published Tue Jun 13 2023 By prazu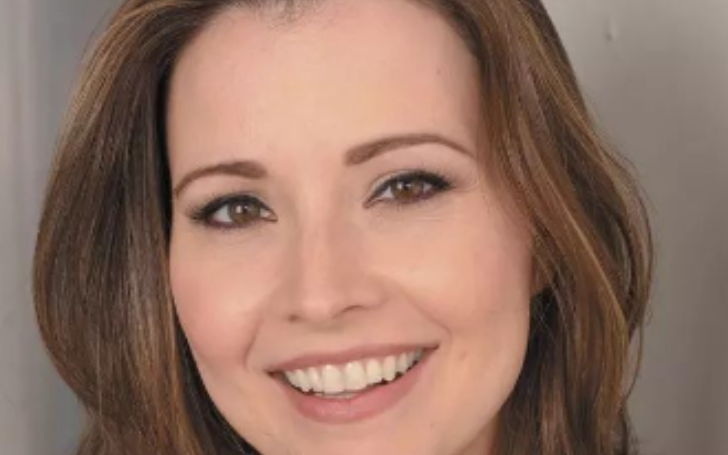 Vanessa Britting is an American actress who is famous for her performances in TV shows like The Young and the Restless, Without a Trace, Slice, Desperate Housewives, and Big Breaks. She is married to David Krumholtz, known for his role in Numb3rs, and they have two children together.
In this article, learn all about Britting's professional and personal life.
Vanessa Britting Early Life
Vanessa Britting, born on August 30, 1980, is originally from Rockaway, New Jersey, in the United States. She has a white ethnic background and is an American citizen.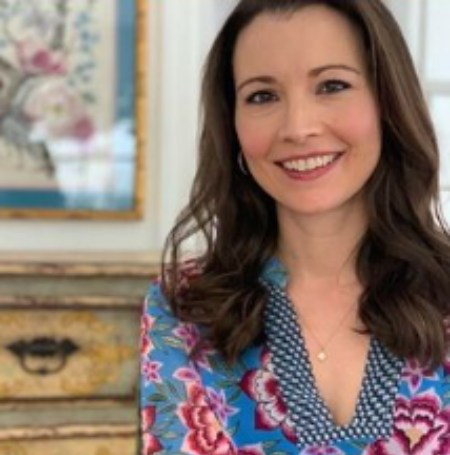 Although her birth name is Vanessa Almeda Goonan, she goes by the name Vanessa Britting, using her grandmother's maiden name. For her education, Britting enrolled at Montclair State University, located in Montclair, New Jersey, where she pursued a degree in theatre arts.
How Rich is Vanessa Britting?
Vanessa Britting's net worth is approximately $500,000, primarily earned from her acting career. Whereas her husband, David Krumholtz has an estimated net worth of around $8 million.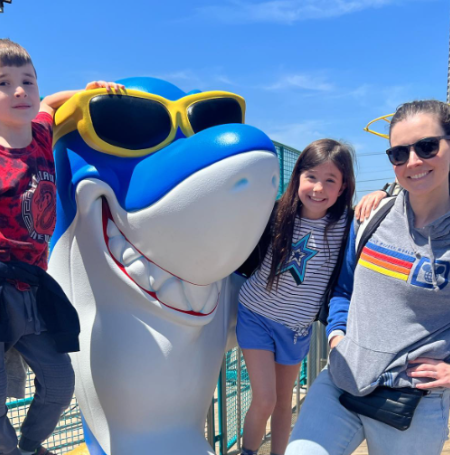 Apart from their main residence, Krumholtz and Britting also possessed a house with three bedrooms and three bathrooms in the Larchmont Village neighborhood of Los Angeles. Krumholtz purchased the property for $1.715 million in 2006 and later sold it for $1.325 million in 2010.
Vanessa Britting Career Highlights
Vanessa Britting started her acting journey in 2004, starring in the short film called Snippets. In the following year, she acted in Walking the Walk and Gullible Gary Moves In.
Britting's breakthrough came when she played the character Molly Doherty in the popular TV series The Young and the Restless from 2006 to 2007. Additionally, during the mid-2000s, she made brief appearances on TV shows like The Unit, Girlfriends, Numb3rs, and Without a Trace.
In the film industry, Vanessa has also appeared in various movies such as Slice (2010), Paperboy (2011), Corn Star (2013), Placeba (2013), and Presentation (2018). Currently, she is involved in the production of a comedy film called The Trouble with Muffins, which is in the post-production phase.
Vanessa Britting's Husband's Notable TV Roles
Vanessa Britting's husband David Krumholtz is a highly skilled actor known for his wide range of roles in movies, TV shows, and theater. He started his career at a young age and impressed everyone with his talent and versatility.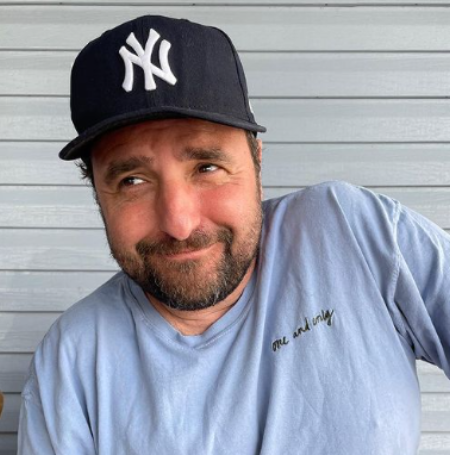 One of Krumholtz's notable achievements was playing Charlie Eppes in the TV series Numb3rs from 2005 to 2010. His portrayal of a brilliant mathematician and FBI consultant earned him praise from critics and a dedicated fan following. This show gave him a platform to showcase his acting abilities and establish himself in the world of television.
In addition to his TV success, David has made significant appearances in various movies throughout his career. He gained popularity for his role as Bernard the Elf in the comedy film The Santa Clause (1994), which became one of his most beloved performances.
Krumholtz proved his versatility by taking on roles in different genres, including romantic comedies like 10 Things I Hate About You (1999) and You Stupid Man (2002), as well as dramatic films like Ray (2004) and The Plot Against America (2020).
Apart from his work in film and television, David has also showcased his talent on stage in theater productions. He has expanded his artistic skills by performing in plays such as The Slap Fight and American Buffalo.
Vanessa Britting Married Life
Vanessa Britting and David Krumholtz got married on May 22, 2010, at The Plaza Hotel in New York City. They got engaged in July 2008 while in Paris.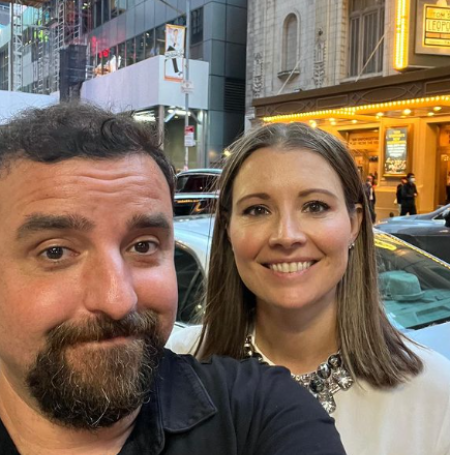 The wedding took place in a special room at the hotel and had 180 guests. Some of the guests included Seth Rogen, Jay Baruchel, Rob Morrow, Judd Hirsch, and Peter MacNicol, who were David's friends and co-stars.
Krumholtz and Britting have two children. Their daughter, Pemma Mae Krumholtz, was born in April 2014, according to E! Online. Two years later, they welcomed a baby boy named Jonas Krumholtz. David proudly shares pictures of his adorable kids on social media.
Stay updated in Glamour Path for more celebrity articles.
-->