Who is Nathan Kane Samara? An Insight into the Life of Eminem's Brother
Published Mon Jul 10 2023 By prazu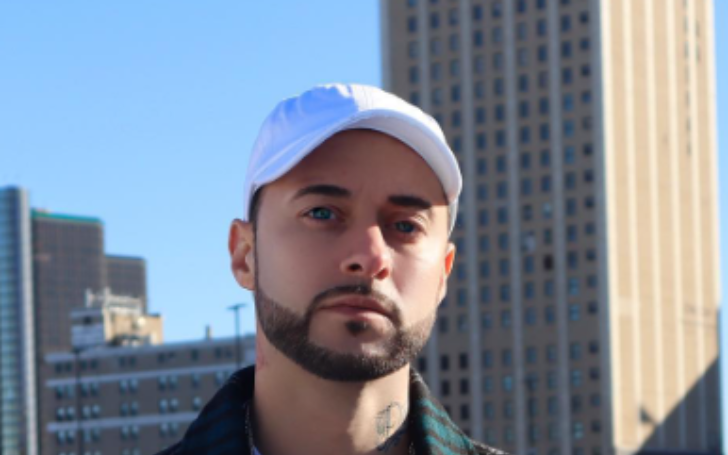 Eminem, the famous rapper, has a younger brother named Nathan Kane Samara. While Eminem is widely recognized for his rap music, not many people know about Nathan's existence.
Nathan is Eminem's half-brother from their mother's side. He has pursued a career in various fields, including acting, DJing, and entrepreneurship. In this article, learn in detail about Samara's personal and professional life.
Nathan Kane Samara Early Life
Nathan Kane Samara is currently 37 years old. The 5'9'' tall actor was born on February 3, 1986, and his zodiac sign is Aquarius. He is the half-brother of the singer known as Eminem, whose real name is Marshall Mathers.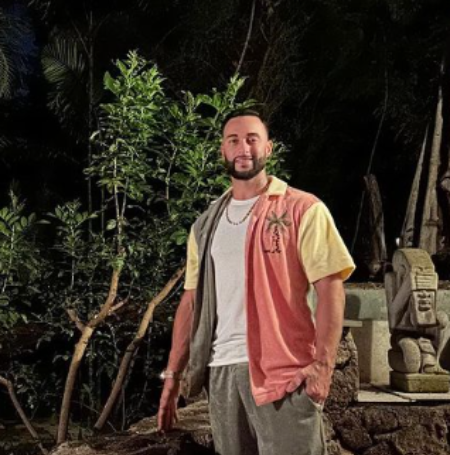 Nathan, also known as Nate Mathers, shares the same mother, Debbie Mathers, but his father is Fred Samara. During their childhood, Nathan and Eminem were close to each other but had a distant relationship with their mother. They have shared memories of her being abusive and neglectful. Growing up was challenging for them as they lived in poverty and constantly feared their mother.
Regarding his education, Nathan attended Roseville Elementary School. Unfortunately, he faced bullying while in school. Roseville school officials also accused his mother, Debbie, of child abuse and neglect.
Due to the abuse from Debbie, Nathan was placed into foster care at one point. When he turned 16, he moved to Detroit to live with his older brother. At that time, Eminem was in the early stages of his music career.
Nathan Kane Samara's Legal Guardian Was Eminem
Nathan Kane Samara's older brother, Eminem, was already pursuing a rap career when Nathan was born. Eminem moved out of their mother's house but continued to support her financially by taking up various odd jobs.
Eminem would also talk to Nathan on the phone, hoping to shield him from the same abuse he had experienced while living with their mother. Despite facing his own struggles in the hip-hop industry, Eminem always looked after his younger brother.
Once Eminem found success in his music, he became Samara's legal guardian. From Nathan's 16th birthday onwards, he began living with his brother. Samara has expressed that living with Eminem is much better than living with their mother, whom he described as even more unstable in real life. Eventually, their mother was excluded from their lives and denied any involvement with her sons.
How Rich is Nathan Kane Samara?
Nathan Kane Samara's net worth is approximated to be around $1 million, according to Popular Networth. He has earned this money through his work as an actor and his involvement in different business ventures.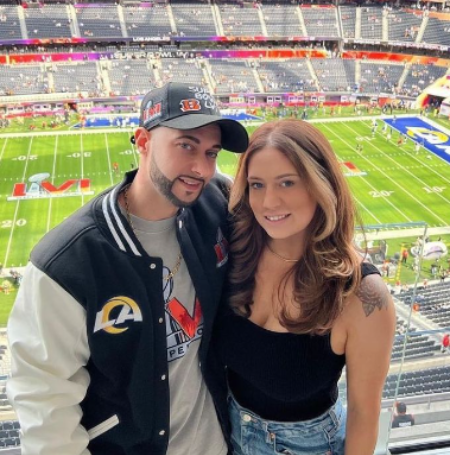 According to his Instagram bio, Samara is involved in acting, DJing, and entrepreneurship. In the past, he used to join Eminem on his tours and even tried his hand at rapping, writing some of his songs. Nathan released singles like Slide on Over and Shadow of a Celebrity.

When his music career didn't achieve the same level of success as his brother's, Nathan decided to explore opportunities in acting. Although he doesn't have an extensive list of acting credits, he has a few notable ones.
One of Nathan's most significant roles to date is playing Detective Liam O'Connor in the movie Devil's Night: Dawn of the Nain Rouge released in 2020. Samara has also appeared in the short film Swifty McVay: Scariest Thing and featured in two music videos: Eminem: Stan and Swifty McVay Featuring Obie Trice & Nathan Mathers: Phony.
Nathan Kane Samara's Relationship With His Brother
Despite a challenging childhood, the relationship between Nathan Kane Samara and Eminem has always been strong. Eminem once spoke fondly of Nathan, describing him as a popular and cool kid. Samara even dyed his hair blond and got his ears pierced, resembling Eminem. He attended one of Eminem's concerts where he received attention from girls, making Eminem proud of his little brother's charm.
Samara often accompanied Eminem to his concerts and events. He joined Eminem on the Up in Smoke Tour and appeared in several of Eminem's music videos, such as The Way I Am, Without Me, and Sing For The Moment.
During Eminem's difficult times, Nathan was there for him. He stood by his side during his court case and was present in the same house when Eminem's then-wife Kim Scott attempted suicide. Samara likely provided support to his brother throughout the struggles he faced with his family.
Nathan Kane Samara's Personal Life
Nathan Kane Samara is happily married to his longtime girlfriend, Ashley Mae Whitney. They have been together since 2001 and have built a beautiful family. They had their first child, a daughter, in the late 2000s.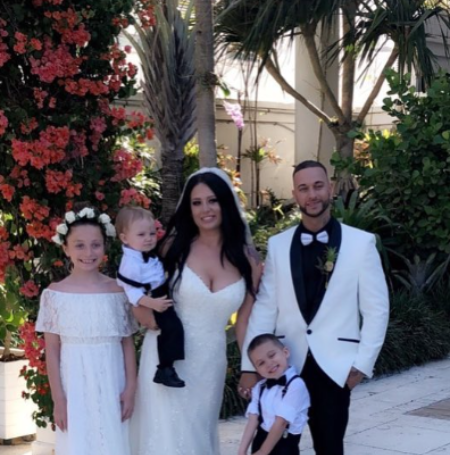 A few years later, the couple welcomed their first son, Liam. On February 25, 2017, their youngest son, Carter, was born. Samara proposed to Whitney a year before their son Carter was born.
Nathan and Ashley tied the knot on May 7, 2018, in a private ceremony held in Miami Beach, Florida, surrounded by close family and friends. Their three kids were also present at the wedding.
Samara is active on social media, with a following of 85.4k on Instagram and 16.8k on Twitter. He regularly shares photos and stays connected with his followers. It seems that he is enjoying a happy life with his wife and kids.
Stay tuned in Glamour Path for more celebrity articles.
-->