Who Is Max Carver's Girlfriend? Also Know His Past Relationship & Personal Details
Published Thu May 04 2023 By lsdx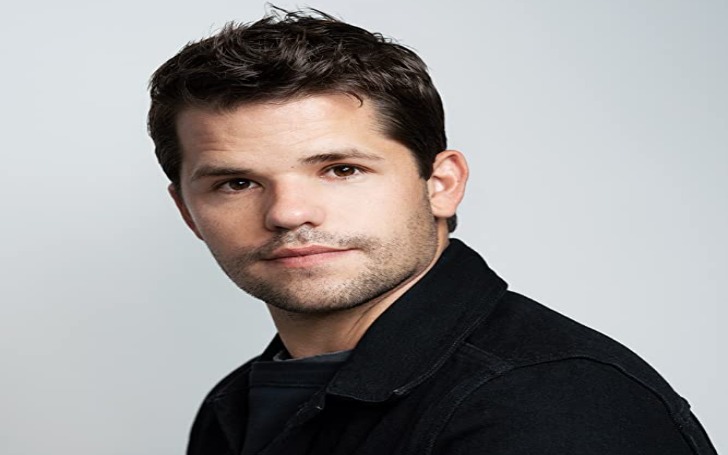 Max Carver is a multi-talented American artist, who has made a name for himself as an actor, producer, scriptwriter, and director. Alongside his identical twin brother, Charlie Carver, he has often been seen portraying twin characters on screen.
Max was born into a family of privilege in California, with a medical scientist father and a socialite mother. He developed an interest in acting at a young age and started performing in plays. Throughout his high school years, he remained dedicated to honing his craft in acting, directing, and writing.
Childhood and Early Life Of American Actor Carver
Max Carver was born on August 1, 1988, in San Francisco, California, as Robert Maxwell Martensen Jr. Along with his twin brother Charlie Carver, Max grew up in San Francisco. He attended the University of Southern California School of Dramatic Arts. He has another brother, Bayard Carver.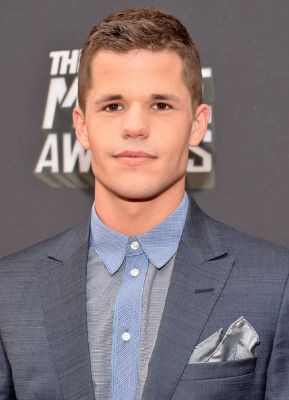 Max graduated from 'St. Paul's Boarding School' in Concord, New Hampshire with his twin brother in 2007. About schooling, he attended a residential school for four years where. There he played various sports, such as ice hockey, soccer, and lacrosse. He also started developing an interest in humanities, acting, journalism, and graphic design.
Net Worth And Earnings Of 'Teen Wolf' Actor Max
Max Carver's net worth is estimated to be over $5 million just like an American singer Bebe Rexha. He has earned his fortune through his successful acting career, which has lasted over a decade and includes appearances in several popular TV shows and movies.
Carver's role as Aiden in the TV series "Teen Wolf" is considered one of his breakthrough performances. It helped him gain popularity and critical acclaim. In addition to acting, Max has also explored other creative endeavors, including music and photography, which may have contributed to his earnings.
About Carver's Girlfriend and Past Relationship
Max Carver was previously romantically involved with Holland Roden, his co-star from the hit TV series Teen Wolf. He has been in a relationship with Holland Roden from 2014 to 2016. However, the couple has since gone their separate ways.
As of now, Max's name has been connected with many other popular celebrities like Ariana Grande but it is believed to be false news. His relationship status is unclear, and he is believed to be currently single.
More About Max's Ex-Girlfriend Holland Roden
Holland Roden is a well-known American actress born as Holland Marie Roden on 7th October 1986 in Dallas, Texas, USA. She has been featured in multiple TV series and horror films.
Max's ex-partner Holland has attracted fans across a variety of genres with her beauty and appealing on-screen presence. Her first major role was in MTV's "Teen Wolf," where she was portrayed as Lydia Martin.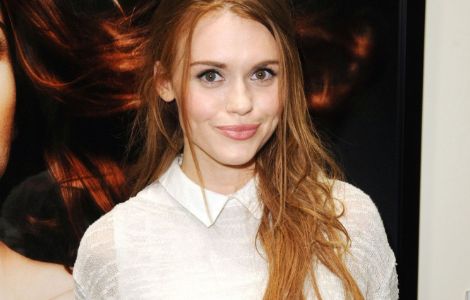 The Teen Wolf Lydia Martin has also established herself in the horror genre, with outstanding performances in "Channel Zero: Butcher's Block," "Lore," and "No Escape." Holland is a rising star in the entertainment world due to her talent and versatility.
Roden's Boyfriends and Past Relationships
The Popular American Actress Holland Roden has had previous romantic relationships with actors Max Carver and Ian Bohen. Her relationship with her co-star on the TV show "Teen Wolf," Max, began in 2014 and ended in 2016. Likewise, her relationship with Ian Bohen, who appeared in "Teen Wolf," also lasted from 2013 to 2014.
It is also believed that Carver is the reason behind the breakup between Roden and Bohen. After breaking up with Lan Bohen, she became close with co-star Max off the set of Teen Wolf. Currently, Her relationship status is unclear, and she is believed to be single.
Carver's Family Details
The American producer Max's parents are accomplished individuals. His father, Robert Lawrence Martensen, is a respected physician, historian, and author, and a professor at Harvard Medical School and Tulane University. Meanwhile, his mother, Anne Carver, is a philanthropist and community activist.

Max was primarily raised by his mother, who later remarried Denis Sutro, a lawyer, vineyard owner, and public official from Napa Valley, California. When his mother moved to her new home with her new husband, Max and his brothers moved with her.
Robert Maxwell Martensen Jr aka Max Carver's Acting Career
Robert Maxwell Martensen Jr popularly known as Max began his acting career with a guest role in the hit TV show "The Office" in 2008. This was followed by appearances in various other popular TV shows such as "Desperate Housewives," "The Event," "Victorious," and "Good Luck Charlie." He was also cast in a recurring role in the Fox series "The Grinder."
Max's breakout role, however, came in 2013 when he landed the recurring part of Aiden in the MTV series "Teen Wolf." He portrayed one of the Alpha werewolf twins and quickly became a fan favorite. His impressive acting skills and undeniable charisma made him stand out in the series and helped solidify his position as a rising star in the entertainment industry.
Max's versatility as an actor is one of his most notable assets. Throughout his career, he has played a wide range of roles, from comedic to dramatic, and has proven himself capable of adapting to any character and genre. He is also noted for his good chemistry with his co-stars, which enhances his performances.
Involvement of Max in Charity Works
Teen Wolf actor Max is an energetic advocate for social and environmental problems just like Arsenio Hall. He has committed his time and efforts to several charitable organizations, including the Epilepsy Foundation of America, where he has assisted in raising awareness and funding for the organization's vital work.
Max is dedicated to promoting mental health awareness and environmental protection in addition to his support for epilepsy research and treatment. He has become a shining example of using one's platform to make a positive impact on the world through his actions and words.
Passion Of The American Actor Max Apart From Acting
Apart from acting, Max has explored other artistic endeavors, including music and photography. He has demonstrated his musical talents by playing in several bands throughout the years, showcasing his skills as a guitarist and drummer. His passion for music has not gone unnoticed, as he has been praised by fellow musicians and fans alike for his skills as a musician.
Aside from music, Max is also an accomplished photographer, often taking his camera with him while on set or while traveling. His eye for detail and ability to capture stunning shots has led to his work being featured in several publications and galleries.
Max has a unique style that blends candid and posed shots, which has drawn praise from fellow photographers and fans alike. His artistic talents extend beyond acting, and his work in music and photography showcases his multifaceted approach to creativity.
Awards And Achievements
Max's talent and hard work have not gone unnoticed in the entertainment industry. He has also been praised by critics and audiences alike for his performances in "Teen Wolf" and other shows.
Max has been nominated for various awards, including a Screen Actors Guild Award along with the cast of the series 'Desperate Housewives,' in 2008.
Social Media Presence
Max Carver maintains a strong social media presence, sharing updates and insights into his professional and personal life with his fans and followers.
On Instagram, Max is active as @maxcarver. He has a fairly large community of over 1.7M followers on his Insta handle. Similarly, he is also active on Twitter under the same username as @maxcarver. There he has amassed over 615.1K followers.
For More Interesting Celebrity Relationship Content Follow our Page Glamour Path!
-->