Who is David Dobrik Dating? Dive into the Details of His Love Life
Published Wed Jul 05 2023 By prazu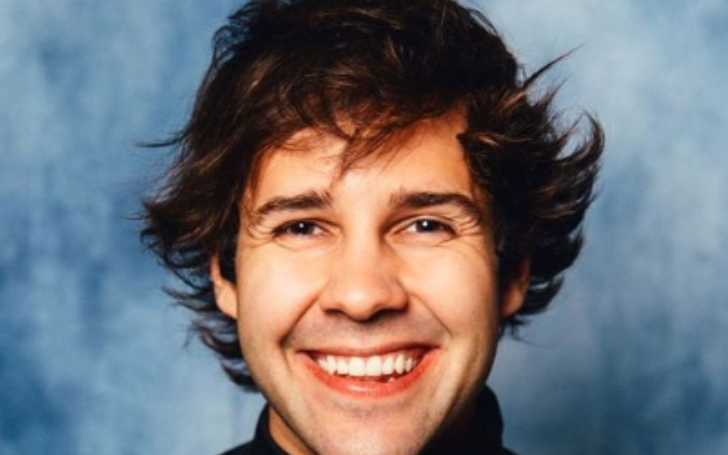 David Dobrik is a popular internet personality and content creator known for his comedic and vlog-style videos on various social media platforms. Dobrik, 26, rose to fame through his presence on the now-defunct video-sharing platform Vine and gained further popularity on YouTube.
In this article, learn in detail about Dobrik's personal and professional life.
David Dobrik Early Life
David Dobrik was born on July 23, 1996, in Košice, Slovakia. When he was six years old, his family moved to Vernon Hills, Illinois. He went to Vernon Hills High School, where he played tennis.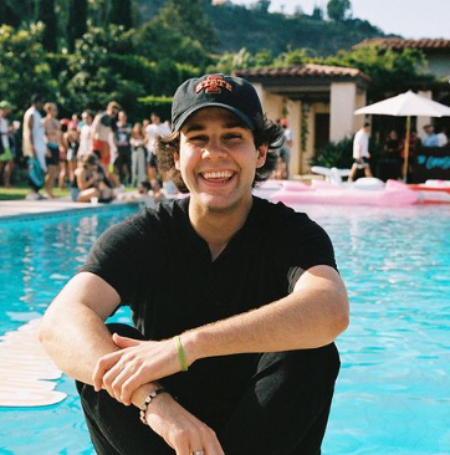 In 2014, Dobrik competed in the Boys Tennis State Tournament and earned third place in the doubles tournaments. After finishing high school, he moved to Los Angeles to focus on his Vine career.
Who is David Dobrik Dating?
There are rumors that David Dobrik and fellow influencer Corinna Kopf are dating. In April 2023, Dobrik shared on Instagram that Kopf surprised him with a new Ferrari.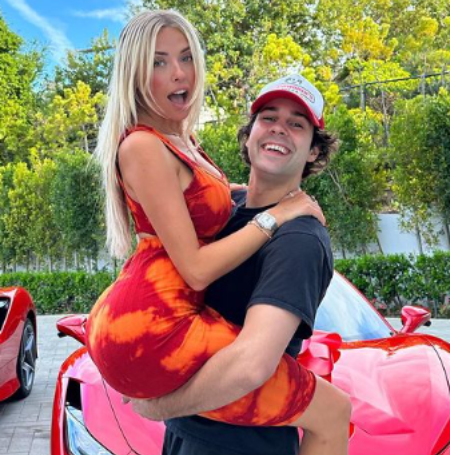 Some people speculated that they might be more than friends because of a picture showing David carrying Corinna. However, Corinna clarified on her Instagram that they are not dating and she bought the Ferrari as a gift for her best friend.
Fans want David Dobrik to date his longtime friend, Natalie Mariduena.
Natalie Mariduena is David Dobrik's assistant and often appears in his videos. She's like a rare hero for him, always catering to his slight Chipotle addiction, and she accompanies him to fancy events like red-carpet occasions and festivals like Coachella. There have even been moments when she was seen wearing Dobrik's merchandise, and she looked fantastic in it.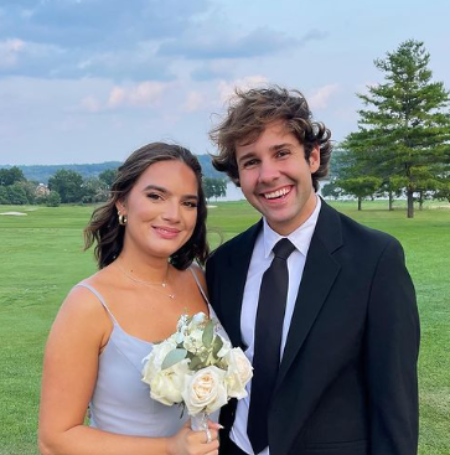 Currently, Mariduena is not only the president of David's multi-million dollar company but also a Sports Illustrated model. However, it seems David is still stuck in the friend zone and unlikely to move out of it anytime soon. David made it clear in a 2020 interview with Entertainment Tonight that he and Natalie will never become a couple, even joking that not even a 25-year pandemic lockdown would change that.
Despite not being romantically involved, they did star together in a reality series called Discovering David Dobrik, where they travel around the world, surprising their friends with amazing adventures.
David Dobrik Was Romantically Involved With Liza Koshy
David Dobrik and Liza Koshy started dating in 2015, but they decided to end their relationship in 2018. They shared the news of their breakup in a YouTube video, which was quite emotional.
During the video, Dobrik expressed that it wasn't healthy for them to be together at that time. He had tears in his eyes as he mentioned that they never know what could happen in the future, but for now, it was better to part ways. He went on to explain that Koshy broke up with him because they had become distant due to their busy schedules. He admitted that he also felt that way.
Liza also talked about their relationship and shared with Stephen Colbert that they needed time to heal. They wanted to reach a point where they could still be best friends, be involved in each other's lives, and continue creating content together, but without being in a romantic relationship.
Is David Dobrik Married?
No, David Dobrik has never been married. However, in 2019, he caught people's attention when he jokingly got married to Lorraine, who is the mother of fellow YouTuber Jason Nash.
They went through a mock wedding in May 2019, but it was not a real marriage. After a short period of time, they officially ended the mock marriage and got divorced on November 22, 2019.
How Wealthy Is David Dobrik?
David Dobrik is an actor, social media personality, entrepreneur, and vlogger from Slovakia who now resides in the United States. As of now, Dobrik has accumulated a net worth of $25 million. He gained significant recognition for his Vine account, although it is no longer active, and his YouTube channels.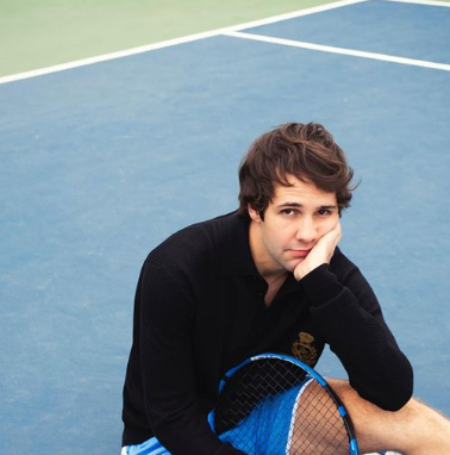 Dobrik is widely recognized as one of the most popular and highest-paid social media personalities globally, earning over $15 million annually. At present, David has amassed a following of more than 45 million on his different social media platforms. While he initially rose to fame on YouTube, he has also gained popularity on TikTok.
Stay tuned in Glamour Path for more celebrity articles.
-->