Who is Anjelah Johnson's Husband? Get to Know the Man by Her Side!
Published Thu Jul 27 2023 By prazu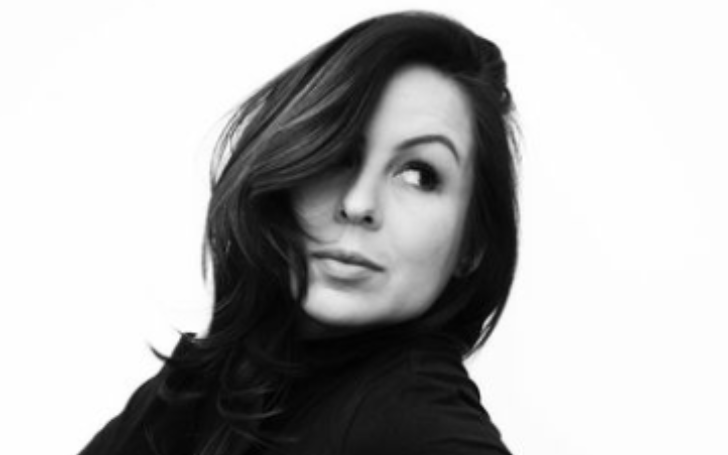 Anjelah Johnson is an American entertainer who has worked as an actress, comedian, and cheerleader for the NFL. The 41-year-old entertainer gained popularity while being part of the TV show MADtv during its 13th season.
Some of Johnson's well-known characters on the show were Mỹ Linh/Tammy, a Vietnamese nail salon employee, and Bon Qui Qui, a rude fast food worker turned music star.
Anjelah Johnson Early Life
On May 14, 1982, Anjelah Johnson was born and brought up in San Jose, California, in a religious Christian family, and she still follows the Christian faith. Her ancestry is a mix of Mexican and Native American heritage. From a young age, she was active in various activities like cheerleading, soccer, softball, and track.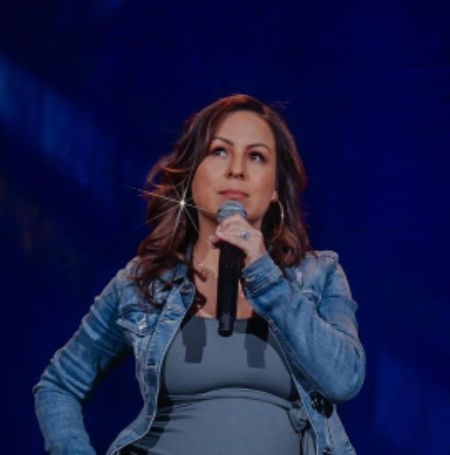 Johnson also practiced hip-hop and break dancing. During her senior year in high school, she developed an interest in acting and loved imitating different accents. Anjelah pursued speech communications at De Anza College and later became a cheerleader for the Oakland Raiders, where she was named Rookie of the Year and performed at Super Bowl XXXVII.
Who is Anjelah Johnson's Husband?
Anjelah Johnson's spouse is Manwell Reyes. Reyes is an American actor, musician, and songwriter. He was the lead singer of the band Group 1 Crew, which started in 2003.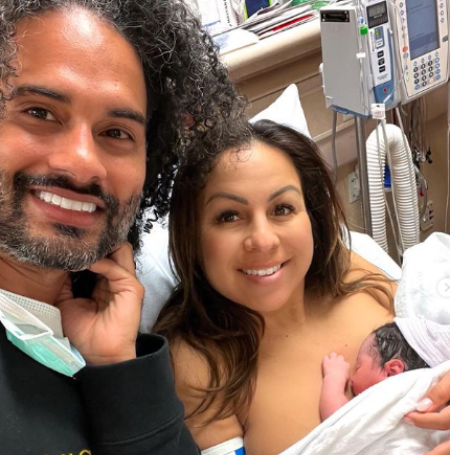 The band released one EP and five studio albums. In 2017, Reyes decided to pursue a solo career and left the group. Besides music, he has also acted in movies like "Mom's Night Out" and "Restored Me," as well as TV shows like "The Collective and Valerie's Home Cooking."
In 2019, Manwell launched his podcast called "Nights at the Round Table Pod," where he discusses topics like love, relationships, and religion. Reyes and Johnson's first meeting remains unclear, but they got married on June 11, 2011. They have a baby together. The pair consider their pet dog, Banzo Bean Reyes, as a beloved member of their family, even giving him his own Instagram account.
Anjelah Johnson's Impressive Net Worth
Anjelah Johnson, an American comedian, and actress, has a net worth of $500,000. She is active on Instagram and has around 1 million followers. On the other hand, her husband, Manwell Reyes, has been quite successful since his music debut in 2003, amassing a substantial fortune.
Reyes is recognized as one of the wealthiest Christian musicians in the United States, with an estimated net worth of around $1 million.
Anjelah Johnson's Rise to Comedy Stardom: From YouTube Sensation to MADtv
Back in 2005, Anjelah Johnson decided to move to Los Angeles with the goal of pursuing a career in comedy, following a friend's suggestion to join a joke-writing class. She honed her skills by taking improv classes and soon started headlining her own comedy shows. One of her stand-up routines, where she portrayed a Vietnamese nail salon employee, gained significant attention on YouTube.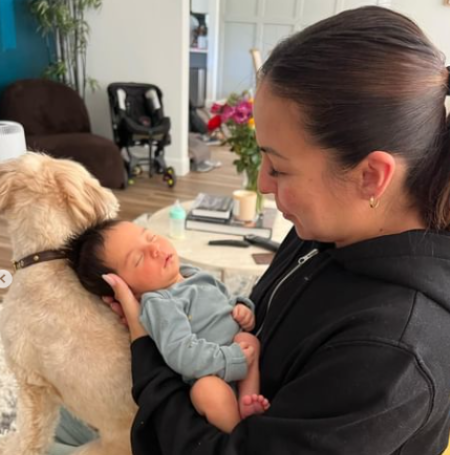 In 2007, Johnson's career took a leap when she became a part of the cast for the sketch comedy show MADtv. However, due to an impending writers' strike, she often received only a few lines in the scripts during her time there. Despite this, she managed to make a mark with her self-scripted character, Bon Qui Qui, an impolite fast-food worker. The character became a hit on YouTube and garnered a large following.
Anjelah's talents did not go unnoticed, and in 2008, Johnson received a nomination for an ALMA Award for her outstanding performance in a comedy television series for her work on MADtv. In 2009, Comedy Central gave Anjelah her own one-hour special titled "Anjelah Johnson: That's How We Do It." Beyond her comedy, she also appeared in movies like "Alvin and the Chipmunks: The Squeakquel," "Our Family Wedding," and lent her voice to the live-action adaptation of "Marmaduke." Moreover, she made appearances on the late-night talk show "Lopez Tonight," hosted by George Lopez.
Johnson's popularity continued to grow, and in 2011, she became the spokesperson for Taco Cabana, a Mexican restaurant chain. Additionally, in 2012, she became the national campaign spokesperson for the "Don't be an S.O.V." campaign, led by vRide, a prominent vanpooling company. The campaign aimed to encourage single commuters to consider ridesharing, carpooling, or vanpooling.
Anjelah's iconic MADtv character, Bon Qui Qui, made a comeback in 2013 for a skit released by Alexander Wang. Johnson's second stand-up comedy special, titled "Homecoming Show," was later premiered on Netflix, and it was filmed in San Jose, California.
In 2014, Johnson was featured as Bon Qui Qui in a parody music video called "This Is How We Do It," directed by Randal Kirk II, for Benefit cosmetics, alongside social media influencer Britney Furlan. On October 1, 2015, Anjelah's third stand-up special, titled "Anjelah Johnson: Not Fancy," was released on Netflix. This special was filmed in southern California.
Throughout her career, Anjelah has proven her talent as a comedian and entertainer, gaining widespread recognition and amassing a considerable net worth. Her journey from YouTube fame to mainstream success serves as an inspiration to aspiring comedians and performers everywhere.
Stay updated in Glamour Path for more celebrity updates.
-->