Who is Adam Silver? Facts on his NBA Career, Net Worth, Salary and Wife
Published Thu Apr 27 2023 By sush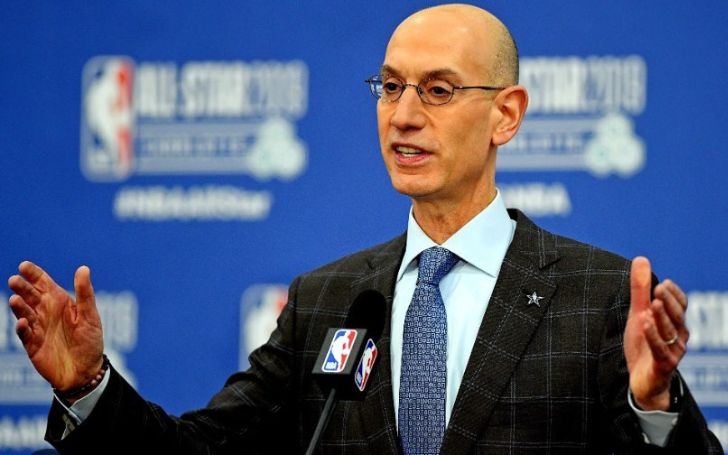 Adam Silver is an American businessman and lawyer who is best known as the current commissioner of the National Basketball Association (NBA). He was appointed to this position in 2014, succeeding David Stern, who had held the role for 30 years.
Silver gained significant attention early in his tenure as commissioner for his handling of the controversy surrounding former Los Angeles Clippers owner Donald Sterling. Since then, he significantly gained exposure for his leadership on social justice issues, particularly his support for players' right to speak out on political and social issues.
And so, let's discover how Adam Silver's progressive policies and business acumen have propelled the NBA to new heights while promoting important causes both within and beyond the world of sports.
How Did Silver Gain Fame? The Story:
As mentioned above, Silver gained attention early in his career for his handling of the controversy surrounding former Los Angeles Clippers owner Donald Sterling.
In 2014, a recording surfaced of then-Los Angeles Clippers owner Donald Sterling making racist comments to his girlfriend. The recording caused a firestorm of controversy and drew widespread condemnation from players, fans, and the media. As commissioner of the NBA, Adam Silver was tasked with addressing the situation and determining what actions should be taken against Sterling.
Within days of the recording's release, Silver held a press conference in which he announced that the NBA had conducted an investigation into Sterling's comments and had determined that they were "deeply offensive and harmful." He also announced that Sterling would be banned from the NBA for life and fined $2.5 million, the maximum amount allowed under league rules.
Silver's swift and decisive action was widely praised, both within and outside the world of sports. Many players and fans applauded his stance against racism and his willingness to take a strong stance against Sterling's comments.
Net Worth
The net worth of Adam Silver is estimated to be over $35 million. Silver is the commissioner of the NBA. And so, his income primarily comes from his salary and bonuses, which are reportedly in the range of $10-20 million per year.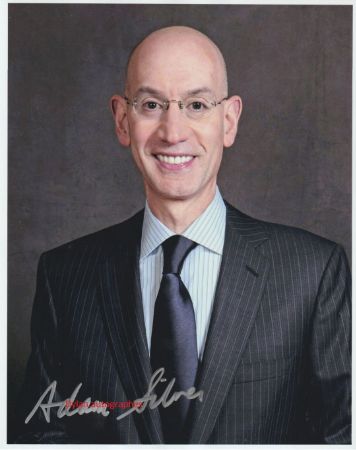 In addition to his role as commissioner, Silver has also served on the boards of several other companies, including the sports betting platform FanDuel and the technology company Justworks. These positions likely provide additional income streams for Silver, although the exact amounts are not publicly disclosed.
Early Life And Education
Adam Silver was born on April 25, 1962, in Rye, New York, which is a small suburban town in Westchester County. His father, Edward Silver, was a lawyer, and his mother, Melba Silver, was an artist and art teacher.
Growing up, Silver was a fan of sports, particularly basketball, and played on the high school basketball team at Rye Country Day School. He went on to attend Duke University, where he graduated in 1984 with a degree in political science.
After college, Silver attended the University of Chicago Law School, where he earned his law degree in 1988. It was during his time at law school that he first became interested in sports law and began to pursue a career in the field.
Silver Is Married With Two Kids
The NBA Commissioner, Adam Silver is married to Maggie Grise, a film and television producer. The couple got married in 2015, and they have two children together. Silver has spoken publicly about the importance of his family and how they have supported him throughout his career.
Grise and Silver first met in 2006, while they were both working for NBA Entertainment. They reportedly began dating several years later, and they got married in 2015 in a private ceremony in New York City. And so, Silver and Grise welcomed their first child, Louise Burns Silver in April 2017. Three years later, the couple welcomed their second daughter in May 2020.
A Look At Silver's Career
Adam Silver began his career in law after graduating from the University of Chicago Law School, where he earned his Juris Doctor degree. He then worked at the law firm of Cravath, Swaine & Moore in New York City, where he specialized in media and antitrust law.
In 1992, Silver joined the NBA as an associate counsel, where he focused on legal and business affairs. Over the next 20 years, he held various roles at the league office, including Senior Vice President, Chief of Staff, and Executive Vice President.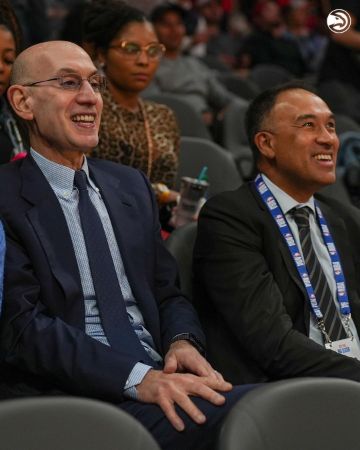 In 2014, Silver was named the commissioner of the NBA, succeeding David Stern, who had held the position for 30 years. As commissioner, Silver has overseen significant changes in the NBA, including the launch of the WNBA and the G League, the expansion of the NBA's global footprint, and the introduction of new rules to improve the pace and flow of the game.
Committed To Social Justice
Adam Silver has been a vocal advocate for social justice throughout his career as commissioner of the NBA. In particular, he has been outspoken on issues related to race, equality, and LGBTQ rights.
One of Silver's most notable actions in support of social justice came in response to the controversy surrounding former Los Angeles Clippers owner Donald Sterling. In 2014, Sterling was caught on tape making racist remarks, prompting widespread condemnation and calls for his removal from the league. Silver responded by banning Sterling from the NBA and initiating the process of forcing him to sell the Clippers.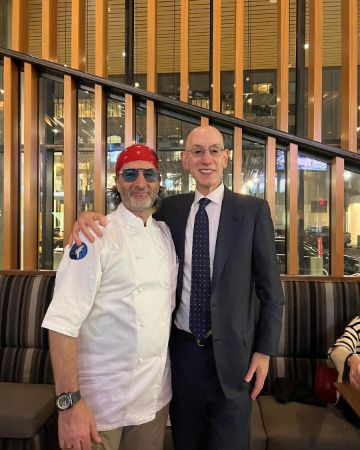 Silver has also been a strong supporter of LGBTQ rights, both within the NBA and beyond. He was instrumental in moving the 2017 NBA All-Star Game out of North Carolina in response to the state's controversial "bathroom bill," which was widely seen as discriminatory against transgender individuals.
Expanded NBA's Business Operations
As commissioner of the NBA, Silver has overseen significant expansion of the league's business operations, both domestically and internationally. One of the key ways in which Silver has helped to grow the NBA's reach and revenue is by increasing media exposure.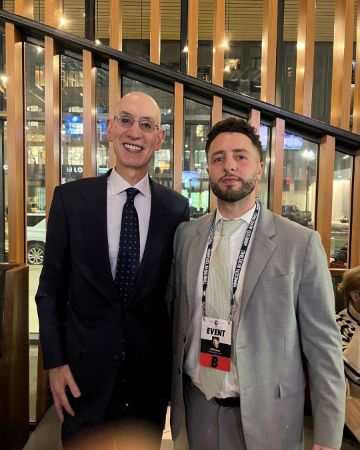 Under Silver's leadership, the NBA has expanded its media presence, including the launch of NBA TV, the development of digital platforms such as NBA.com and NBA League Pass, and expanded partnerships with major media companies such as ESPN and Turner Sports. These efforts have helped to increase the NBA's visibility and reach a wider audience, which has, in turn, drive up revenue from advertising and media rights deals.
Silver has been a driving force behind the NBA's efforts to expand its global footprint, including the establishment of new international offices, the launch of NBA Academies around the world to develop young talent, and the promotion of NBA games and events in new markets such as China and India.
Follow Glamour Path to find out more interesting articles about celebrity biographies, relationships, and riches.
-->