Who Captured Bridgit Mendler's Heart? Meet Griffin Cleverly, Her Husband!
Published Fri Aug 04 2023 By prazu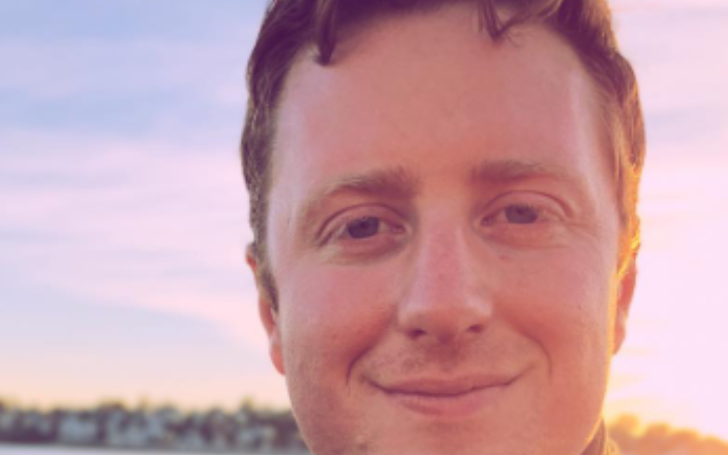 Griffin Cleverly is an American aerospace engineer employed by the prominent defense company, Lockheed Martin. He is also known as the husband of the accomplished actress, singer, and songwriter, Bridgit Mendler.
Griffin Cleverly Early Life
Born on January 22, 1992, in Reston, Virginia, Griffin Cleverly is of Caucasian ethnicity and holds American nationality. He comes from a family of six, including his mother, Keri Kozlowski, and his father, Philip Cleverly. Additionally, he has three highly educated and accomplished sisters.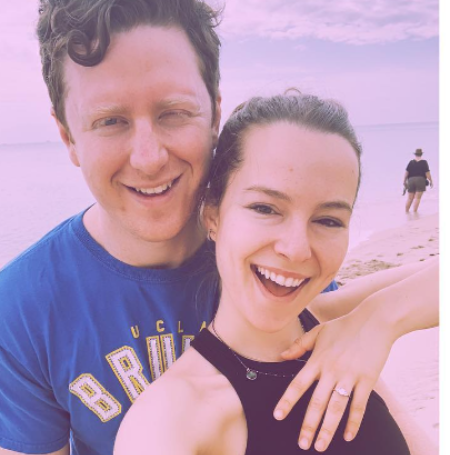 One of Cleverly's younger sisters, Willow, pursued a Master's degree in public health and currently serves as a special projects epidemiologist at the Massachusetts Department of Public Health. Another sister, Adrienne, attended California State University Channels Island and now works for the esteemed bank, J.P. Morgan Chase.
Griffin's eldest sister, Dana, earned a degree in art history and business, forging a successful career as a graphics designer, visual supervisor, art director, and marketing coordinator, having worked for various companies over the years.
Griffin Cleverly Education
Griffin Cleverly holds impressive degrees in Mechanical, Computer, and Electrical Engineering, paving the way for his thriving career as an engineer, which he initiated during his college years.
Cleverly's academic journey took him to UCLA from 2011 to 2014, where he earned a bachelor's degree in mechanical engineering. Subsequently, he pursued a master's degree in electrical and computer engineering at the esteemed John Hopkins Whiting School of Engineering.
Griffin Cleverly Career Highlights
Griffin Cleverly's professional journey began as a mechanical engineering intern at Magzore Corporation, California, a robotics design automation company, where he worked from June 2013 to September 2013. Afterward, he transitioned to the power generation industry and joined Babcock Power as a design proposal engineer in October 2014.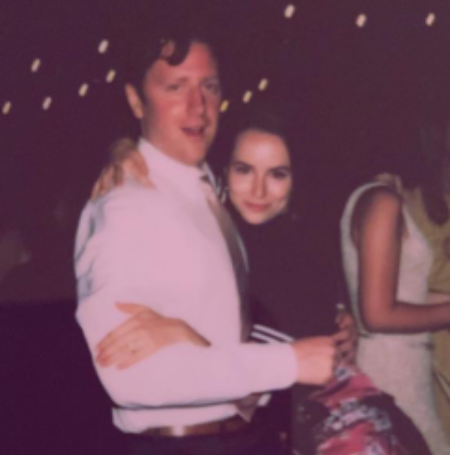 During Cleverly's two years and six months at Babcock Power, he excelled in drafting technical proposals for power plant heat exchangers and developing thermal-hydraulic designs. Seeking new challenges, Griffin ventured into the realm of space exploration and joined Space Vector Corporation in March 2017.
During his one year and seven months there, Griffin played a significant role in creating component designs and managing the product development life cycles of launch vehicle components. Currently, since September 2018, Cleverly has found his place at Lockheed Martin, the foremost aerospace and defense contractor globally.
With a reputation for manufacturing fighter jets and sophisticated weaponry, Lockheed Martin caters to numerous countries worldwide and consistently achieves substantial annual revenues in the tens of billions of dollars.
Griffin Cleverly's Notable Connection: The Love Story with Actress and Singer, Bridgit Mendler
Beyond his own remarkable achievements, Griffin Cleverly is widely recognized as the husband of the celebrated actress and former Disney star, Bridgit Mendler. Mendler's career took off at a young age, with her debut in the 2004 animated Indian film, The Legend of Buddha.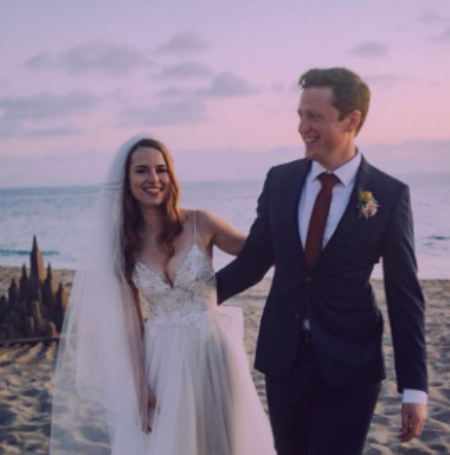 Mendler's breakthrough came with various roles in Disney productions, including the beloved Wizards of Waverly Place, where she portrayed the compassionate vampire Juliet van Heusen, and Good Luck Charlie, where she starred as Teddy, imparting life lessons through a video diary.
Moving beyond Disney, Bridgit further showcased her talent in TV series like Undateable and Nashville. Additionally, she embarked on a singing career, releasing the album "Hello My Name Is…," featuring hit tracks like "Ready or Not" and "Hurricane."
As per Legit, Griffin and Mendler's paths crossed in 2017 through a mutual friend, leading to the start of their enchanting romance. Their love blossomed over two years, and they became engaged in April 2019. With affectionate posts on Instagram, Mendler described Cleverly as a deep thinker, steadfast companion, cheerleader, challenger, and the biggest goof she knew, expressing her excitement about a future together.
Griffin Cleverly and Bridgit Mendler Heartfelt Beach Wedding
In October 2019, Griffin Cleverly and Bridgit Mendler exchanged vows in an intimate beach ceremony, surrounded by loved ones, with a breathtaking sunset and a magnificent sandcastle providing the backdrop. Sharing their joy on social media, Cleverly referred to Mendler as his wild love, expressing anticipation for a life of learning, exploration, and love. Mendler thanked everyone who attended and expressed her excitement for the new chapter ahead.
Three years into their marriage, Cleverly and Mendler continue to cherish their love and keep their romance private. Their appearances together on red carpets have been rare, but their enduring connection remains evident.
Stay updated in Glamour Path for more celerity articles.
-->