What Makes Angie Dickinson's Net Worth Truly Mind-Blowing? Unlock the Secrets of Her Wealth!
Published Sat Jul 08 2023 By prazu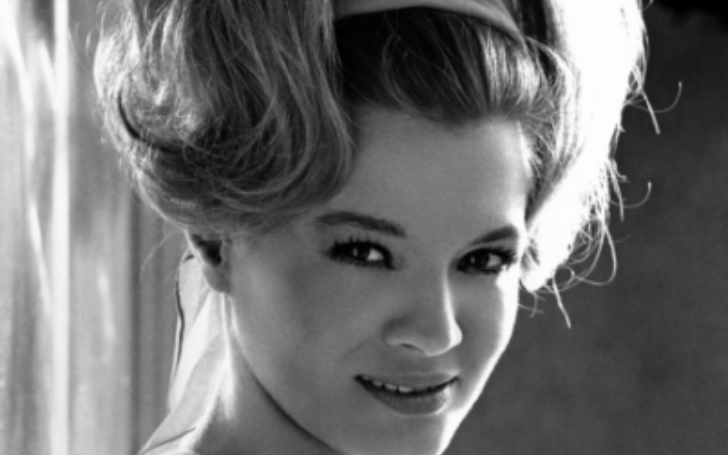 Angie Dickinson is an American actress who has left an indelible mark on Hollywood with her talent, beauty, and versatility. Throughout her career, Dickinson portrayed strong and charismatic women on screen, earning her a well-deserved reputation as one of the leading actresses of her time.
In this article, learn in detail about Dickinson's personal and professional life.
Angie Dickinson Early Life
Angie Dickinson was born on September 30, 1931, in Kulm, North Dakota. She was the middle of three daughters, and her parents were of German descent. Her father was a newspaper publisher and editor in their small town.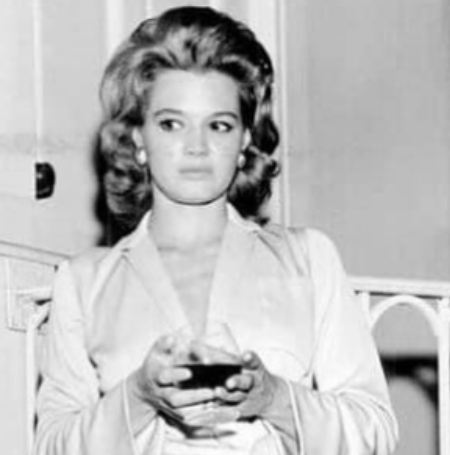 Dickinson developed a love for movies at a young age because her father was also the projectionist at the town's only movie theater, which unfortunately burned down. When Angie was 10 years old, her family moved to Burbank, California, where she attended Bellarmine-Jefferson High School and graduated at the age of 15. Before that, she won an essay contest about the Bill of Rights.
After high school, Angie went on to study at Immaculate Heart College and Glendale Community College. She had originally planned to be a writer, following in her father's footsteps. During her college years from 1950 to 1952, she worked as a secretary at Lockheed Air Terminal and in a parts factory.
Angie Dickinson's Impressive Net Worth
Angie Dickinson, 91, is an American actress known for her role as Sgt. Suzanne 'Pepper' Anderson in the TV show Police Woman, which aired from 1974 to 1978. She won a Golden Globe and got nominated for several Primetime Emmy awards for her performance. As a result of her successful career, Dickinson has accumulated a net worth of $25 million.
Dickinson has appeared in around 150 acting projects, including movies like Rio Bravo, Ocean's 11, The Outside Man, and Dressed to Kill, as well as TV series like Cassie & Co. and the miniseries Wild Palms. She was also featured in TV movies such as Dial M for Murder and Fire and Rain.
Angie has achieved significant success and recognition in the entertainment industry. In 1999, she was ranked #42 on "Playboy" magazine's "100 Sexiest Stars of the Century" list. Additionally, "TV Guide" placed her at #3 on their list of the "50 Sexiest TV Stars of All Time" in 2002.
Angie Dickinson Promising Career
Angie Dickinson's career in the entertainment industry spans several decades and includes a wide range of successful projects in film and television. In the late 1950s, she caught the attention of Hollywood with her striking beauty and talent.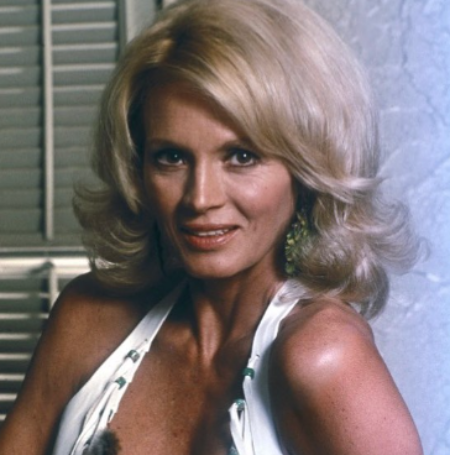 Dickinson's breakthrough role came in 1959 when she starred alongside John Wayne and Dean Martin in the classic Western film Rio Bravo. Her portrayal of the charismatic Feathers showcased her acting abilities and marked the start of her rise to fame.
Throughout the 1960s and '70s, Angie became a sought-after actress, appearing in numerous successful films. She played memorable roles in movies such as Ocean's 11 (1960) alongside the Rat Pack, The Killers (1964) with Lee Marvin, and Point Blank (1967) again with Lee Marvin.
In addition to her film career, Angie made a significant impact on television. One of her most notable roles was in the groundbreaking crime drama series Police Woman, which aired from 1974 to 1978. In this show, she played the lead role of Sgt. Suzanne 'Pepper' Anderson, making her one of the first female actors to headline a successful TV police series.
Dickinson's charisma and on-screen presence continued to captivate audiences, and she remained active in the industry well into the 1980s and '90s. She appeared in various TV shows, TV movies, and miniseries, showcasing her versatility as an actress.
Angie Dickinson Was Married Twice
Angie Dickinson was married to Gene Dickinson, who was a college football player and later worked in electronics. They were married from 1952 to 1960, but they separated in 1956.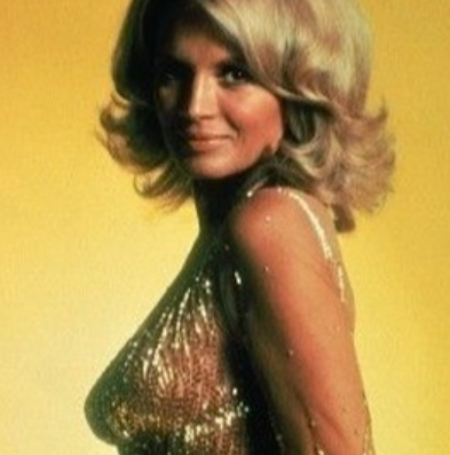 During her first marriage, Dickinson became close friends with John Kenneth Galbraith and his wife Catherine Galbraith. She spent a lot of time visiting them, especially when Galbraith was the U.S. Ambassador to India. Their experiences together are written about in John Galbraith's memoirs.
Angie had a romantic relationship with Frank Sinatra. In 2023, she revealed that Sinatra was the love of her life.
Even after her first divorce, Dickinson kept her married name. She later married Burt Bacharach in 1965, and they were together for 16 years. However, towards the end of their marriage, they spent some time apart and dated other people. They had a daughter named Nikki, who was born on July 12, 1966, and unfortunately, she had autism. Nikki tragically took her own life on January 4, 2007. Burt passed away in 2023.
After her marriage with Bacharach ended, Angie had a relationship with musician Billy Vera in the 1980s. She even appeared in the music video for his single I Can Take Care of Myself. In the 1990s, she dated radio and television interviewer Larry King for several years.
In a 2006 interview with NPR, Angie mentioned that she was a Democrat. She actively campaigned for John F. Kennedy's presidential campaign in 1960 and supported Lyndon B. Johnson in 1964.
Stay tuned in Glamour Path for more celebrity updates.
-->