Get to Know Weston Coppola Cage - Nicolas Cage's Son With Christina Fulton
Published Mon Dec 30 2019 By DGM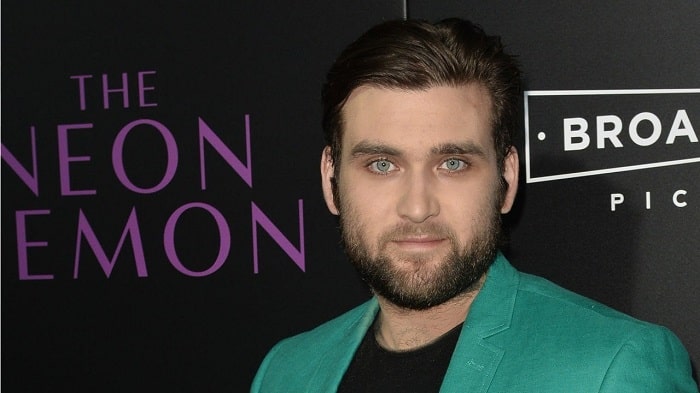 Weston Coppola Cage is an American actor and the elder son of the famous actor and filmmaker, Nicolas Cage and his ex-girlfriend, actress Christina Fulton. He was born on the 26th of December, 1990, in Los Angeles, California, of the United States.
The name 'Weston' is a boy's name means 'boy from western town' according to English origin. Here are some facts about him:
What's his Net Worth?
The 'Lord of War' star Weston Coppola Cage holds an estimated net worth of $2 million from his successful career as an actor and a musician.
Wife - Hila Aronian
Weston Cage is currently married to Hila Aronian, a 29 years old real estate broker, producer, and entrepreneur for a year now. He revealed that he proposed Hila while he was still married to his now ex-wife, Danielle. The two got engaged back in May 25, 2017 and married the following year in April 28, 2018. After the marriage Hila changed her name to Hila Coppola Cage.
Recently, Weston posted a picture wishing his wife a happy anniversary. He didn't wish for a marriage anniversary but he wished her for the day when they first met each other.
Former Spouses
Before marrying Hila, Weston has previously been married two times. His first marriage was with a South African singer-songwriter, Nikki Williams. He married her back in April 24, 2011 but couldn't hold onto their marriage for so long. They decide to split up their ways and divorced the next year of their marriage, in November 2012. Despite being married for over a year, the estranged coupe didn't share any child together.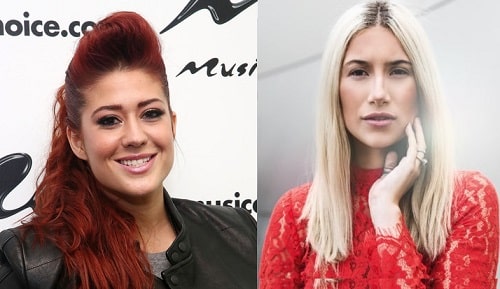 Weston's second marriage was with Danielle Cage which lasted nearly about three years. They tied the knot back in November 11, 2013 after dating for five long months. They share two sons from their marital life. However, their marriage also couldn't last forever and ended up in 2016. The reason behind their split can be considered the affair that the actor was having with Hila.
Is Also a Musician
Besides from being known as actor, Weston is also a heavy metal musician. With his friend Alex Stefan Bica, he formed a heavy metal band which was named 'Eyes of Noctum'. The band was able to release some songs which went on to become quite successful among people. After the band disbanded in 2011 because of their differences, Nicolas' son continued to push his career as a solo musician.
Weston also invented his own style of black metal music, which he named Ghost Metal. The style basically refers using old ancient instruments and creating a spooky and horrific fell by the music.
Father of Two
As we mentioned earlier, the Los Angeles born actor is the father of two sons which he had from his second marriage. His kids are Sorin Reid Coppola Cage and Lucian Augustus Coppola Cage from which the latter one is the elder one. Lucian was born in 2014 whereas his fellow younger brother was born in 2016. The kids very often get to spend their holidays with their father and are usually seen spending weekends together.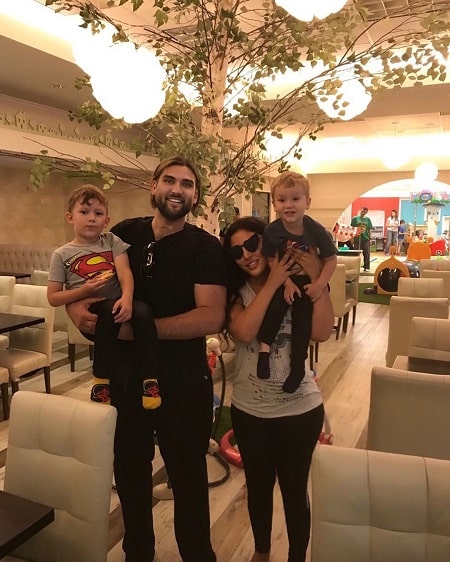 Younger Brother : Kal-El Coppola Cage
Weston has a younger half-brother from his father's previous marriage. His name is Kal-El Coppola Cage and is half-Korean as his mother Alice Kim comes from a Korean ancestry. Kal-El was born on 3 October, 2005 and is Nicolas' second son.
Bad History with Driving
Hila's hubby has had a very bad history when it comes to driving. In the past, he was charged of drunk and drive case and also for driving across lanes and then hitting into a tree. Not only that, once he also tried escaping from an accident scene caused by him when cops approached him. Hence, the actor has had really horrific experience with driving cars.
Co-created His Father's Comic Series
Most of the fans of Nicolas Cage know that he has written and created a comic book limited series entitled 'Voodoo Child'. But there's another small thing which most of you aren't aware of which is Weston also helped his father created the comic series. He was just 16 years old at that time when he collaborated with his dad to create the supernatural comic.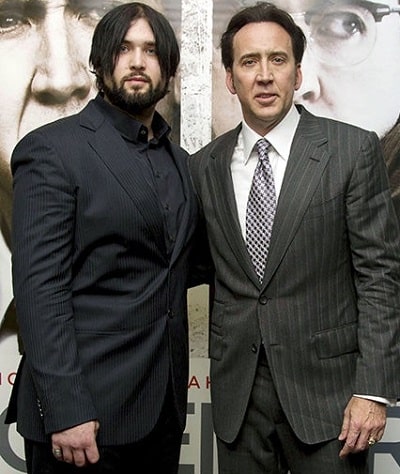 Is a Multi-Talented Person
We now know that Weston is an actor, musician, and co-author but there's still a lot to know about him. Yes, he is a man of wonder and has several other special talents. He can speak five different languages consisting of Greek, Russian, German, Italian, and English. In addition to that, he is also very talented in martial arts and also possesses great skills in sword fighting. He truly is a complete package of different kinds of talents.
Social Media Presence
When it comes to social media presence, Weston Coppola Cage is present on every trending sites whether it be Facebook, Instagram, or Twitter. He has accounts on every platforms and houses 10.8K followers on Instagram, over 3000 followers on Twitter, and nearly 11,000 likes on his Facebook page. He frequently keeps updating about his daily doings on his accounts.
Parents' Net Worth
Weston comes from a very wealthy former couple who are worth millions following their immersive success in the film industry. His father, Nicolas, holds a thrilling net worth of $25 million from his career as an actor and filmmaker. In the same way, Christina, his mother is the owner of $5 million fortune which she accumulated as a successful actress.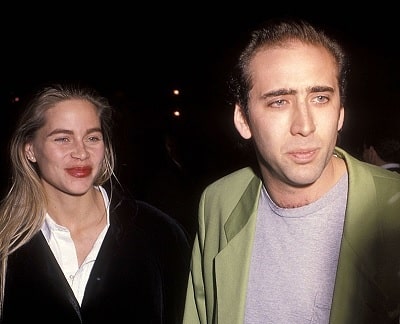 Relationship of Parents
Weston Coppola Cage's parents Nicolas Cage and Christina Fulton dated for some years around 80s and 90s. The two Hollywood stars surely took their relationship at a certain height but didn't get the chance to walk down the aisle they split soon after their son, Weston was born. The couple broke up and their son's custody was granted to Fulton with Cage paying the child support money time to time.
Despite their relationship didn't have a happy ending, they never failed as parents to raise their son properly.
Check out Glamour Path for more latest information about other celebrities' children.
-->