Van Lathan - Former TMZ Reporter Who Shockingly Got Fired
Published Mon Sep 20 2021 By Kri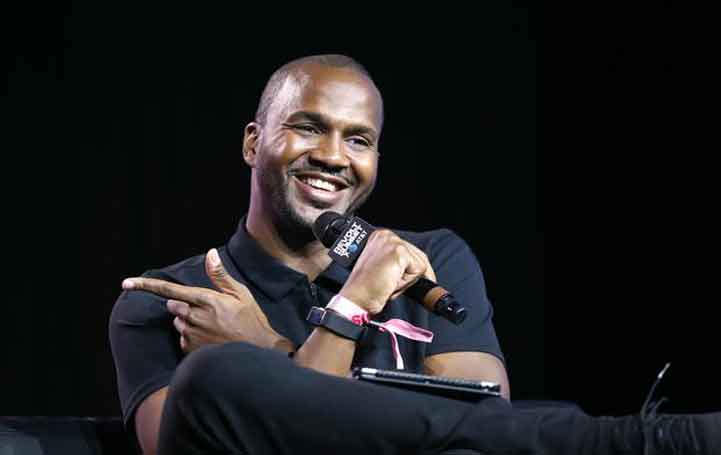 Van Lanthan is a former senior producer and journalist of TMZ, a tabloid journalism online newspaper. He became popular on media when he had a noisy argument with a popular American rapper Kayne West.
He was also a podcast host of "Van Lanthan's The Red Pill" from 2018 and throughout 2019. He has also produced Oscar-winning short film "Two Distant Stranger (2020)".
Early Life
Lanthan was born on 16 April 1980 in Baton, Rouge, Louisiana, USA. He was born to his father Terry and mother Christal Ellis. He grew up together with his younger sister, Ebony Rage Lanthan. He majored in Political Science and Creative Writing.
Lanthan since his childhood was a kid with an outspoken personality. He always used to voice out his opinions and was very confident in everything he spoke. His mother during his childhood wanted him to be whoever he wanted but his father wanted him to make a name for himself and be somebody.
Net Worth
The journalist Van Lanthan has an estimated net worth of $2 million as of 2021. He was able to rack up all his income and earnings primarily through his successful career as a journalist. His net worth includes all his assets and wealth.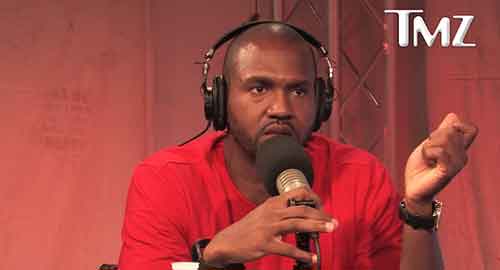 In addition to that, he also has an estimated annual salary of $80,000. More earnings came his way when he started hosting his own podcast. He self-monetizes all his wealth.
Kanye West Controversy
In 2018, when Kanye attended the TMZ headquarter to be interviewed he talked about how living under slavery after 400 years was a choice made by African-Americans.
Van on the other side found the comment of Kanye on slavery very offensive and voiced out his opinion. He commented on Kanye saying that he wasn't thinking anything and pointed it out as an absence of thought.
West later apologized to Van for hurting him through his words in response Van told him to be responsible for his words as his voice is too big. With the offensive comment from Kanye Van quoted:
"I feel sad. I lost a hero."
Fired From TMZ
Lanthan, a former TMZ personality was fired from his post as he had an argument and confrontation with his fellow host Michael Babcock. He took Babcock into the newsroom and threatened him that he'll have consequences if he ever embarrass Van as he did.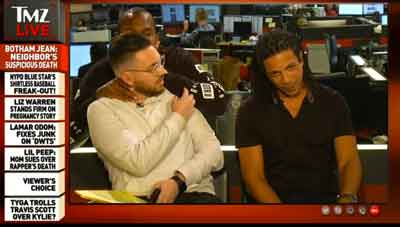 It was an on-air disaster that was removed by TMZ as they wanted to avoid any issues regarding it. Following that Van was fired from TMZ.
Relationship Status
Van Lanthan keeps everything public about his life as yet to reveal about his romantic life. He has not been involved in any romantic relationship with anybody that we know of.
Lanthan has been working hard as a journalist and is currently career-focused. Due to this, he has yet to be involved in a romantic relationship.
For more keep visiting Glamour Path!
-->