Facts About Úrsula Corberó - Spanish Actress Known as "Tokio" From Money Heist
Published Wed Dec 18 2019 By DGM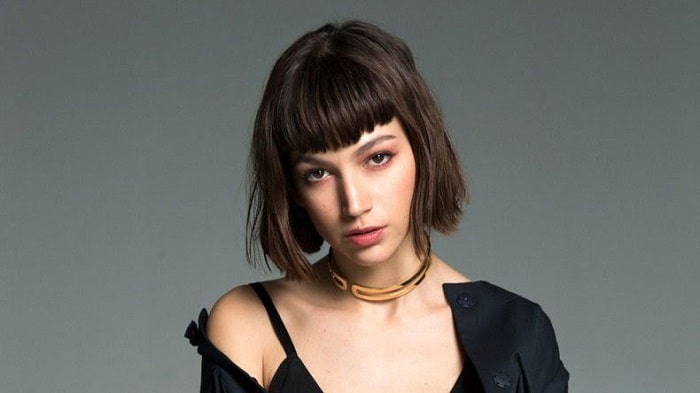 Úrsula Corberó Delgado is a famous Spanish actress appearing in television shows and films. She is best remembered for her work in the Spanish television series 'Física o Química', and 'Isabel'. She is also the character Tokio in the popular drama series 'Money Heist'.
Delgado was born on the 11th of August, 1989, in Barcelona of Spain. Here are some facts about her:
What's her Net Worth?
Ursula Corbero holds a whopping net worth of $3 million which she managed to accumulate from her successful career as an actress. Her remarkable work in the hit TV dramas are behind her massive fortune.
Partner - Chino Darin
The 30 years old actress has been dating another fellow actor, Chino Darin. Chino is an Argentine actor whom she met back in 2016 when they got to work together in the drama 'La embajada'. The two started dating when they were working in the drama and are still going strong. Ursula very often features her partner in her social sites where they seem to spend a lot of their time together.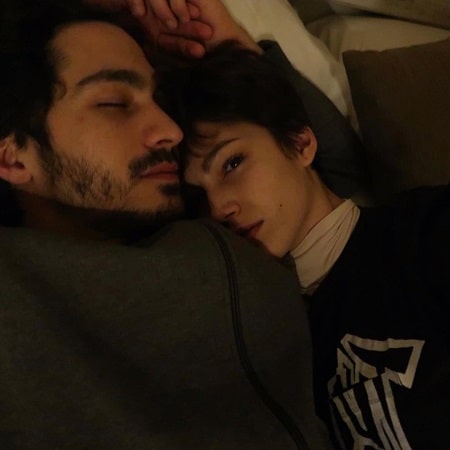 Started Acting at 13
As it is said that the chosen one starts thriving from a very young age, the Barcelona born star also started off her acting career from a very young age. She was just 13 years old when she made up her mind of becoming an actress. She began her career by acting in the drama series 'Ventdelplà' as Sara. The series helped her earn quite a bit of fame and a good start to her filming career. Today, there's barely anyone who doesn't recognize her in Spain and among Netflix viewers.
Won Multiple Awards for 'Física o Química'
We all know that Ursula starred in the hit series 'Física o Química'. She not only won the hearts of her fans by her work but also was able to take some awards with her, thanks to her gorgeous performance. Her role in 'Physics or Chemistry' (translating in Spanish) was so mind-blowing that she ended up winning the Top Glamour Award and the Kapital Award for best actress.
Considers Herself a Feminist
The 'The Secret Life of Pets' star considers herself a feminist and thinks that women need to balance out things a bit more so that it can be equal for both sexes. In an interview with Mujerhoy, she said that women have been facing inequality for such a long time so it is necessary now to go overboard with feminism. She has not only stood for feminism but also portrayed in her work. The character 'Tokio' she plays in 'Money Heist' is exactly a representation of women empowerment and feminism.
Fashion Influencer
The gorgeous actress Ursula Corbero has been influencing her fans when it comes to fashion and trends. She inspires her fans and followers to wear the trendiest clothing of the generation. From short mini dresses to chunky boots from Fila along with Denim clothes, she has been absolutely setting trends of wearing cool dresses and inspiring others.
Took Inspiration From Natalie Portman
If you thought that the character of Tokio, which we have loved a lot, is totally the idea of directors than you are probably wrong. Ursula has put so much efforts on the character, not only by portraying it but also by adding some different flavor of personality into it.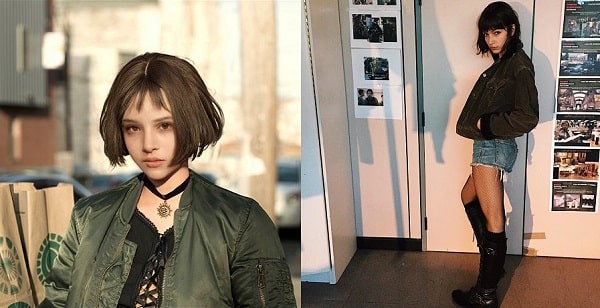 The bold and sexy personality of Tokio which made fans go wow was actually derived from an inspiration form Natalie Portman's hit movie 'Léon: The Professional'. Corbero took huge inspiration from Mathilda, Natalie's bold character in the movie. The short hair cut along with choker outfits are also the inspiration from the movie which Ursula brought into her own creativity.
Obsessed With Animals
Corbero is an animal lover and has deep love for every living creature. She adores every animal she finds and starts recording them immediately. She has featured animals like dog, mouse, and baby monkey on her Instagram account with very sweet captions. The videos and pictures also show the animals being treated and loved very well.
Parents & Sibling
The 'House of Paper' or 'La casa de papel' (in Spanish) star was born to father Pedro Corbero and Esther Delgado. She isn't the only child of her parents as she has a sister named Monica Corbero Delgado.
Social Media Presence
Talking about the social media presence, Ursula Corbero is present on trending platforms; Instagram and Twitter. Her accounts go by the name @ursulolita on both platforms and have 11.5 m followers on Instagram whereas 727.8k followers on Twitter.
Follow Glamour Path for more latest and updated information about other celebrities.
-->