Unraveling the Threads: Cleo Kinnaman Shares the Reasons Behind Her Split from Joel Kinnaman
Published Tue Jul 11 2023 By prazu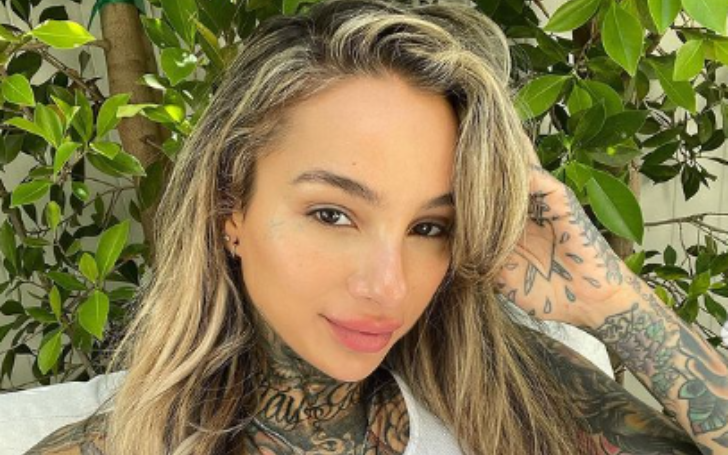 Cleo Kinnaman is a popular tattoo artist known for making black and gray pictures. She is also recognized as the former wife of actor Joel Kinnaman. The 6'2'' tall artist has tattoos of various famous figures and celebrities, such as Kurt Cobain, Salvador Dali, and Al Capone.
In this article, learn in detail about Kinnaman's personal and professional life.
Cleo Kinnaman Early Life
Cleo Wattenstrom aka Cleo Kinnaman was born on June 12, 1992, in Belgium. Her parents have Swedish and Ethiopian backgrounds, and she lovingly calls her mother "Kicki." Cleo and her mother traveled to different places before finally settling in Stockholm, Sweden, where Cleo spent most of her childhood. During their travels, Cleo was exposed to various cultures and art forms.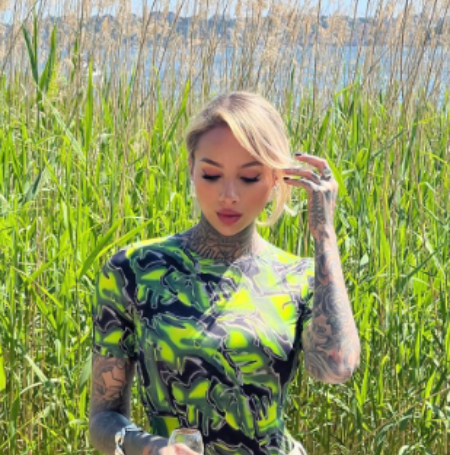 At the age of 14, Kinnaman moved to Stockholm and decided to leave high school to pursue her passion for tattoo design. She found that her talent for drawing made it easier for her to learn the tattooing process. Instead of continuing her education in a traditional school setting, Cleo chose to seek mentorship from an experienced tattoo artist.
While pursuing her tattooing career, Cleo also started working to support herself and live independently. She began her journey as an apprentice in a tattoo studio, which was a perfect environment for aspiring artists. Today, Kinnaman specializes in creating tattoos using black and gray ink, with her style heavily influenced by black-and-white films and imagery.
Cleo Kinnaman Was Married to Joel Kinnaman
Cleo Kinnaman prefers to keep her love life private. However, some details about her relationship with her ex-husband are known. Joel Kinnaman, a famous Swedish-American actor, and Cleo first met in December 2014. They immediately started dating and eventually decided to live together.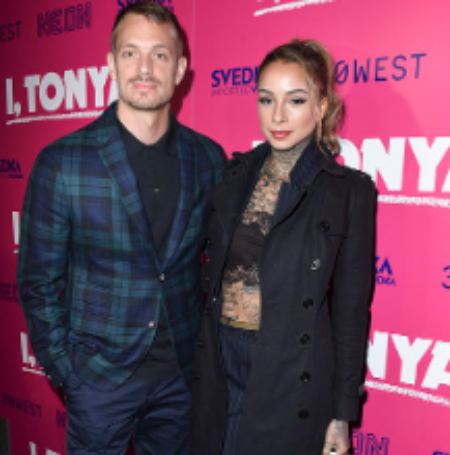 The pair kept their relationship hidden from the public because they didn't want any complications. However, when Joel was promoting the movie Suicide Squad, the truth came out. In 2016, during an interview with Aisha Tyler, she referred to Cleo as his girlfriend, but Joel corrected her by saying, "You mean my wife."
The lovebirds got married in a simple ceremony in February 2016 at a place called the "Same Day Marriage" location on San Vicente Boulevard in California. The ceremony itself cost $435 and was attended by their close friends and family.
Despite Joel's involvement with actress Olivia Munn, which they shared on social media during their travels, Cleo seemed to be okay with it. However, their relationship eventually didn't work out, leading to their divorce in 2018. The specific reasons for their divorce remain unknown, but they have managed to remain close friends.
Cleo Kinnaman Reveals the Real Reasons for Her Separation with Joel Kinnaman
In 2018, Cleo Kinnaman and her husband, Joel Kinnaman, decided to separate after being married for two years. It is believed that the reason for their split was Cleo coming out as bisexual. After the separation, Cleo became a part of the LGBT Community and there were rumors about her dating Lauren Abedini.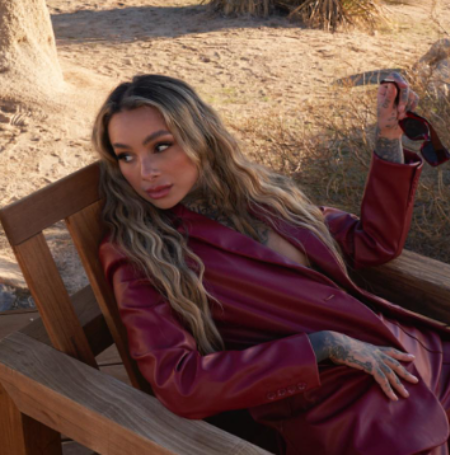 Despite the breakup, Cleo and Joel have remained on good terms. They continue to maintain a friendship and have even worked together on projects like the Netflix series Bright. They have been seen attending events together, such as UFC fights and award ceremonies like the Emmy Awards.
In 2018, The pair appeared together on the red carpet for the world premiere of Netflix's Altered Carbon Season 1 in Los Angeles, California, USA. On Joel's birthday, November 26, 2018, Cleo shared a series of pictures on social media with the caption, "JOEL!!!!! HAPPY BIRTHDAY!!!!!!!!". It is clear from their social media posts that they have a strong friendship.
Is Cleo Kinnaman Currently in a Relationship?
In 2019, Cleo Kinnaman was romantically linked with popular YouTuber Amber Whittington. There were even photos of the couple kissing in public. However, it is currently unknown whether she is dating someone or not. Cleo tends to keep her personal life private and rarely shares pictures on Instagram that hint at her love life. She prefers to avoid discussing her relationships in the media.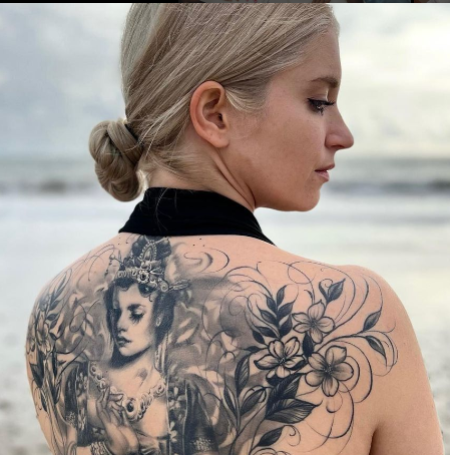 Additionally, Cleo has been seen hanging out with well-known lesbian celebrities Rose Garcia and Whitney Mixter. On the other hand, Joel Kinnaman, her former husband is currently in a relationship with model Kelly Gale, who is based in Gothenburg.
Joel and Kelly started dating in early 2019. They are quite open about their relationship and frequently share affectionate photos of each other on Instagram.
How Wealthy is Cleo Kinnaman?
Cloe Kinnaman has a net worth of approximately $2 million, which she earned through her career as a tattoo artist and model. She decided to follow her passion for tattooing at the young age of 14 and left high school.
Kinnaman has participated in many tattoo conventions worldwide and is known for her expertise in black and grey tattoo designs. She has also created tattoos of famous celebrities such as Marilyn Monroe, Salvador Dali, and others.
Stay connected in Glamour Path for more celebrity updates.
-->