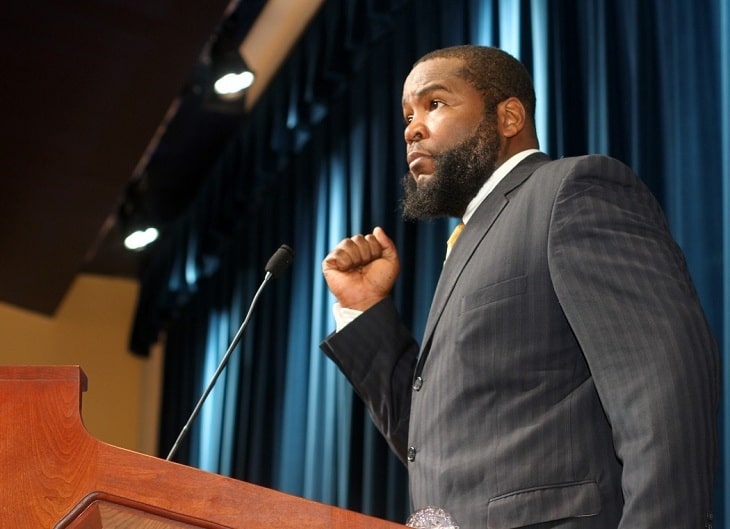 Dr. Umar Johnson is an American author, activist, and speaker that has been consistently working on to help the uplifting of Black American natives. He has conducted a fundraising campaign to raise fund for building an FDMG school for African American children.
Dr. Johnson who was born in North Central Philadelphia, Pennsylvania, United States has also written two books that describes the racial discrimination and the efforts to eradicate it. Here is everything that you get to know from Umar's Instagram account:
Social Activist
The father of two is also an active social activist and has done everything possible that the world treats both white and African Americans in the same way.
He conducts different functions where he without hesitation makes his statement open about the way to approach people. He has been spreading pubic message to the world that everyone is equal and should be treated in the same way.
The Instagram and Twitter account of Umar is full with pamphlets of him going to different parts of the states to continue his awareness and social activities.
Motivational Speaker
First of all, if you follow the 45 years old (as of July 2019) doctor on Instagram, you'll surely know that he is a great motivational speaker. He gives speech on different topics based on racial discrimination that black Americans go through.
Furthermore, speaks about the injustice and trouble that they go through just because they belong to black ethnicity.
Through speaking, Umar spreads awareness that no black citizen should ever be differentiated because of their color. He states that every African-American should fight back against racists and bullying.
He preaches that everyone should get equal rights and shouldn't let their feelings suppressed by white people. Hence, we get to know that he is against discrimination and injustice that prevails in the modern society.
Author
As we mentioned earlier, Dr. Umar is also a talented author and possesses the ability to deliver his message through writing. We already know his motive is to teach people not to discriminate each other on the basis of looks.
So, his books are also based on the same thing. His books are written especially for black kids who often face bullying and feel excluded from the society.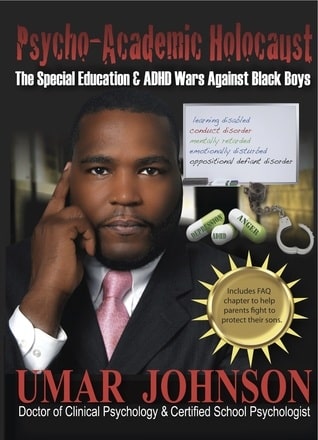 Umar wrote a book in 2012 "Psycho-Academic Holocaust: The Special Education and ADHD Wars Against Black Boys" which describes the struggle and fight that black boys go through.
The book was able to spread what he wanted the world to know. And he also wrote another book "Dismantling the Matrix: Serenity for the Surveilled Vol:1. which was another success to his writing career.
Fundraising Campaign
The self-proclaimed "Prince of Pan-Africanism" has a huge dream of building a FDMG school for black raced children where they will not face any type of discrimination and will get quality education.
For this, he has conducted a fundraising campaign for a few years now and has been able to amass over $700,000 from the donation that people give.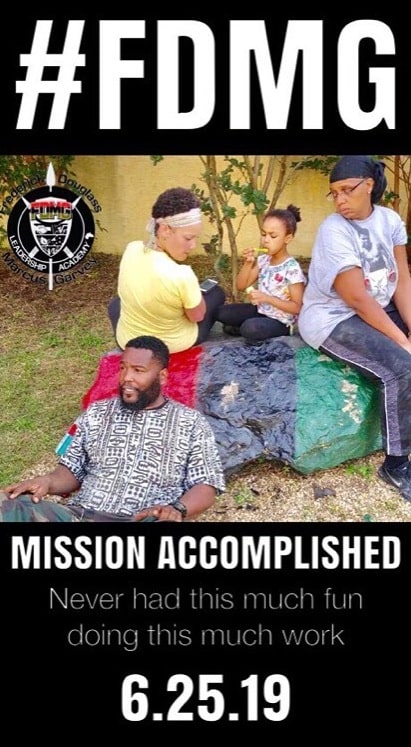 Despite collecting such huge amount, Johnson has not been able to build the school till now due to which critics have started calling him a fraud.
But he clearly denies the allegation and states that he wants to build the academy will all his heart but has not got any suitable property to buy for his motive to be fulfilled. He is surely doing a great deed and we wish for his success!
Visit Glamour Path for more Celebrities Information.
-->