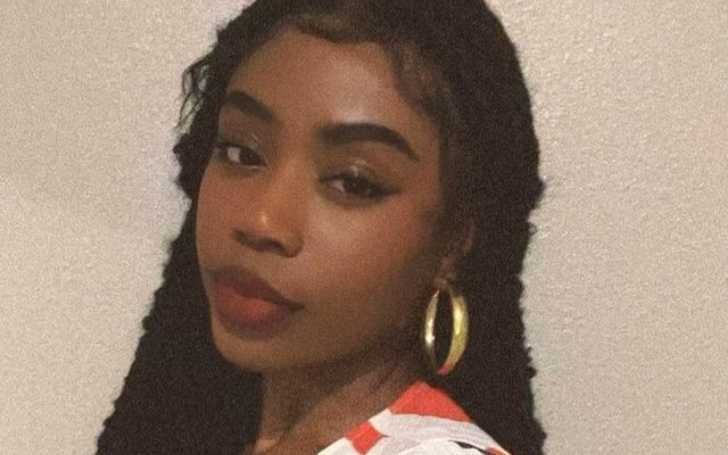 Uche Mba is a fitness coach and model from Nigeria, as well as a cuisine expert and public speaker. She is also a business owner since she has a fitness website, UchembaFit, a food website, CookingWithUche, and a cosmetics brand.
On Instagram, she is renowned for posting glamour photographs, fitness suggestions, training videos, and even diet plans. As an Instagram fitness model, she is rapidly establishing herself as a household brand thanks to her stunning features and genuinely incredible form.
Early Life
On March 29, 1997, Uche Mba was born. She was born under the sign of Aries, and she is a citizen of Nigeria. She is a native of the Igbo-speaking region of the nation. She was born in Nigeria, later migrated to America, and now sometimes makes New York and New Jersey her home. She has frequently declared that she is a Christian and that she believes in God. She is quite outspoken about her faith.
In keeping that aspect of her life off, Uche appears to be quite private about her family. However, she also disclosed that she was born and raised in Nigeria and that her grandmother, who ran a nearby restaurant, taught her how to prepare African meals. The fitness specialist enrolled in a nursing study after finishing elementary and high school.
Surgery or Workout?
When she posted old photos online, several people attacked her because of her physique and claimed she had plastic surgery. The stunning Nigerian model has categorically refuted all allegations of cosmetic surgery. She defended herself by saying it was all normal. She said that in her capacity as a wellness coach, she achieved her physical goals by exercising regularly while squatting low and never had any medical procedures. She says she worked hard and ate right to have the body of her dreams. Uche Mba claimed that joining a fitness program was the best move she had made and that it helped her realize her actual physical and mental capabilities. She showed exemplary self-control in her early years, which has helped her in her current activities. She was able to change from having a slender woman physique to having a muscular one.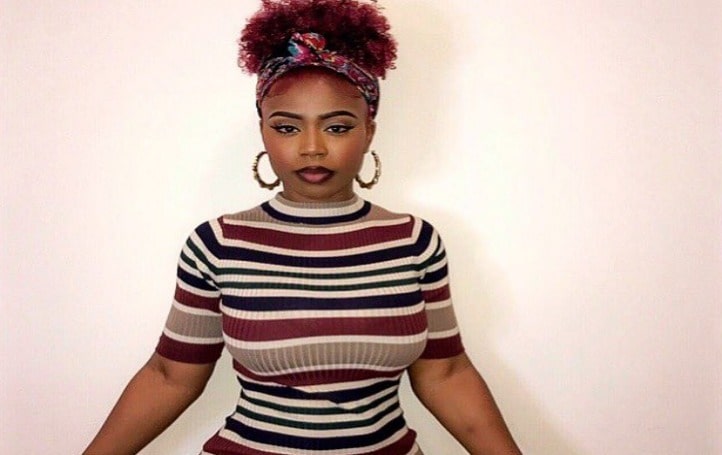 Many women think that getting a good-looking, appealing shape requires body surgery, but Uche Mba, an Igbo girl, has shown that with consistent exercise, anyone can get an alluring figure. She responded to the trolls as; "Okay I'm done deleting shit. Everyone is entitled to their opinions, but I'm no longer gonna feed into the negative opinions and let them affect the people I'm actually trying to motivate. My results didn't happen overnight, a lot of hard work, patience, habit change, and change in nutrition went into this and I am now comfortable in my own skin and more than proud of my results. If you're struggling like I was trying to gain weight, don't give up, and don't look for the easy way out. Good things take time"
Business Ventures
This diva has a number of businesses including a fitness website called uchembafit, a cooking page called cookingwithuche, and a clothing, contouring, and cosmetics line. No matter how difficult it has been for them to control their weight gain, Uchemba Fit was made for both men and women who are battling it.
The best feature about UchembaFit is that the owner struggled with gaining weight as well. She has developed strategies based primarily on the various techniques she has individually employed, and she has experienced notable and quick outcomes. Through her workout programs and website, she aims to keep her clients in shape and maintain their fashionable good looks.
Career
The model admitted that she formerly studied nursing and even published a photo of herself wearing a nursing uniform. Given the timing, one may assume that she has finished her training and is now a nurse. The fact that she is continuing to pursue nursing as a career in addition to modeling says a lot about her work ethic. Uche, who is currently a student and making moves on social media with her bodacious body, started modeling in 2015 after receiving a lot of support from her friends.
She says about her online fame: "As a budding model, I feel grateful for every opportunity and experience, for it helps my growth, not only as a model but as a lady." She has had a significant impact as a supermodel since becoming a social media sensation at a young age, participating in fashion shoots all over the world and featuring in multiple high publications.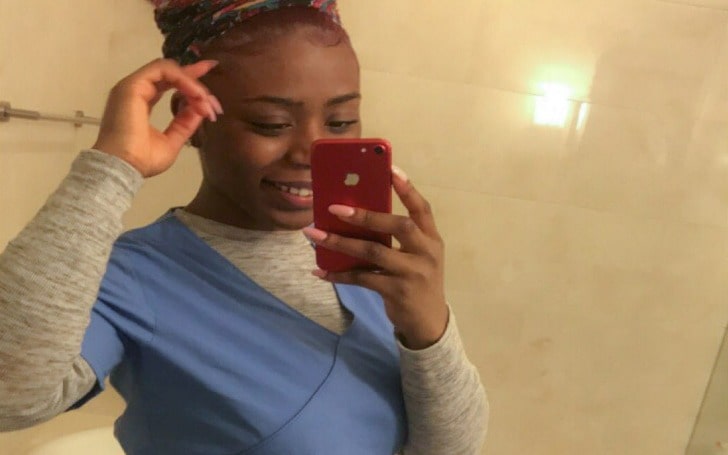 Uche caught the eye of an American public relations firm with her Instagram images before she started working for them. She had always loved posing for the camera as a child and had always wished she could be a top model. On the other side, she was inspired to follow her interest by her family and friends. She is an extremely accomplished woman with many different skills. In addition to being a model and a nurse, she is also a chef. She regularly hosts coaching sessions for her followers and has a page devoted to showcasing her delectable dishes.
Net Worth
Uche Mba is one of Nigeria's wealthiest models and she ranks high on the list of well-known models. She is a well-known fitness figure with a net worth of more than $1 million.
Her fan base is rapidly expanding, as a result, her earnings are likely to rise. She made a lot of money from her nursing job and many business activities as well.
Relationship Status
Uche Mba, like other celebrities, strives to keep her personal and romantic life private. Audiences are indeed interested in learning further about her relationship. The astonishing reality is that she is still single in 2022 and must be concentrating on her profession. As per her previous relationship, She has not been previously engaged.
A 'Lagos honorable' who messaged the model about flying her out of the United States to Nigeria for 'Obvious reasons' was called out on social media by the model in disgust.
Social Media
Uche Mba is also one of Nigeria's most prominent online media personalities. She is also a powerful orator with a large number of followers on the internet. She has over 1.5 million Instagram followers on her account under the username of @uchemba_. She started her Instagram account in 2016 and has since become a well-known influencer. She also uses her social space to share fitness routines and equipment with her fans.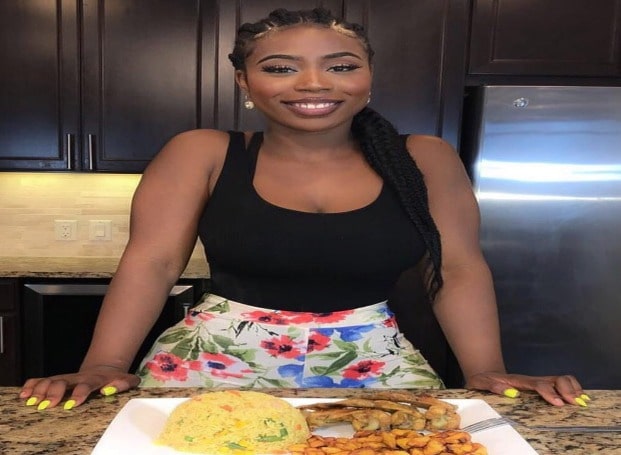 She has a food-related page called CookingWithUche and uses her website to produce innovative meal content. She is also active on other social media platforms such as Twitter and Reddit where her followers exchange stuff created for the celebrity.
Body Measurements
One striking feature of the fantastic Instagram model is her voluptuous appearance, which sets her apart from other models. She has a wonderful figure and is elegant, glamorous, and lovely. Uche stands 5 feet 4 inches tall and weighs 65 kilograms. She is super healthy and has an athletic body shape.
Her hair and eyes are both black, and she has brown hair. With a 36-inch hip, a 20-inch midsection, and a 37-inch chest, she has an outstanding body. Uche's shoe size is 8 (US), and she wears a size 8 dress (US).
Keep following our page Glamour Path for the latest updates on your idol.
-->