Tyrese Gibson's $10 Million Net Worth - In 2017 He Claimed Bankruptcy
Published Wed Dec 25 2019 By Akki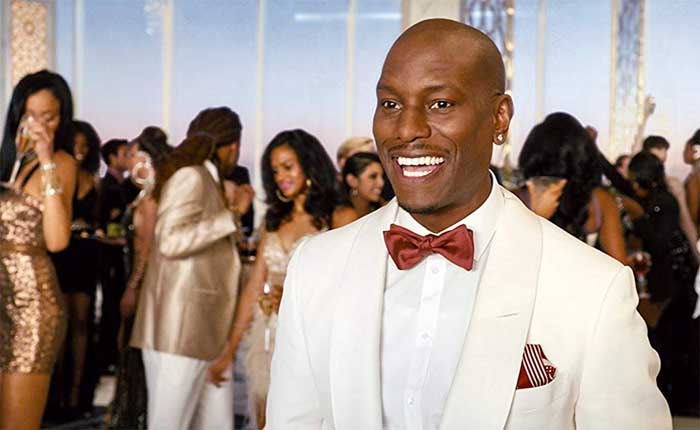 Tyrese Gibson is a renown actor and singer, who has a gigantic net worth of $10 million, whereas his wife Samantha Lee Gibson has a bank balance of $1 million. His majority of wealth is gathered from his appearance in TV and movies.
Gibson is widely known for his role in an action movie; Furious 7 (2015), which accumulated a $1.51 billion box office worldwide. He is also very famous for his appeared in hit films like; Transformers (2007) and Death Race (2008).
House in Georgia
Tyrese lives in a massive mansion located in Georgia, United States. The six stories house cover 25,000 square feet land with seven bedrooms and nine and a half bathroom. The home feature a cozy family room, fireplace, recording studio, and a beautiful backyard garden with a swimming pool by aside.
Owns Huge Transformer Toy
Like the phrase 'there is a child in every man', Tyrese Gibson is fond of 'transformer'. Following his passion, he has four big transformer robots in his house. The robots are made of car parts, metal, and steel and look realistic like in the movie. He spends thousands of dollars to collect car pieces to built giant size robots.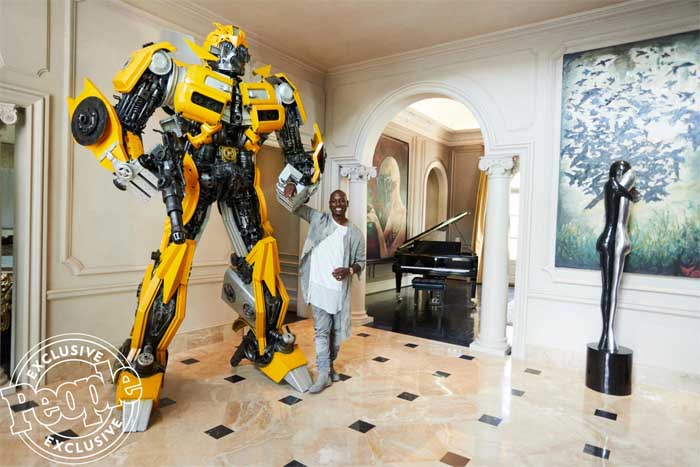 Tyrese has a huge Bumblebee robot in the entrance hall. Similarly, he has mini Optimus Prime on the way to the home office on the first floor. Likewise, he also has a colossal Optimus Prime robot in the backyard by the poolside.
Owns Rolls Royce Phantom
The Baby Boy actor's life is the dream of every common man, just look at the way he spends money over extravagant lifestyle. Talking about rides, he owns the number of expensive cars from luxury automobile companies. His car collection includes white-colored Rolls Royce Phantom, which market price is around $450,000.
Sold Customized Jeep Wrangler for $109k
Tyrese used to own white-colored customized Jeep Wrangler Unlimited Sport. He was a gifted car in 2016 when he co-founded Voltron Motors. The normal price for the jeep is around $30,000 without customization. The car features 325 horsepower a supercharged V6 engine featuring a Fab Fours grill, fender, and bumper.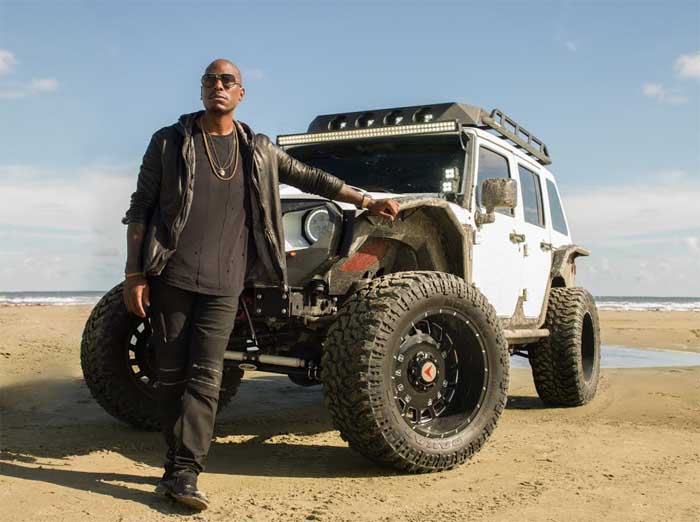 By June 2019, he sold jeep for $109,000, following his resignation from the company. According to the TMZ report, he left the company to explore other ventures for investment.
Claim Broke
In 2017, the actor comes up publicly about financial issues in court documents. Tyrese Gibson claims to be broke and can't afford to pay his ex-wife Norma Gibson's legal fees.
According to his statement, he spends $2k more than his earning revealing $105,000 as his monthly income with expenses of $107,000. His document shows he has an $800,000 bank balance along with $1.7 million as a real estate value.
Stay tuned to Glamour Path for more Celebrities Net Worth.
-->