9 Facts About Tyler Williams - YouTuber Safiya Nygaard's College Sweetheart & Loving Husband
Published Wed Feb 19 2020 By aisha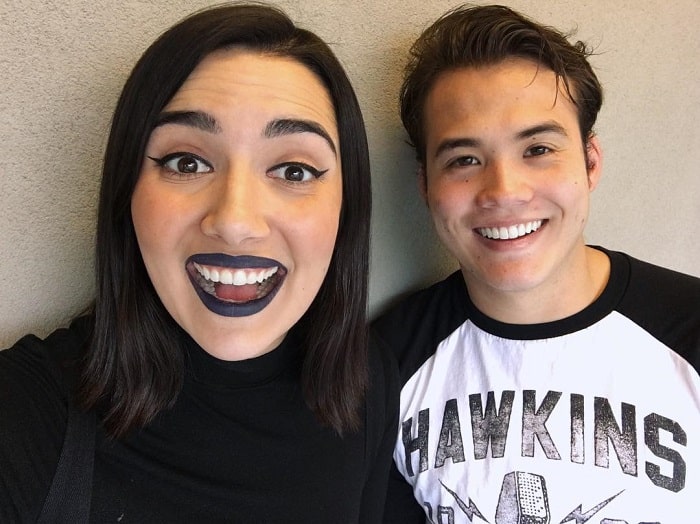 Tyler Williams is a YouTuber who was the CEO and founder of Nextbeat, a digital space that gives vlogging experiences. He also uses to run a series titled 'Try It Yourself' where he made which he never built before.
William is a married man happily married to Safiya Nygaard, an YouTuber. Here are some more interesting facts about Tyler Williams:
What Is Tyler William's Net Worth?
Tyler Williams has an estimated net worth of $1 million from his solo career as a YouTuber.
Education- Alma Mater
In 2012, Williams enrolled in Stanford University and graduated from there with his Bachelor of Arts degree in economics.
Married YouTube Star Safiya Nygaard
Williams got married to his longtime girlfriend, Safiya Nygaard, a YouTuber who used to work as a video producer in Buzzfeed.
The couple met each other during their college when William was Nygaard's senior. Then two years after William's graduation, he met Safiya again in L.A via a mutual friend.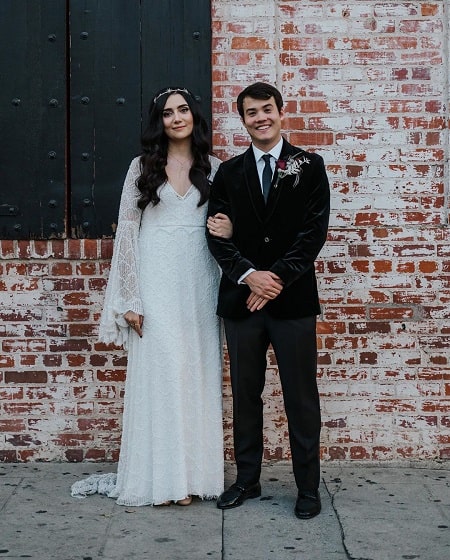 On August 24, 2014, they started their relationship and dated for over four and a half years. Then finally in November 2019, the pair got hitched in-front of close friends and family.
Their Tradition
In one of Nygaard's video titled 'The Boyfriend Tag', she asked William thirty question that was related to their relationship.
In the video, Nygaard asked William the question 'Do We Have Any Tradition?'. Then William without giving any second thought answered 'Yeah, we go to Disneyland every year'. Which proves that the pair is a huge fan of Disneyland.
The couple go to Disneyland when they get free and especially in their anniversaries and Nygaard thinks it's the pair's biggest couple tradition.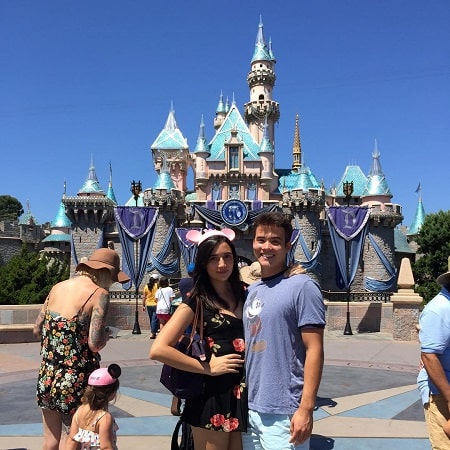 YouTube Channel
Williams runs a YouTube channel under his own name Tyler William where he has posted 25 videos.
He joined YouTube on December 6, 2016, and has gained 1.14 million subscribers on his channel and a total of 57,298,231 views.
Most of the William videos are with his girlfriend Nygaard where he tries different and wired things like swapping clothes for a week, making transparent potato chips, Wearing Crazy 80's hair for 24 hours, and many more.
Owns A Cat
Williams and Nygaard have adopted and taken care of dumpster cats together named Crusty. Nygaard calls Crusty her boyfriend off-screen but in a very platonic sense.
Their cat Crusty has a herpes disease which leads to compromise their immune system, feels cold, and snore at night after sleeping. Despite all the disease, they love their cat very much and in every video they always mention their cat Crusty.
Most Watched Video
Among Williams twenty- five videos, his most-watched video on his channel is 'We Stayed In A Japanese Capsule Hotel' which has over 11 million views.
The video was filmed in June 2019, when the couple went on a trip together but posted it after ten-month on April 10, 2019. In the video, the pair went to Bay Hotel to enjoy the capsule hotel that cost them 35 bucks for one night.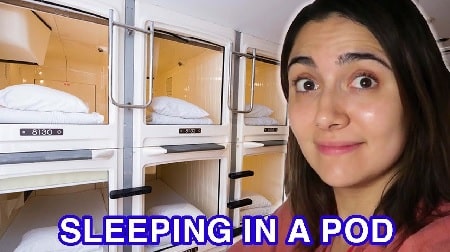 Nygaard also did a quick tour of her capsule where they provided a blanket, TV, and headphone. When Nygaard was enjoying her tour, William was shooting his vlog in the dark because he couldn't figure out how to turn on the switch but later figured it out on his own.
Body Measurement
William stands 5 feet 8 inches tall (172.72 cm) and weighs around 68 kg (150 lbs). He has short black hair and the black eyed handsome man is a huge fan of brush cut and spikes.
Social Media Presence
Tyler is active on Instagram and Twitter both. He has 206k followers on his official Instagram and 75.6K followers on Twitter. He usually posts pictures of his girlfriend Nygaard and his cat Crusty.
Visit Glamour Path for the latest celebrity information.
-->