Tyler Hynes - Canadian Actor From "On the 12th Date of Christmas" | Facts and Photos
Published Tue Jul 16 2019 By DGM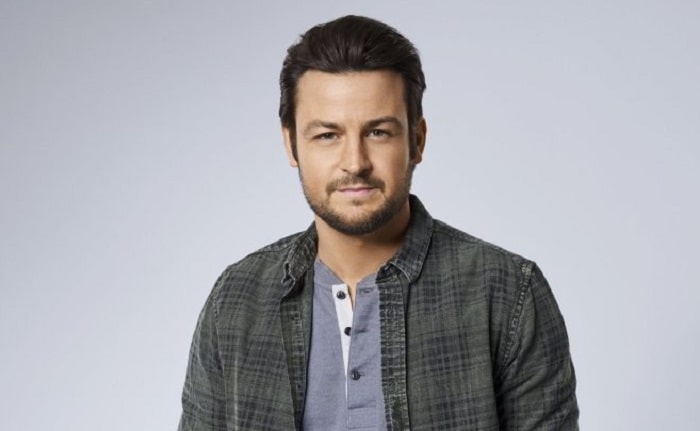 Tyler Hynes is a Canadian actor and director who is mostly known as the 'Zac Malone' in the 2018 movie of Hallmark channel 'Falling For You'. His role in the movie helped him gain a lot of fame and success in his acting career.
Tyler was born on the 6th of May, 1986 in the city of Toronto, Canada. He has developed himself as an established actor and filmmaker.
Here are the 11 facts about Hynes:
Net Worth of $1 Million
The prominent actor Tyler Hynes holds an estimated net worth of $1 Million. He has accumulated such an impressive net worth from his career as a successful actor and movie director.
The movies he has worked in have helped him gain the fortune he holds today.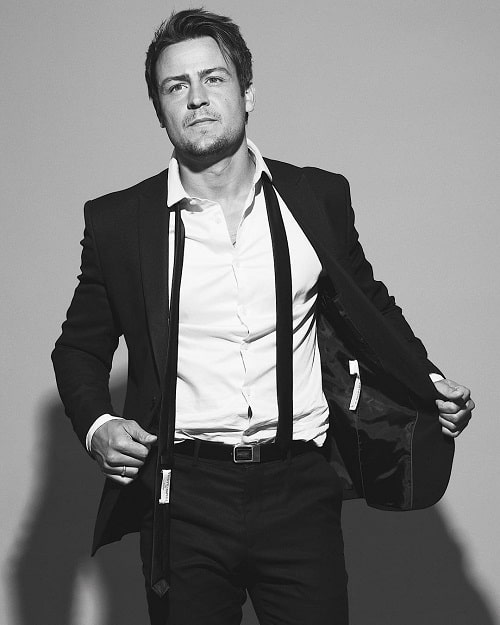 Tyler Lives A Lavish Life
As a rich celebrity, traveling to different places of the world isn't something new because your bank account will take care of the expense, isn't it?
Hynes loves traveling a lot on his bike and even goes on trips and vacations with his friends and families. He likes to travel to wonderful locations in the world. He lives a very lavish life, thanks to the $1 Million net worth of his!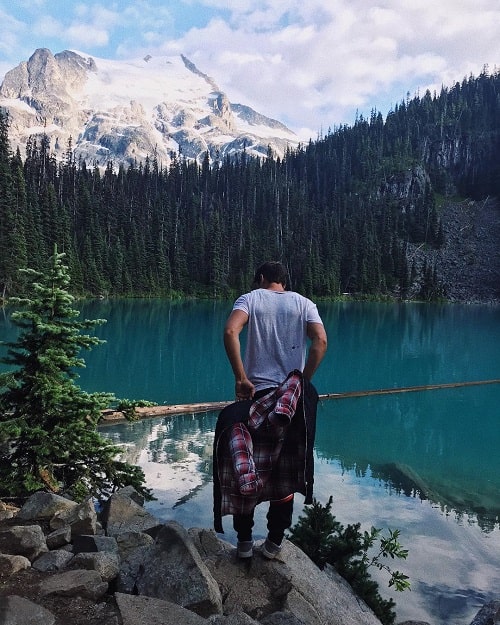 Relationship Status - Girlfriend
Oh Yes! Tyler Hynes is not married yet.
Though Tyler is seen to be portraying the characters of a single guy in most of his movies, it is strange that he's already been taken by someone.
Well, that lady is really lucky to have a man like him. The star hasn't revealed his girlfriend's name till date but he once talked about his girlfriend in an interview about her.
Tyler said his to-be wife insisted him on using his Twitter account as it had so many followers. Well, the future Mrs. Tyler is a mystery till the day he chooses to reveal it.
Mallory Jansen and Tyler Hynes Flirted in an Interview
Yeah! Tyler Hynes and Australian actress Mallory Jansen flirted in the Hallmark Channel Interview which was virtual. After that, there was gossip if they had or still has something going on after they co-starred in the movie "On the 12th Date of Christmas"
Hynes also shows his cute little dog and expired food at the end of the video.
Skateboarder
Did we mention that this handsome person is also a great skateboarder? Yes, he loves skateboards and is pretty awesome at it. You can see in the video below how he does a difficult skill so easily making it look like a lot easier:
Avid Bike Lover
The 33 years old (as of July 2019) actor is a vivid bike lover and has a deep passion for bikes. He is seen with his black Harley Davidson Forty Eight most of the time he travels.
The bike which costs an minimum amount of $11,299 is Tyler's baby and takes care of it very much. Some of his Instagram pictures feature his gorgeous bike and the handsome actor himself.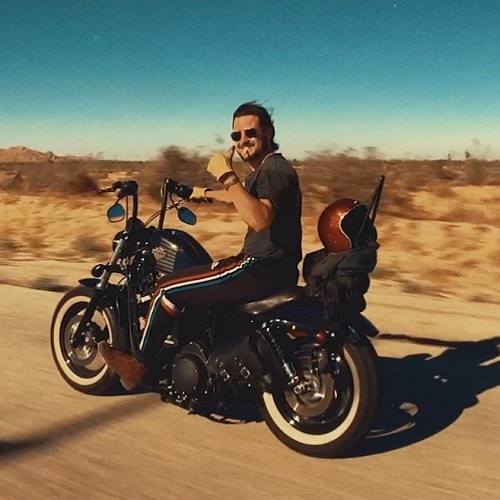 Actor
As Tyler Hynes is famous for his films, his major profession is acting. He started his acting career at a young age of 7 in the movie 'The Mystery Files of Shelby Woo' . He has acted in films like Flip That Romance, The Other Me, Falling For You, and The Last Sign.
The movies that gave a rise in his career are 'Saving Hope' and 'Falling For You' and "On the 12th Date of Christmas".
Social Accounts
The Canadian hunk is on social platforms such as Twitter and Instagram. First of all, he has an account on Instagram with a total of 11.1k followers with over 800 posts. And as for his Twitter account, he has 2,173 followers with 1,000+ tweets. He is equally active on both platforms and shares pictures with his fans in a regular interval. If you are a huge fan of him, you can follow him for sure.
Education - Alma Mater
The eminent director passed his elementary school from Mother Teresa Catholic School in Russell, Canada. After that, he went to St. Francis Xavier High School and North Dundas High School to completed his high school.
Director
The 'Young Star Internet Award' winner is also a sensational movie director. He has directed a total of three short films which got positive review from critics. The movies that he directed are 'Doug', AFK and Firefly. The movies reflect how good of a director he is and we wish to see him in movies directed by himself in the near future.
Body Traits
Tyler Hynes stands at a height of 5 feet 8 inches tall with a strong and muscular body. He has moderately long brownish-black type of hair with fair white complexion. His stunning black eyes and cute smile has made girls fall for him even more.
Visit Glamour Path for more Celebrity information and facts.
-->