Tying the Knot in Style: Grace Helbig's Wedding Affair that Set Social Media on Fire!
Published Fri Jun 30 2023 By prazu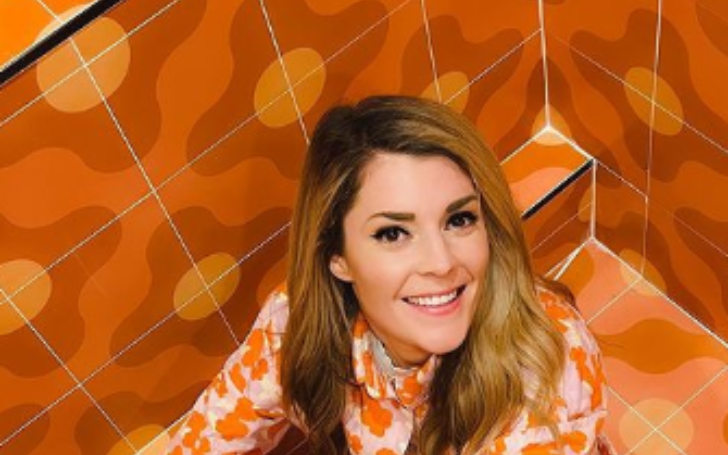 Grace Helbig, 37, is an American comedian, actress, and internet personality known for her funny videos on YouTube. She started as a vlogger and now voices Cindy Bear in the animated series Jellystone! on HBO Max.
Helbig has entertained and inspired millions of viewers throughout her career. In this article, learn in detail about Grace's personal and professional life.
Grace Helbig Early Life
On September 27, 1985, Grace Helbig was born in Woodbury, New Jersey, near Philadelphia. Her parents are John and Theresa, and she has two brothers, John and Tim. She went to Gateway Regional High School in Woodbury Heights, where she excelled in track and pole vaulting, winning medals.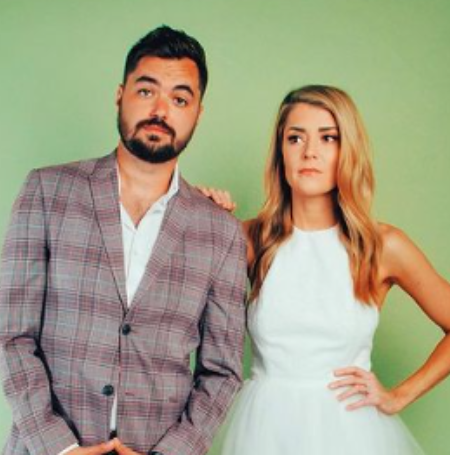 After high school, Helbig attended Ramapo College in Mahwah, New Jersey. She studied digital filmmaking and graduated with top honors (summa cum laude) from the School of Contemporary Arts.
During her time at college, Grace and her best friend, Michelle Akin, formed a sketch comedy group called Baked Goods. She also took improv classes in New York City at the Peoples Improv Theater. In 2005, Grace participated in the Miss New Jersey USA pageant and made it to the semi-finals.
Grace Helbig is Married to Elliott Morgan
Grace Helbig and Elliott Morgan have been together for nine years after meeting in the YouTube community. They had two wonderful years together when Morgan proposed during a romantic date at home. Instead of a traditional wedding, they chose a classic and elegantly tacky Vegas elopement.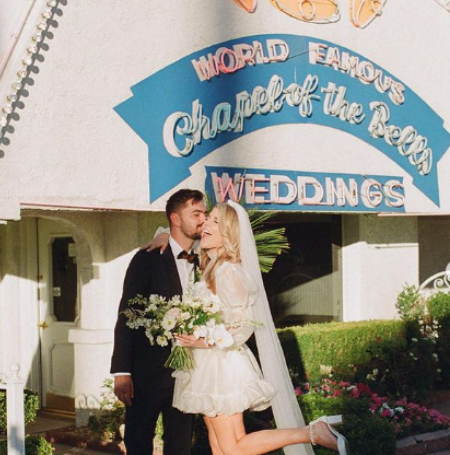 On October 1, 2022, the couple and their guests gathered at the famous Chapel of the Bells. Helbig looked stunning in a dress she ordered impulsively from Odylyne The Ceremony, and her friend Val Harvey gave her a modern '60s cat-eye makeup look and elegant fembot-like hair. Elliott looked dashing in a navy blue tuxedo with a Vegas-inspired faux feather bowtie and cuff links featuring their dog's image.
After the ceremony, everyone got into a limo, and enjoyed Champagne, chips, and took pictures against the bright lights of the strip. Later, they returned to the hotel, where they cut into a Funfetti wedding cake from Caked Bakery and then had a delicious steak dinner.
The rest of the night was spent playing Fortune Cup in the casino, a game they fell in love with during their first trip to Vegas before officially dating. It was a sweet and hilarious way to end their wedding day, surrounded by their friends having fun.
Grace Helbig's Impressive Net Worth
For more than ten years, Grace Helbig has been making her mark in the entertainment industry, and her financial achievements are a testament to her talent and dedication. Through her TV shows, books, podcasts, tours, and YouTube channels, she has accumulated an estimated net worth of approximately $6 million.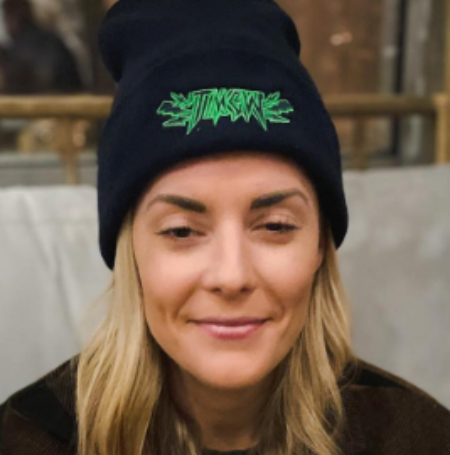 Helbig has been nominated for multiple awards throughout her career. In 2014, she had a big year by winning the Streamy Award for personality of the year. Grace continued her success in 2015 by winning the same award again and also received a Webby award. She is also active on Instagram and has around 1.3 million followers.
How is Grace Helbig's Professional Life?
Grace Helbig has had a diverse and successful career in the entertainment industry. She first gained prominence through her YouTube channel, DailyGrace, which she created in 2008. Her comedic sketches, vlogs, and commentary on various topics quickly attracted a large following, and she became one of the most popular content creators on the platform.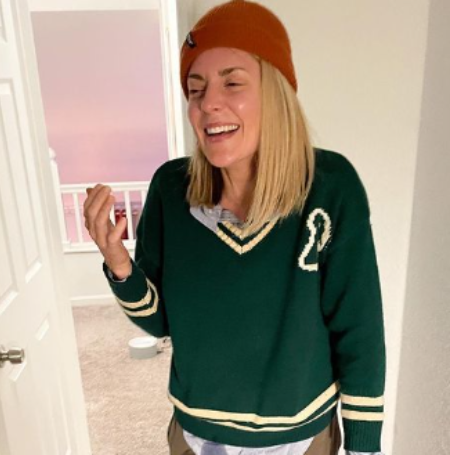 Building upon her YouTube success, Helbig e ventured into other forms of media. In 2014, she co-produced and starred in the web series Camp Takota alongside fellow YouTubers Hannah Hart and Mamrie Hart. The film received positive reviews from fans and further established Grace's presence outside of YouTube.
In the same year, Grace authored her first book, Grace's Guide: The Art of Pretending to Be a Grown-Up, which became a New York Times Best Seller. The book offered humorous and relatable advice on navigating adulthood, showcasing Grace's unique voice and comedic talent.
Helbig also made strides in the television industry. She hosted her talk show on the E! Network called The Grace Helbig Show in 2015. The show featured interviews with celebrities and showcased Grace's comedic skills in a late-night format.
Throughout her career, Grace has collaborated with various brands and companies, including hosting events and appearing in commercials. In addition to her career achievements, Helbig is known for her strong connection with her audience. She engages with her fans, affectionately referred to as "The Nation," and has created a sense of community through her content.
Stay tuned in Glamour Path for more celebrity articles.
-->