Tucker Dee Chapman - Duane The "Dog" Chapman's Son Who Snitched On Him
Published Fri Apr 03 2020 By aisha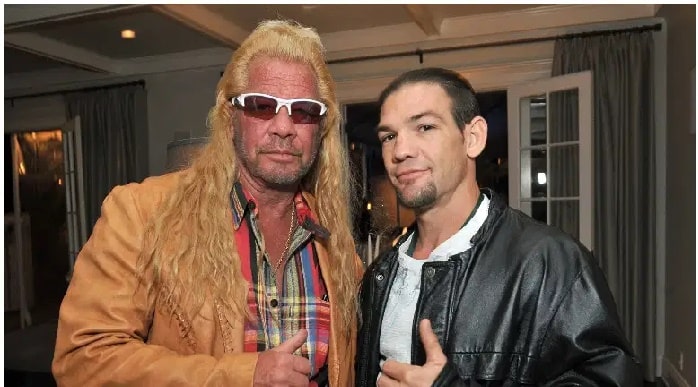 Tucker Dee Chapman is one of the eleven biological sons of Duane Lee "Dog" Chapman Sr. with his third wife Lyssa Rae Brittain.
Chapman was born on September 8, 1983, in Denver, Colorado. Let's find some more facts about Tucker Dee Chapman:
What Is His Net Worth?
Chapman has an estimated net worth of $100 thousand from appearing in his father's reality shows. Though, the father and son duo don't make a perfect team together, their union is always best for the T.R.Ps.
Parents- Duane Chapman & Lyssa Rae Brittain
Chapman was born to Duane Chapman and Lyssa Rae Brittain. The pair met in a bar while Brittain was still in her ongoing first marriage with an Assemblies of God minister. She separated with the church minister as he was infidel and married the bounty hunter.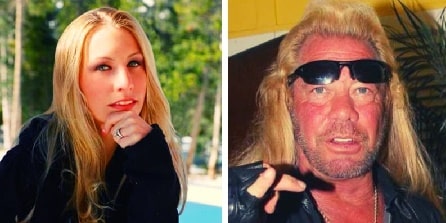 Chapman and Brittain then got married in 1982, in Colorado mountains but their marriage lasted for nine years as they got divorced on November 20, 1991. Chapman also offered $1,000 to Brittain if she would have their child and to which she also agreed.
Has Two Siblings
Tucker has been blessed with two siblings late Barbara Katie Chapman and Lyssa Rae Chapman.
Barbara is the oldest among three siblings as she was born on June 8, 1982. Sadly, she was caught in a traffic accident when she was 24 years old. The accident and injuries later became the reason of her death on May 19, 2006, in Fairbanks, Alaska.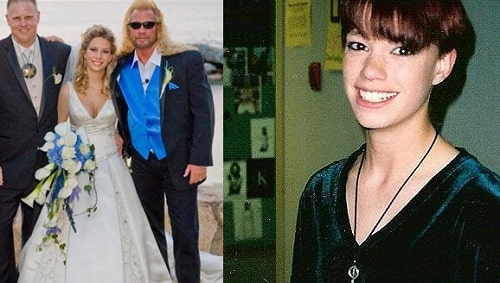 Baby Lyssa is the youngest as she was born on June 10, 1987. She is a businesswoman and former bail bondswoman and bounty hunter. Lyssa was married woman to Brahman "Bo" Galanti in Oahu, Hawaii and has given birth a child. She is now engaged to Leiana Evensen since 2018.
Appeared With His Father In The Series
Chapman also has been seen on his father's show "Dog the Bounty Hunter" in 2007 at the episode Year of the Dog and E! True Hollywood Story" in 2010.
Sentenced To Prison
Baby Lyssa said, she along with her siblings grew up in a very rough conditions and the environment and had to deal with sexual abuse, assaults, and substance abuse plaguing the family.
So, we can guess how Tucker' childhood was, and many sources also claimed their parents being drug addicts and alcoholics. So Tucker also got into the drug business.
At the age of 18, Chapman was arrested for armed robbery and was sentenced to twenty years in prison. Later after showing good behavior in prison, Chapman was released on parole after four years.
Sold His Conversation For $15,000
In October 2007, Tucker and his father Duane's conversation was aired on season 4 of the bounty hunters. The clip reportedly sold by Tucker himself.
In the conversation the father and son were talking about Tucker's girlfriend where Duane was cursing her continuously using the "n" word in the conversation. Tucker's recorded conversation was sold for $15,000, he also outed that he did it, to get revenge over his father.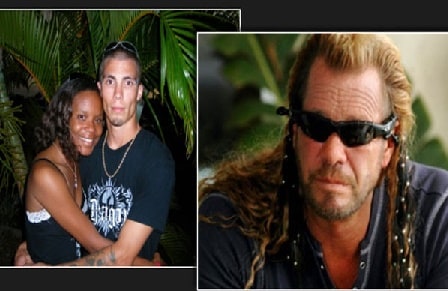 After the tape was released, Duane faced several negative comments and reactions from the public. The tape hampered him both publicly and personally which ultimately got him to lose his show. Later Duane made a public apology for his mistakes as well.
Father Still Loves Him
Despite all the revenge games between father and son, Duane still loves his son Tucker very much as he said after the incident his son didn't talk to him for a long period of time.
He stated in an interview that Tucker's gf was not best for him so as a father, he was just worried and didn't care if she was black at all. Then Duane added in tears that all he wanted was make his son know how much he loves him.
Visit Glamour path for the latest celebrity information.
-->