Trevor Noah and Jordyn Taylor's Love Ended in 2019. Details on Their Affair and Who has Moved On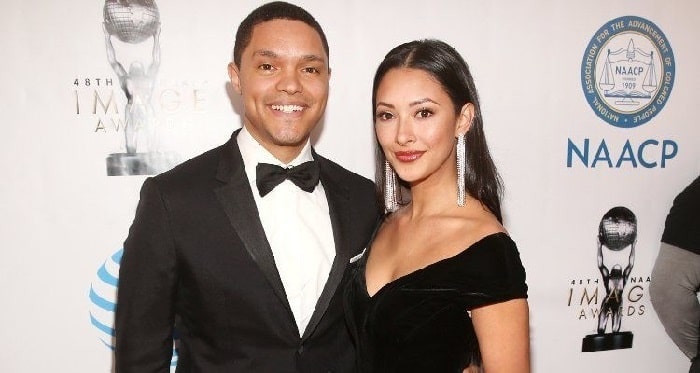 Trevor Noah grabbed the attention of media and audiences when he started dating with popular singer, Jordyn Taylor. The pair were in a relationship since 2015 but unfortunately, they broke up after three years.
Here are some details about Trevor Noah and Jordyn Taylor's relationship how and what happened to their love life.
Dating and Relationship
Noah and Taylor met in a comedy show through a common friend. While Jordyn was going through a hard time due to the sudden demise of her boyfriend, Noah helped her with emotional support.
Trevor held her hand and walked with her side by side during her toughest times. Their love life began in June 2015. From that time they have accompanied each other in everything such as art, adventure, and comedy in their relationship duration.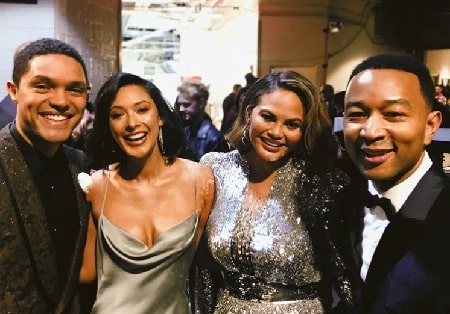 Vacationing Together
Noah and Taylor spent their holiday together in Mexico, Bali, Hawaii, and Costa Rica. With every passing day, it seemed like they were taking a step closer towards their next stage relationship.
Trevor going the extra mile by introducing her to his friends from South Africa, as well as taking her to Mzanzi on two occasions. They post numerous picture in their social media.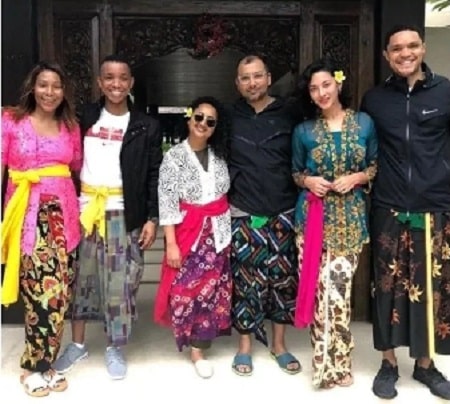 Shifted From California to New York
Taylor was working in California when she met Noah. But after Noah begin hosting the 'Daily Show', that meant he had to move to New York. She had also decided to switch from California to New York to be close to him. It was a difficult move for her but she was supportive of Noah's career she moves to New York as well.
Meeting Trevor Noah's Family
As they were looked at as a committed relationship. Even, Noah took Taylor to his native South Africa to meet his mother, Patricia Nombuyiselo, his brother Andrew and Isaac, and his grandmother, Nomalizo Frances Noah. The couple was deeply in love and happy to meet them together.
Revealed about Break up
Their love story came to end during the summer of 2018 when they decided to part their way. In January 2019, their relationship ended and Trevor was spotted alone at the prestigious MET Gala solo.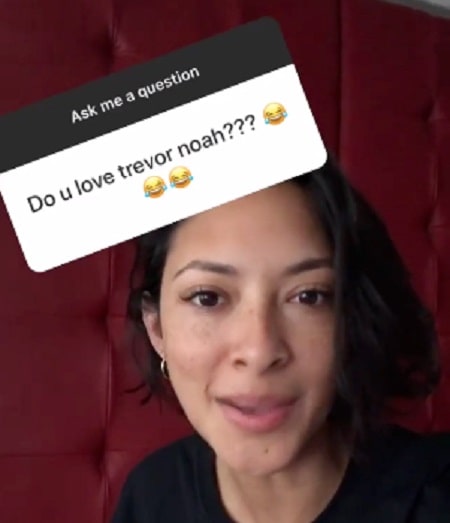 Jordyn revealed in an Instagram Q&A story with fans that she still has strong feelings for him but they are no longer together but they have remained friends since the split because the breakup was friendly.
Current Relationship
Noah is currently in a relationship with an American Actress Minka Kelly, who is well known for her role on some highly-rated shows like Titans, Friday Nights Life, and Just Go with It, and Charlie's Angels.
Kelly is 40 years old where Noah is 4 years smaller but she has well maintained she looks half of her age. The pair have been cozy for a while now.
Due to pandemic, it is said that the couple has been staying at his Manhattan home.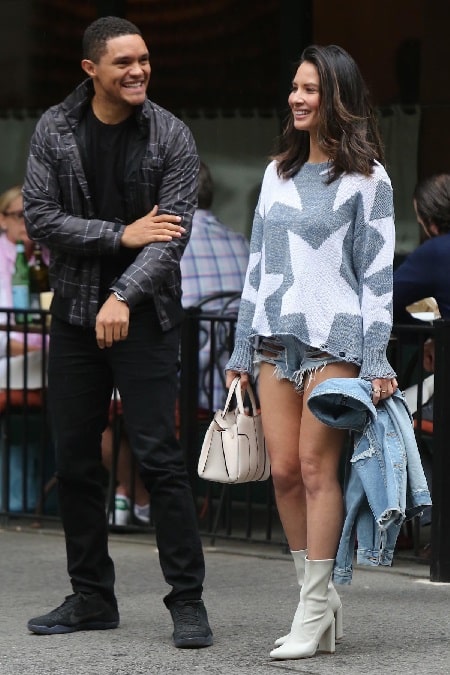 Similarly, Taylor has chosen to stay single, after break up with Noah. She is focused on her work and enjoying her life.
Death of Jordyn Taylor's First Love
Taylor was in love and engaged to high school sweetheart Vin Giuliano. They were dating for 5 years. The lovebird was looking forward to a life together when tragedy struck their life with the news.
Giuliano was killed in an automobile accident, leaving Jordyn devastated. For the 4 years, she mourned the Love of her life, until she met funny man, Trevor Noah. She has also sung various songs for her albums with being inspired by the death of her past partner.
To know more about celebrity relationships visit Glamour Path.
-->