Tracy Morgan's Wealth Journey: A Look at His Net Worth and Success!
Published Mon Aug 07 2023 By prazu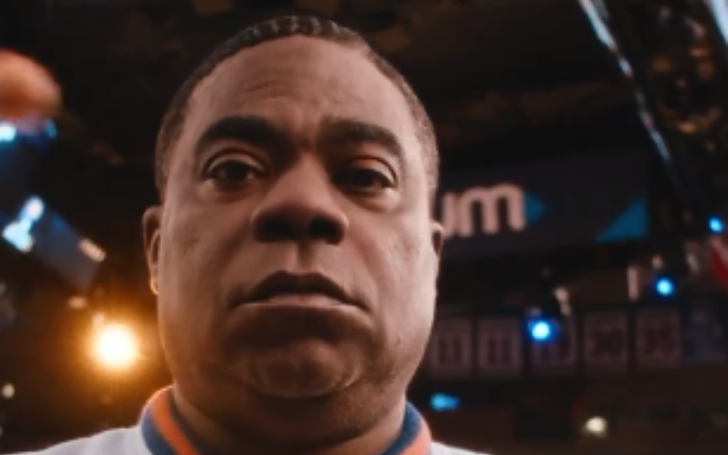 Tracy Morgan is an American comedian and actor. He was part of a TV show called Saturday Night Live from 1996 to 2003 and acted as Tracy Jordan in another show called 30 Rock from 2006 to 2013.
Morgan was nominated for awards for both of these roles. In this article, learn in detail about Tracy's personal and professional life.
How Rich is Tracy Morgan?
Tracy Morgan is an actor, comedian, and writer who has a net worth of around $70 million. He was on Saturday Night Live from 1996 to 2003, and he's famous for playing Tracy Jordan on 30 Rock from 2006 to 2013. This show was made by Tina Fey, who was also on SNL with him. The character he played was kind of like himself and people liked it.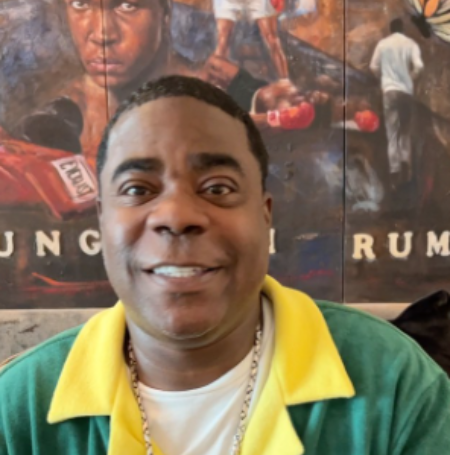 Morgan was also in some movies like "The Longest Yard" (2005), "Cop Out" (2010), and "Death at a Funeral" (2010). He did comedy shows like "Tracy Morgan: Black and Blue" (2011), "Tracy Morgan: Bona Fide" (2014), and "Tracy Morgan: Staying Alive" (2017). Tracy started acting in "The Last O.G." on TBS in 2018 and wrote a book called "I Am the New Black" in 2009.
Tracy Morgan Lavish Lifestyle
Back in 2011, Tracy Morgan spent $2.2 million to buy a house with 4,485 square feet of space in Cresskill, New Jersey. Then, in May 2018, he listed it for $2.25 million and eventually sold it for $1.2 million in March 2019.
In 2015, Morgan bought a huge mansion on two acres of land in Alpine, New Jersey, for $13.9 million. The mansion has 22 rooms and covers 22,000 square feet. Inside, there's a basketball court, bowling alley, movie theater, and some really big fish tanks.
Tracy Morgan Early Life
Tracy Morgan was born in The Bronx, New York, on November 10, 1968. His mom stayed at home, and his dad was a musician who was in the Vietnam War and had problems with drugs. He left Morgan and his family when Tracy was 6.
Morgan had a tough time growing up, got picked on, and went to DeWitt Clinton High School. In 1985, when he was in 10th grade, he found out his dad got sick because of drug use. His dad got worse in 1987, and Tracy left school to care for him.
Tracy's dad passed away that year, and he did some bad things to make money. A close friend of his told him he should try doing comedy. When this friend was killed, Morgan took his advice and started doing comedy on the streets. Eventually, he got good at it and became successful.
Tracy Morgan's Journey in the Entertainment World
Tracy Morgan's career took a significant leap in 1996 when he became a part of the Saturday Night Live crew. For seven years, he showcased his talents as a regular cast member, even earning an Emmy nomination in the category of Best Supporting Actor in a Comedy for his portrayal of Tracy Jordan on the hit show "30 Rock." Adding to his repertoire, he headlined The Tracy Morgan Show from 2003 to 2004 and also took on hosting and executive producing responsibilities for the hidden camera series Scare Tactics on SyFy.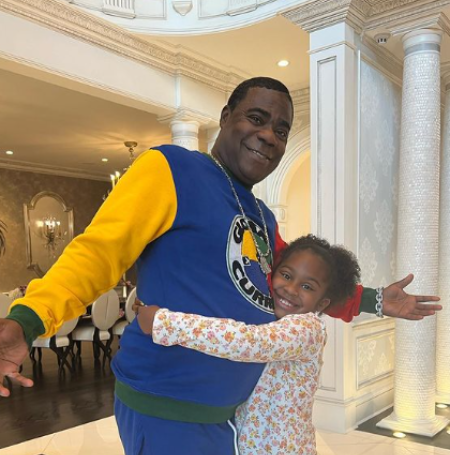 In 2009, Morgan shared his life story in the form of an autobiography titled "I Am the New Black." The book delved into his incredible journey from growing up in a Brooklyn housing project to gracing the SNL stage.
Tracy's presence wasn't just confined to television; he made his mark in the film world too. His filmography includes appearances in movies like Coming to America 2, Scoob!, Fist Fight, G-Force, The Boxtrolls, The Longest Yard, and Crank Yankers.
Tracy Morgan Challenges and Controversies
Tracy Morgan's path hasn't been without its share of challenges and controversies. His struggle with alcohol and driving under the influence led to his arrest on two occasions, coupled with the requirement to wear an ankle monitor. It was the candid advice from his own teenage son that prompted him to confront his issues and embrace sobriety.
In 2010, Morgan faced backlash following a standup routine performed in Nashville, during which he made a homophobic remark. Realizing the impact of his words, he returned to Nashville to extend his apologies and vowed to reshape his comedy to avoid causing offense.
However, the most harrowing incident in Tracy's life occurred in 2014. He was involved in a serious accident involving multiple vehicles on the New Jersey Turnpike, resulting in critical injuries for him and the unfortunate loss of one person's life. Following the accident, he was admitted to the hospital, and his publicist confirmed that he was under excellent medical care.
Tracy Morgan Was Married Twice
Tracy Morgan had a long marriage with his high school sweetheart, Sabina, which lasted from 1987 to 2009. They shared the joy of welcoming their son Tracy Jr. in 1992. Along with their own child, Morgan also officially embraced Sabina's sons from previous relationships, Gitrid and Malcolm. Tragically, Sabina lost her battle with cancer in 2016.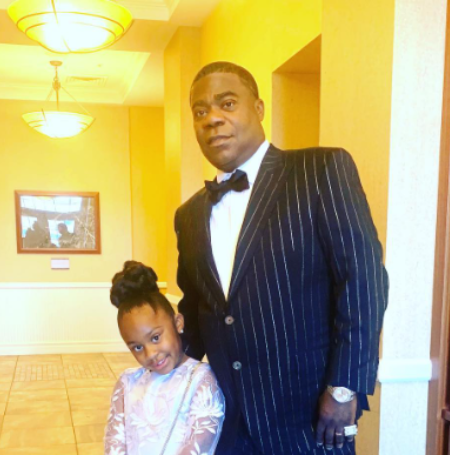 Subsequently, Morgan found love again and tied the knot with model Megan Wollover on August 23, 2015. Together, they became parents to a daughter named Maven, born on July 2, 2013. However, their journey took a different turn, and Tracy initiated divorce proceedings in July 2020.
Stay updated in Glamour Path for more celebrity articles.
-->