Know Tracy Marrow Jr. - Rapper Ice-T's One & Only Son With Model-Writer Darlene Ortiz
Published Thu Mar 05 2020 By Aashika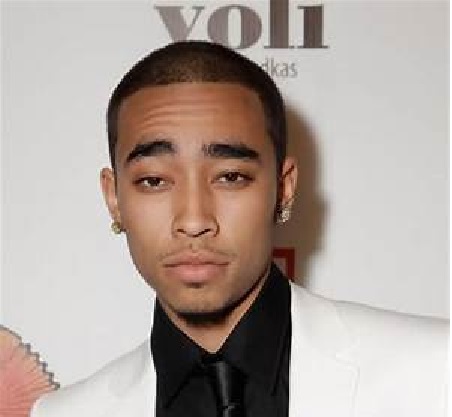 Tracy Marrow Jr. is a son of famous rapper Ice-T & model turned writer Darlene Ortiz. He is the first child of his parents, who was born on November 13, 1991, in the United States of America.
His name Tracy is the abbreviation of an Irish word Treasach meaning "war-like" or "fighter."
Tracy Parents Relationship
Tracy's parents, Ice and Darlene were one of the most beautiful couples in Hollywood. Darlene was only 17 when she meet Ice-T, who was just starting up his career as a rapper. The former pair then started dating each.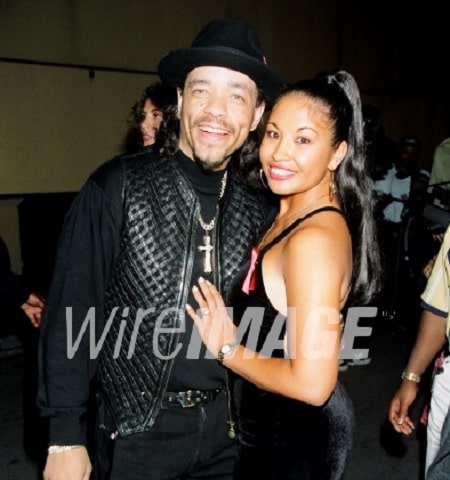 The pair, however, separated after Tracy's birth.
Tracy Parents Net worth
Tracy's father Ice -T is a rapper, musician, actor, record producer, and author. As of 2020, Ice-T's estimated net worth is $40 million.
He started his career in 1981 as an underground rapper and was signed to Sire Record in 1987.
So far, Ice-T has outed eight solo albums and is mostly known for 'the Seventy Deadly Sin,' 'Home Invasion,' 'Gangsta Rap' and more.
In the 1990s, he joined 80's famous musical group 'Body Count.' The pair is still active, and their album 'Bloodlust' was released in 2017.
He also produces videos and movies like 'Judgement Day,' 'Ice loves Coco,' 'Corrupt,' 'The Peacemaker,' and 'The Stealth Fighter.' Ice-T has also won 'Grammy Award For The Best Rap Performance by a Duo or Group.'
Likewise, his mother, Darlene Ortiz, Is a radio personality, a model, songwriter, and book writer. Darlene's net worth is estimated to be around $600 thousand. She has modeled for King Magazine and is a Fitness Instructor.
Ortiz has written accounts of her personal life with Ice-T in her book titled 'Definition of Down: My Life with Ice-T and The Birth of Hip-Hop.'
She has worked as a radio host at 'Sirius XM,' and she is considered as one of the best hosts in the station.
Half Siblings of Tracy Marrow Jr.
Tracy Marrow has two half-siblings Letesha Marrow and Chanel Nicole Marrow. Despite being half-siblings, they enjoy and spend time with each other, which shows that these brothers and sisters are carefully packed to one another.
When little Chanel was born, both the half-sibling Tracy and Letesha welcomed Chanel warmly and posted his pictures on their respective outlets.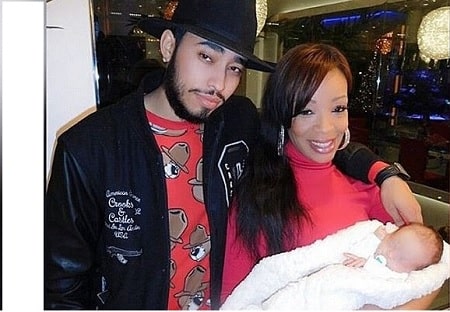 His sister Letesha Marrow is a daughter of Ice-T and Adrienne, who was born on March 20, 1976, in the United States.
She is a CEO and a television host of T-Tea-V Behind The Scenes. Her net worth is estimated at $2 million, and she is very close to her half-sibling Tracy Marrow Jr.
Chanel Nicole Marrow is Ice-T and Coco's daughter, born on November 28, 2015. Chanel, at an early age, has modeled for various fashion brands and has appeared in her father's album as well.
Lavish Lifestyle of Tracy Marrow Jr
Not to forget, Tracy Marrow is a son of Rapper Ice- T with 40 million dollar net worth, obviously Tracy, as Ice-T's son lives a lavish life too. So far, he is yet to decide if he will pursue a musical career like his father or would start acting, but we are sure he will be supported by his daddy, whatever he chooses to do with his career.
Visit Glamour Path for more information about Celebrity Babies.
-->