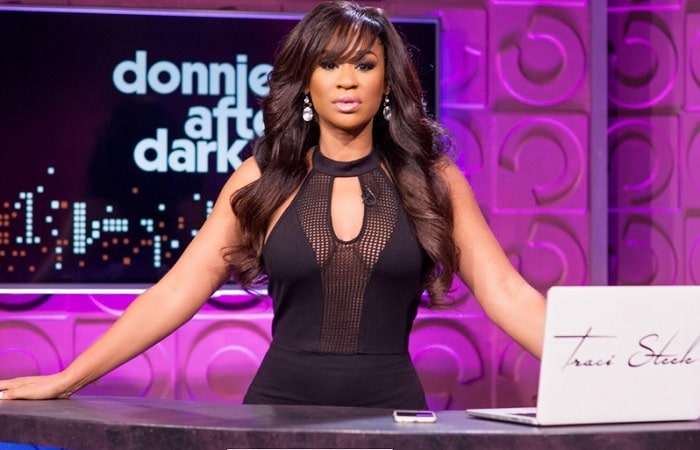 Traci Steele is an American television and radio personality, author and DJ who rose to fame as a hard hitting female DJ plus after appearing in the 2nd season of the hit VH1 television series 'Love & Hip Hop: Atlanta (LAHHA)'.
Traci was born on the 6th of November, 1978 in The Bronx, New York of the United States. Here are 10 facts about Traci Steele that you would want to know:
What's Traci Steele's Net Worth?
According to Celebrity Net Worth, Traci holds a whopping net worth of $400,000. She has been able to accumulate most of it from her career as a DJ and Radio plus TV personality.
Luxurious Cars
The eminent actress has spent some portion of her money to buy some of the nicest and expensive rides. She took a pinch of dollars from her vast bank account to buy lavish cars.
Steele has a bought an expensive black SUV which is worth $30,000-$33,000. Not only that she also owns a blue Mercedes Benz that costs between $55,000-$105,000. Well, only a rich person like Traci can buy these luxurious rides.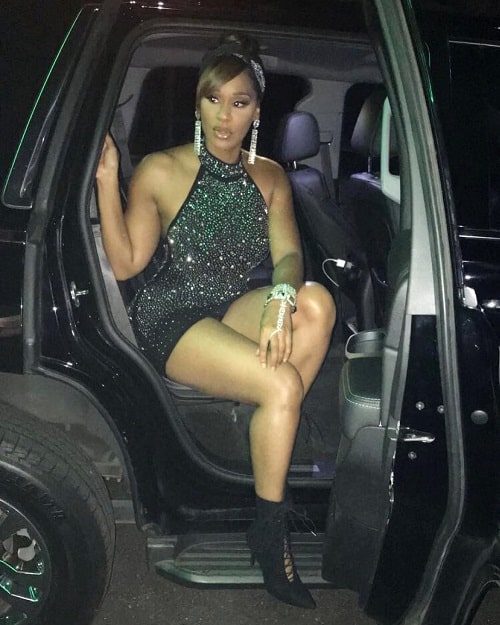 Served in the Military
You would be shocked to know that the DJ you see performing events among us has served in the US military. Yes, she joined the United States Air Force and served for 4 long years as a senior airman.
Later on, she moved to Virginia to be stationed at Langley Air Force Base where she heard about the open casting call for radio personalities. The confidence that she gained as a military officer helped her a lot in boosting her confidence level.
Suffering From OCD
The gorgeous author opened up to Rollingout that she is diagnosed with a long-lasting disorder called Obsessive Compulsive Disorder (OCD).
If you don't know what it is, then it is a kind of chronic disease in which a person has uncontrollable and recurring thoughts (obsessions) and behaviors regarding the urge to repeat something. Among the four different types, Traci's disorder is about cleanliness which means that she will not live in a house until and unless it is spotless and dirt-free.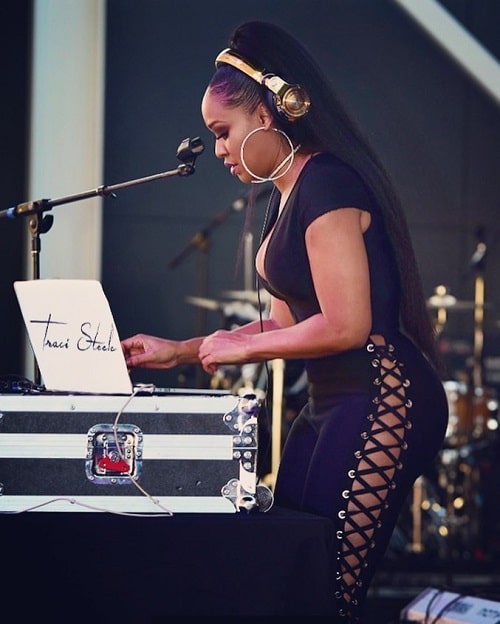 All Relationships
The 40 years old (as of July 2019) DJ was engaged to her fiance long time ago but separated before marrying because he objected the DJing passion of Traci. Later on, she met Andrew Bisnaught A.K.A Dj Babey Drew who gave her full support because she also was a DJ by profession.
The ex-couple even welcomed a son, Andrew on the 20th of May, 2006 but their relationship couldn't last longer because Drew cheated and didn't even apologize to her. As a result, the two of them splitted and live a life of their own today.
Son
As we mentioned earlier, Traci shares a 13 years old (as of July) son, Andrew with her ex-partner, DJ Babey Drew. The kid lives with her mamma and is often seen on her Instagram pictures. He has a very good bonding with her mamma and daddy too.
Lost $25,000 in an Investment
As you all know that Drew was Steele's then partner but did you know that he cost her a huge amount of $25,000. Yes, Babey in the past wanted to buy a sneaker boutique in Atlanta for which he asked $25,000 to Traci so that the boutique would increase his income and popularity as well.
But to Drew's misfortune, Chris Brown fired him from his job and hence, he had no possible way to return the money to his girlfriend. However, he managed to defend himself by saying that the investor he was dealing with conned him and therefore he lost all the money. So, it wouldn't be wrong to say that he proved to be a gold digger.
Writing a Book
The mother of one disclosed that she had had enough of money playing with her feelings. And although she wasn't ready to be single at all, one of her friends advised her to go off men for a while which meant no communication to men.
So, thinking it would be a good idea, she went along it and began her cleanse. After seven days of her cleanse she began documentation her experience by posting them into her Instagram stories. At last, she thought that her story needed to be a book. Therefore, she wrote a book and gave it the name '30 Day Man Cleanse: The Guide to Keeping Your Sanity with Men'.
Social Accounts
DJ Traci has accounts on both Twitter and Instagram platforms. She has amassed a total of 665k followers along with 1200+ posts on Instagram whereas she has gained 39.2k followers on Twitter where she has tweeted 22.4k tweets.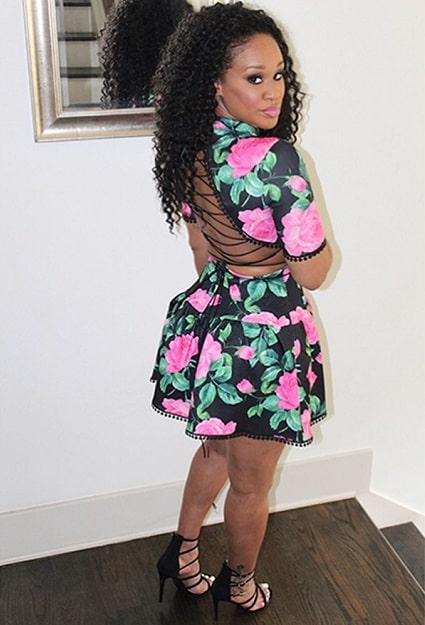 Physical Traits
The LAHHA star has a height of 5 feet 5 inches (1.65 meters) with a body weight of 56 kg (123 pounds). She has a body measurement of 34-25-38 inches and owns a pair of brown eyes along with black hair which she keeps dying into other colors frequently.
Visit Glamour Path for more Celebrity facts.
-->