Tori Spelling and Dean McDermott: Navigating Love's Journey - A Timeline
Published Thu Nov 02 2023 By prazu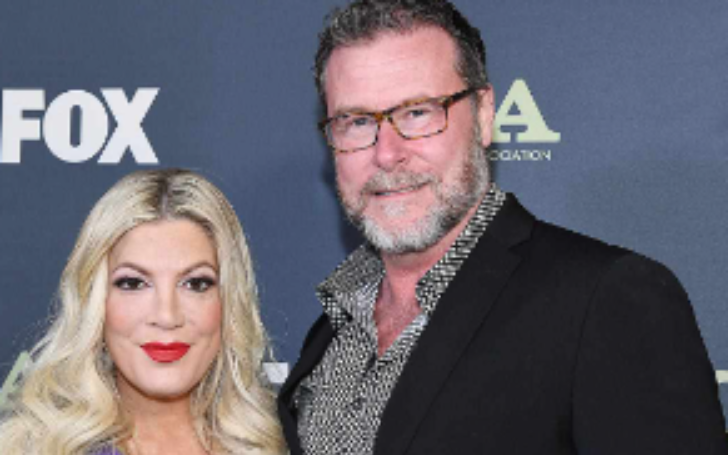 Tori Spelling is an actress and writer from the United States. She became famous for her role as Donna Martin in the TV show Beverly Hills, 90210, which started in 1990.
Spelling has also acted in TV movies like A Friend to Die For (1994), A Carol Christmas, The Mistle-Tones both the old and new versions of Mother, May I Sleep with Danger? and The Last Sharknado: It's About Time.
Tori Spelling is Married to Dean McDermott
Tori Spelling and Dean McDermott have had a bumpy relationship since they first met in 2005. They got together quickly after Tori's first husband, Charlie Shanian, divorced her.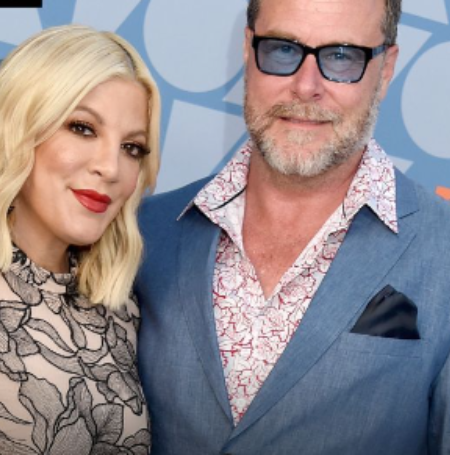 Spelling and McDermott also announced they were having a baby and made amends with Tori's estranged mother in 2006. But there were accusations of cheating from Shanian and Dean's ex-wife, Mary Jo Eustace.
They started a reality show about their family life and businesses, but rumors of problems persisted. In 2010, they admitted they were having issues, mainly because Dean couldn't handle Tori's workaholic habits. However, they renewed their vows four years into their marriage as a fresh start.
Over the years, the pair faced cheating scandals and other problems but stayed together. Tori even said she wouldn't change a thing. In June 2020, Dean announced on Instagram that they were splitting up. He was seen with a new woman, and Tori was spotted with a mystery man in November 2020.
Dean McDermott Called Police About Tori Spelling
Dean McDermott once called the police because he was worried about Tori Spelling's safety. This happened on March 8, 2018, and it was a serious situation.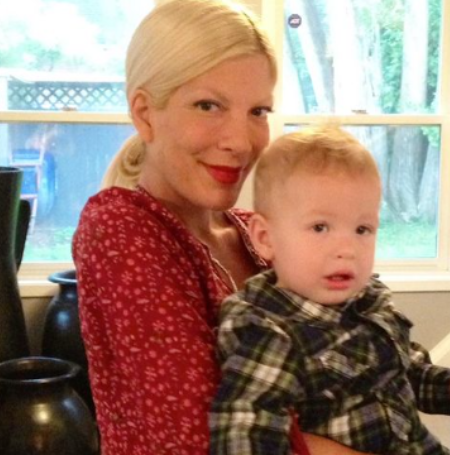 McDermott made a 911 call when Spelling left home with one of their children. The police found Tori in a building in Thousand Oaks, California, and she was okay. Nobody got arrested, and they didn't talk about it publicly.
But this wasn't the only time Dean called the police about Tori. On March 1, 2018, he called them because Tori was having a tough time and acting aggressively. There were even reports that Spelling called the police earlier that week because she thought someone was breaking into their home, but it turned out to be McDermott.
Some people said Tori's behavior was because of anxiety. She kept her worries inside, and it wasn't good for her. Eventually, all that stress built up, and she reached a breaking point.
Tori Spelling Was Seen in a Picture Without Her Wedding Ring
In March 2021, it looked like Tori Spelling and Dean McDermott might be getting a divorce, and people were talking about it.
Spelling added to the rumors when she was seen without her wedding ring while she was out with her kids. Her husband, McDermott, was in Canada filming a show at that time, so he wasn't with her.
When Dean came back, he talked about the divorce rumors. He found it strange that people cared about whether Tori was wearing her ring or not. He didn't say if they were divorcing or not, but he didn't bother responding to these rumors anymore.
Dean McDermott Missed Out on Family Holiday Celebrations
In November 2021, Tori Spelling surprised people on Instagram by posting a holiday card with only her and her children, and Dean McDermott was not in the picture. People noticed this, and because of their rocky relationship, they thought the worst might be happening.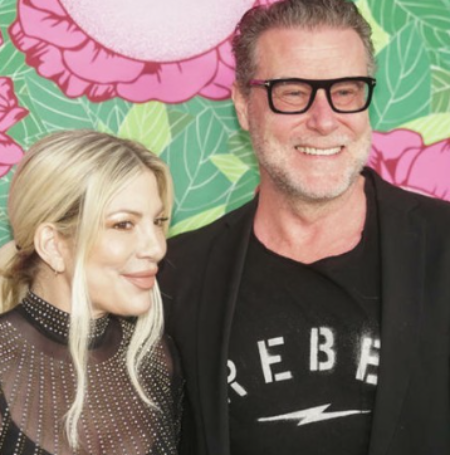 One of Spelling's followers commented on the holiday card, suggesting that Dean was working out of town and couldn't make it for the Christmas picture. Tori explained that Dean was in Canada filming a new movie.
Dean also missed another family holiday photo that Tori shared on Instagram that year.
Did Tori Spelling Ask For a Divorce?
In November 2021, someone told E! News that Tori Spelling was thinking about getting a divorce. They said the marriage had already ended a long time ago. Spelling met with lawyers to plan the divorce, and she wanted to make sure everything was okay financially before doing it.
There were pictures of her outside a lawyer's office a month earlier, which made people think Spelling might be getting a divorce. She had a notebook that mentioned things like assets, support, and custody.
At that time, the pictures made it seem like the rumors of them separating were true. But since then, there haven't been any public updates about whether they got a divorce or not. So, we don't know the fate of their relationship right now.
Stay tuned in Glamour Path for more celebrity articles.
-->