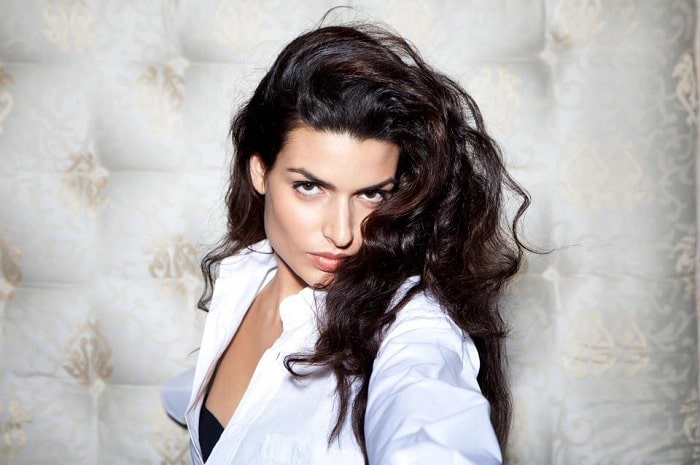 The beautiful actress Tonia Sotiropoulou aka James Bond's lover in the 2012 hit movie 'Skyfall' is a gorgeous Greek-born actress most famously known for the movie. She has also played in other movies such as Waiting Room (2018) and Hercules (2014).
Tonia was born on the 28th of April, 1987 in Athens, Greece. She has been successful as an actress and has gained quite a lot of fame and fortune from it. Here are the 10 facts about Tonia Sotiropoulou:
Net Worth
The net worth of the 32 years old (as of July 2019) actress is estimated at $1 million. She amassed such an impressive fortune from her career as an actress.
The movie "Skyfall" which was a successful hit of the year 2012 gave her a huge popularity.
Living a Lavish Life
Being a millionaire, Sotiropoulou is living one heck of a thrilling and lavish life. From wearing branded clothes to carrying expensive accessories, the eminent star is front in all of these things. And if you love travelling, then you surely need a good fortune holding your back. And as her net worth is sufficient enough, she travels around the world with her friends and families on vacation.
Married to Maraveyas ilegál
Did we mention that Tonia is married to Maraveyas ilegál whose real name is Kostis Maraveyas, a Greek singer-songwriter and a musician. The two of them got married back in 2017 and are living a happily married life since then.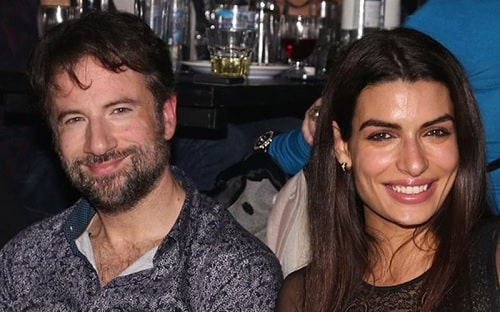 Dog Lover
Sotiropoulou posts a lot of pictures with her dog on her Instagram account which refers to the very close bending of her with her pet dog. She even captions the picture "Better Half" where she is seen to be sharing a cute moment with her dog.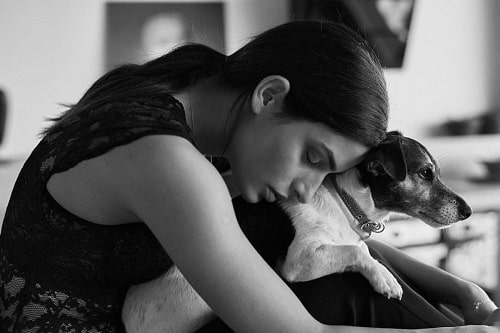 Social Media - Insta and Twitter
The beautiful actress is on social platforms and owns account on Instagram and Twitter. Talking about Instagram, she has a total of 170k followers with over 2800 posts where she is quite active and posts pictures on very short intervals.
And as for her Twitter account, she has 1,717 followers with 43 tweets in total. It seems like that her account hasn't been active since February, 2013.
Endorser of Intimissimi
The 'Hercules' actress also works as a brand endorser for the Italian clothing company 'Intimissimi' which manufactures bras, vests, pajamas, lingerie, and briefs for both women and men. She uploads pictures of herself wearing the fabulous dresses from the clothing label and slays it completely with those pictures.
Great Sense of Humor
Besides being a glamorous and flawless beauty, Tonia has a funny humor at a part of her life. She often posts memes and pictures that are legit funny. It was once when she took jokes to the next level she turned her best friend into a female by making him wear dress of a girl. And she even captioned the picture 'My Friends are prettier than yours". This prove that she loves joking a lot and has a good humour.
Tonia Loves Travelling
If you follow Tonia, you can see that the Greek lady loves travelling a lot is a travel freak. By scrolling on her Instagram account, you'll see the majority of her pictures are of her travelling in the different parts of the world. Some are of oceans and beaches whereas some are of expensive hotels and beautiful scenery. Her pictures prove that the star is very familiar with travelling the nicest and coolest places on Earth.
Covergirl For Forma Magazine
Tonia became the covergirl for the Forma Magazine in January 2019 as she was the model that featured the front cover of the magazine. She posted a picture of the magazine where she was in the cover page of the magazine. Her hard work and dedication made it possible for sure.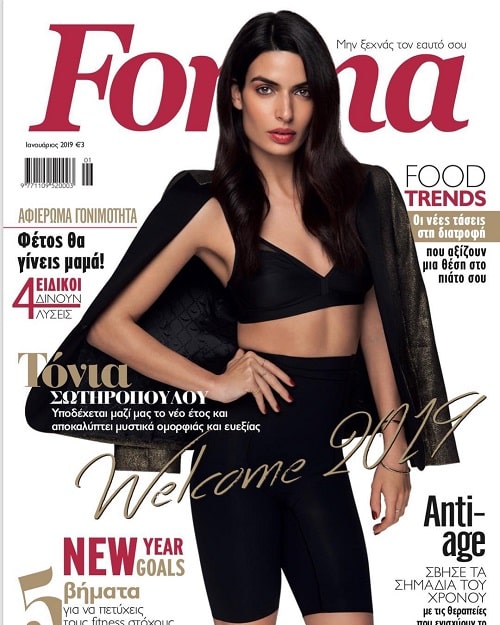 Acting Profession
Tonia has been involved in the acting sector for 12 years now as she debuted in the industry back in 2007 from the 2007 movie 'Cool'. Later on, she acted in various such as Berberian Sound Studio (2012), Paolo, Hercules, and Skyfall.
Among these movies, Skyfall is the most successful movies that she played. It had a worldwide box office collection of 1.109 billion USD which is a very great deal. The movie has played a huge role in building the acting career of the actress.
Visit Glamour Path for more Celebrity facts.
-->