LAHH Star Tommie Lee Plastic Surgeries and Tattoos
Published Mon Aug 26 2019 By DGM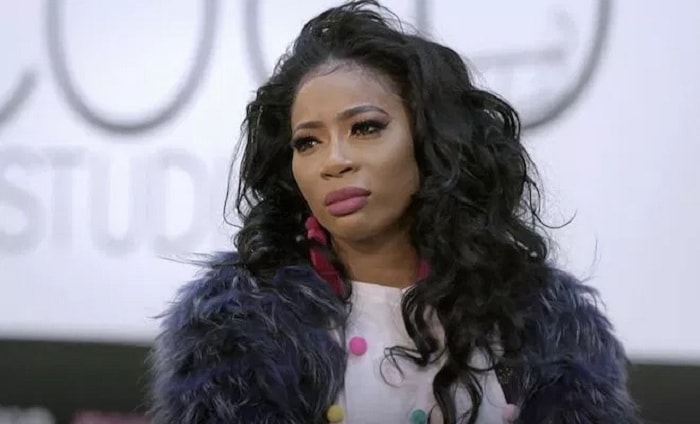 The American actress and reality television star Atasha Jefferson aka Tommie Lee has been rumored to have done a face lift and lips implants procedure to enhance them.
LAHH Star Lee whose net worth is $200,000 has always denied about her plastic surgery but has also accepted in a confession that she had one with stolen money.
Tommie Lee Before & After Surgery
The Internet Personality and mother of two daughters Tommie Lee has changed a lot throughout her days as television actress and rapper. Her whole have been through some kind of modification if consider her picture from the past and present.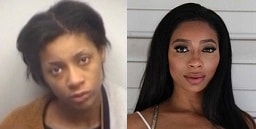 By looking the picture given above, you can clearly see that Tommie from the past looked so different than how she is now. She has been alleged to have done a face lift and lip surgery.
Face Lift Surgery
People mostly allege that the beautiful actress had her face lifted by going under the knife. It is because her facial factors such as eye brows and cheeks appear more raised and younger than the past. Her face wasn't exactly how it is at present.
There are some noticeable differences in her face that everyone can notice easily. You can take a look at her eyebrows for instance where it was a bit low in the past and is a bit raised these days. What more do we need to conclude that she opted for a face-lift?
Having Surgery With Stolen Money
In an episode of Love & Hip Hop: Atlanta (LHHATL), Tommie opened up about her criminal past. She even revealed that she had a plastic surgery in Miami with money that she used from a stolen credit card. She was therefore planning to quit the VH1 show in order to avoid going prison.
Well, it does sound a bit awkward because the actress herself has always denied all the plastic surgery rumors right? If that's the case then what was she talking about the Miami incident? What sort of surgery did she had in Miami? Here, she herself ended up getting caught lying about her surgeries.
Lips Implants Rumors
The gorgeous rapper Lee has also been linked with rumors of having her lips implanted because of the sudden puffy appearance of them. They weren't so filled up in the past and were just average-sized if compared to her lips at the present.
Though she denies the rumors, this magical change can be hardly possible through lip fillers. Hence, this might be surgery that she had in Miami with stolen money.
Tattoos & Meaning
As of 2019, the 35 years old rapper Tommie Lee has inked a total of 5 tattoos on her body with each holding different meaning of its own. They are given below: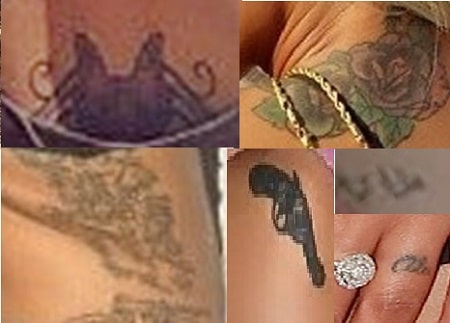 Gun on Right Hip
The Black American actress has a revolver gun tattoo inked on her right hip which pretty much symbolizes danger and evil inside her.
Writing on Ring Finger of Left Hand
Tommie used to have a 'Love You' on the ring finger of her left hand which she had when she didn't believe in love. And when she started believing in it, she decided to remove the tattoo now that she is open about it.
Flower with Machine Gun on Right Waist
The TV actress has a flower design tattoo along with a machine gun below the flower. Her ink may represent evilness and new beginnings.
Writing on Left Side
The LAHH star has an undefined writing written on the left side of her body, upper to her waist. The writing seems to be an Arabic word.
Rose Tattoo on Her Upper Back
Lee has a rose tattoo inked on her upper back which is a symbol of new beginnings with hope and promises.
Butterfly Tattoo on Small of Back
Jefferson has inked a butterfly tattoo on the small of her back which represents freedom, faith, and transformation.
Follow Glamour Path for more updates about celebrity plastic surgeries and tattoos.
-->