LAHH Star Tommie Lee's Two Daughters – Samaria and Havalli
Published Sun Jul 21 2019 By Samana

Atasha Chizaah Jefferson also known as Tommie Lee from Love and Hip Hop: Atlanta is a mom of two beautiful girls. The names of her daughter are Havalli and Samaria. Samara is her eldest bundle of joy and Havalli came afterwards to her.
The name Samaria translates to "Watch mountains or Towers" in Hebrew.
The name Havalli transtalates to "Mansion" in Hindi.
Parents Net Worth
Tommie Lee is worth $100,000 because of her career as a reality television show star and a rapper. Samaria and Havalli's father is still unknown to the world so there is no chance of calculating or stating his net worth.
Tommie is also a promoter who promotes different music concerts of different rap artists.
Samaria Was Born In Jail
Tommie spoke about her hate for jail. When she was 17 and pregnant and in jail, she almost lost Samaria. Apparently the guards ignored her when she told them that her water broke and she needed to go to a hospital.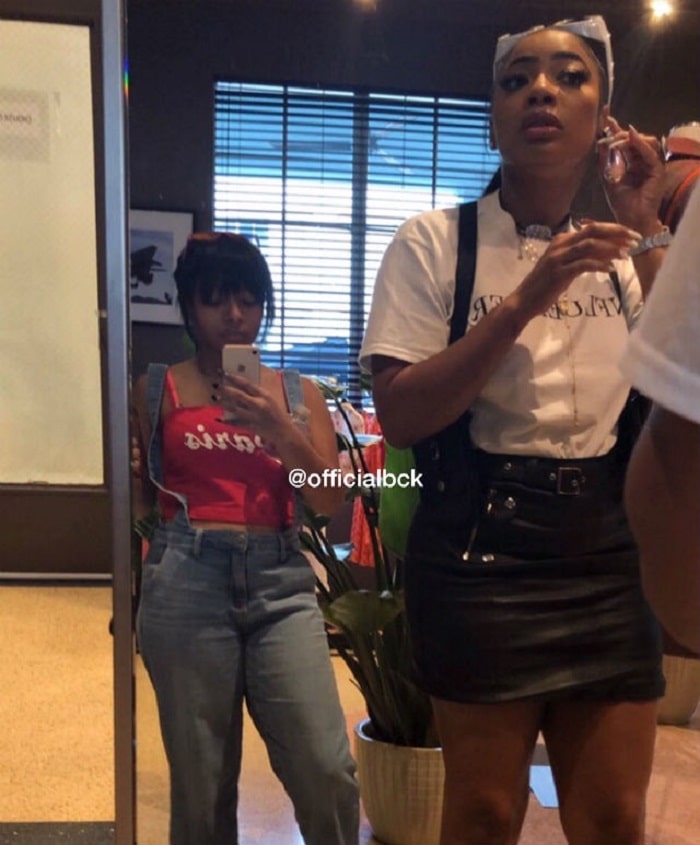 Tommie then called up her mom for an advice on what to do next. Samaria's grandmama told Tommie to pee on herself to catch the attention and that is exactly what she did and earned herself a trip to the hospital.
The doctors had to perform an emergency C-Section operation on her because the situation had worsened for Tommy as well as for baby Samaria. Despite these difficulties, Samaria was born healthy.
Mother Arrested For Child Abuse
Tommie Lee was found guilty of child abuse after slamming her daughter's head on her school locker. Pretty f-ed up but seeing things from her point of view it was just an a** whopping.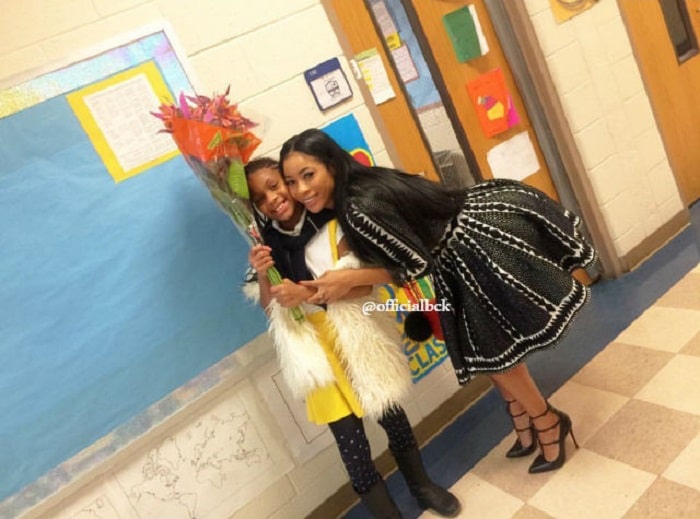 So, apparently, Havalli had been taking edibles to school which led her friends to be sick and go to hospital. The school called her up for that and she was mad mad. She went to Havalli's school and slapped her hard in front of her friends and a huge audience which had formed around the raging mother and her daughter.
Tommie then practically dragged Havalli and slammed her head on the locker and served her more abuse.
Tommie can skip her 54 years worth jail time if she sticks and abides by the terms and condition of her probation.
Terms of Mother's Probation
Havalli and Samaria's mother got herself freed from her long jail time but with it came all sorts of probation terms which she must follow at all cost. Her terms includes being home by 11 'o clock at night, not having any sort of violent physical contact with any kid, $1,000 fine, random drug and alcohol tests, can't go to parties with alcohol and drugs and can't travel outside the state without a written approval.
Sounds like someone grew up only to follow rules of a middle school child.
Glamour Path for more Celebrity Babies News
-->