Tomi Rae Hynie - Facts and Picture of Late Singer James Brown's Former Wife
Published Sun Feb 14 2021 By Aashika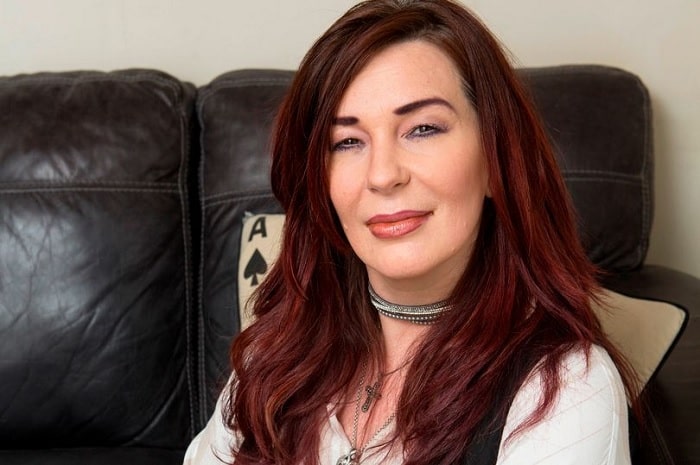 Tomi Rae Hynie rose the fame as the former wife of the legendary musician, James Brown. Besides it, she is also a singer who is the founder of the rock band 'Hardly Dangerous'.
On 21st May 1969, she was born in the United States. However, Hynie became a controversial celebrity about her personal life with Brown.
Let's look are some details about Hynie that you want to know.
Marriage with James Brown
Hynie exchanged the vow with the late musician, James Brown in 2001. She was the fourth wife of 'Godfather of Soul'. As being in the same field they get to know each other and came closer which led them to be partners.
The couple's married life was happy until 2004, but one of the incidents change their relationship, and got divorced.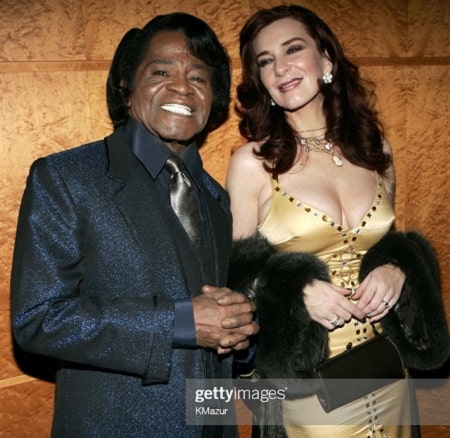 Reason Behind Failure Marriage
The secret of Hynie's first marriage was the main reason for the pair's marriage destroyed. On the family vaction at Disney World, James knew about her previous marriage, at that time she was not divorced from her first spouse.
The thing made Brown angrier and got violent on her which led to charge him for domestic violence.
Throwout From Brown's Properties
Tomi was already separated from Brown before his death. As an inheritance, James lockout from his property for her and their son.
On 11th January 2007, Brown's lawyers read his will where there is no name of the two, later Hynie sued in the court and advocate for the property. The judge later gave half wealth of the late singer.
Previous Husband
Prior to marrying Brown, Hynie was married to a Pakistani man, Javed Ahmed. The former couple tied the knot in 1997. Mr. Ahmed became her husband to get American citizenship.
Her former husband was also married thrice in Pakistan. Later, Javed ran away after the wedding ceremony, but their divorce took place in 2004.
Mother of Son
'Godmother of Soul' vocalist is the mother of a son, James Brown II. On 11th June 20001, she gave birth to her baby boy. Her son became a reason for the conflict between Brown and Hynie, which was related to the legitimacy of the birth.
James Jr. is the only child though Mr. Brown has done a vasectomy surgery to avoid paternity suits in the future. Later, the late singer filed for a DNA test which results shown he is the biological father of his son.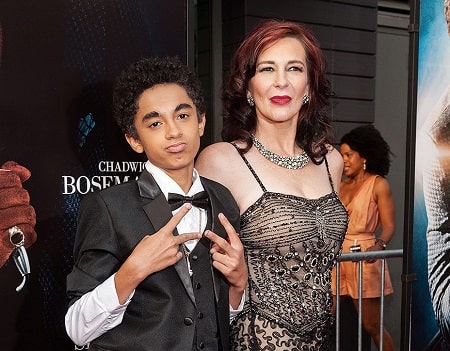 Death of James Brown
On 25th December 2006, Brown aka 'Soul Brother No. 1' left the world, by the news of died every celebrity and audience became shocked. His cause of death is congestive heart failure and also complications of pneumonia.
But in 2019, the death of the legendary musician was announced as the murdered by an investigation by CNN and other journalists. The case has not been solved to date whether it is murder or not.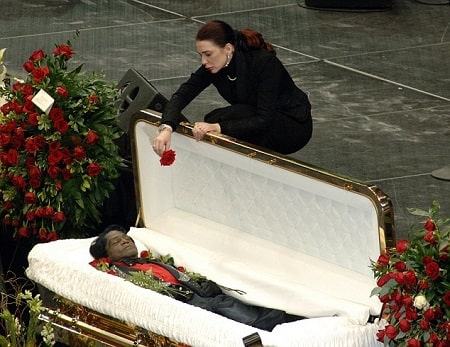 Net Worth: $1 million
Tomi Rae Hynie has an estimated net worth of $1 million which she made from her music career. As a backup singer, she has worked in the song 'Killing Is Out, School Is In'.
Also, she has founded the female band 'Hardly Dangerous' and 'Godmother of Soul' along with artists Kelly Garni, Lez Warner, Quiet Riot, and Raven Storm.
Charity Works
The then-wife is involved as an activist and engaged in charitable trusts. She is a member of an organization to provide education for the youth. Hynie also runs the orphanage home in Atlanta to fulfill needy people's fundamental needs.
Tattoo of James Brown on Her Back
Hynie has only one tattoo on her body which is of her former spouse, James Brown. She inked his face on her back as the remembrance of the late singer.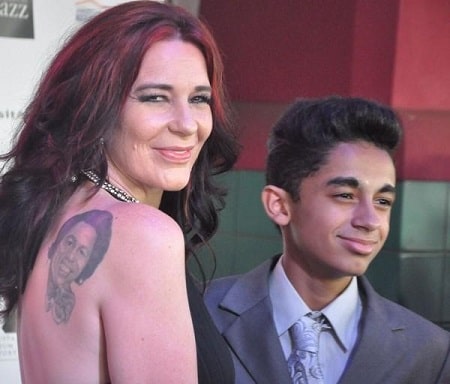 Visits Glamour Path for more info about celebrities.
-->