About Tomeeka Robyn Bracy - Third WIfe of Stevie Wonder and Baby Mother
Published Thu Aug 13 2020 By Aashika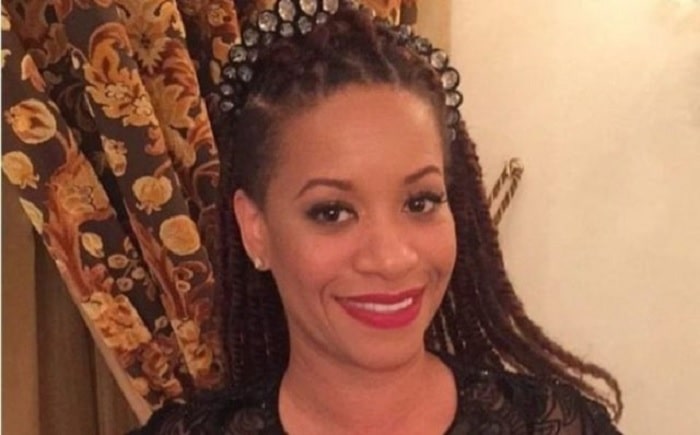 Tomeeka Robyn Bracy is famously known as the wife of the 25-time 'Grammy'-winner Stevie Wonder. Her husband is one of the most successful music artists of the 20th century.
She was born in 1975, in Virginia, United States and a former teacher. She came into limelight as the third wife of a musician, Wonder. The couples are living together since 2012.
Scroll up to know more interesting facts about Tomeeka:
Husband's Huge Net Worth of $110 million
Tomeeka Robyn Bracy's husband Stevie Wonder has an estimated net worth of $110 million. But she also earned some amount as a professional teacher.
In her past, she worked at The Monroe School which is located in Washington. It is a public high school that has been running since 1999.
Husband: Stevie Wonder
A former teacher, Bracy exchanged her vows with musician and singer Wonder in 2017. The couple started living together since 2012 but got married after 5 years.
Their grand wedding ceremony was held at 'Hotel Bel-Air' in Los Angeles. They released hundreds of butterflies at the wedding. The pairs are having a blissful life with their children.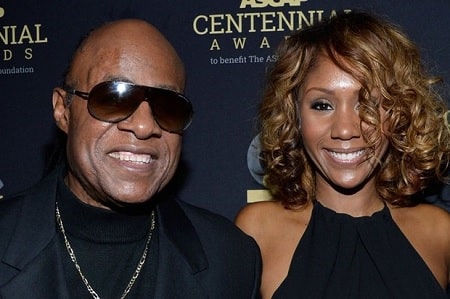 Previous Marriage With Terry Fair
Tomeeka was married to Terry Lee Junior Fair with whom she has two children. They got divorced after their third baby's death. There is not any detail about their exact date of marriage and divorce.
Whereas Wonder was married twice before marrying Bracy. His first wife is singer Syreeta Wright in 1970. They had worked during the 1970s, but their wedded life couldn't go so far (not more than 2 years).
Again, Stevie began his love life with Kai Millard, a designer. The pairs were together for 11 years. They hitched in 2001 and got separated in 2012. After that, the singer was in a relationship with the girl who was in the same age as his eldest daughter. So, they parted their ways.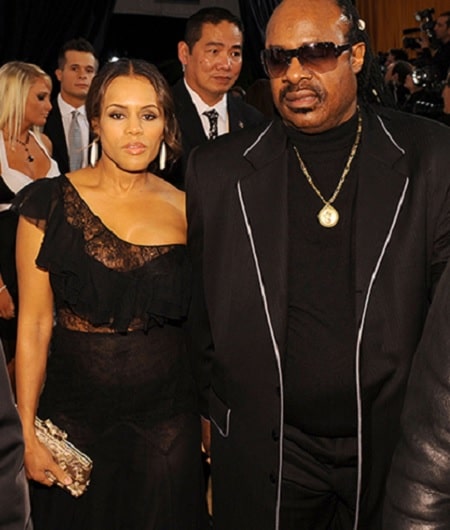 Mother of Five Kids
From her first marriage, Bracy has two daughters; Bri Sche' Milan and Kenaya Tare' Fair. They were also parents of one son, Izaiah Fair who died accidentally. He fell from the window of their apartment.
She is now a mama of two daughters from Stevie Wonder. In 2013, she gave birth to their first daughter. After a year, she again welcomed her second daughter named Nai Wonder in December 2014. She was the ninth child of Stevie.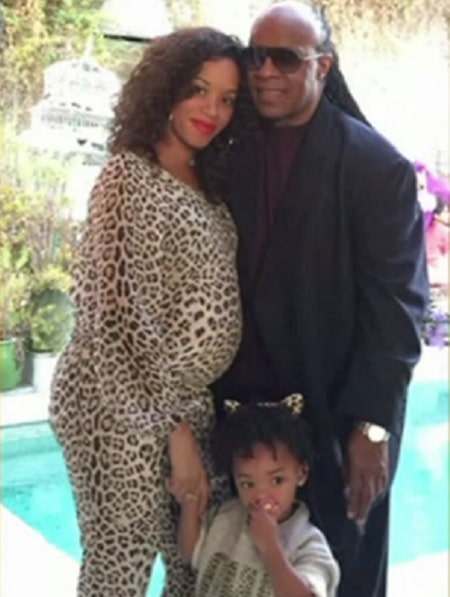 Step Mother of 9 children
As being a third wife of Wonder, she is the stepmother of 9 children who are from her spouse's various relationships. Her first stepchildren are Aisha and Keita (from his secretary, Yolanda Simmons) Mumtaz Morris (from Melody McCulley), Kailand Millard Morris, and Mandla Kadjay Carl Stevland Morris (from his second wife Kai Millard Morris).
Similarly, the other two Sophia and Kwame are from his other relationship whose identity is disclosed yet.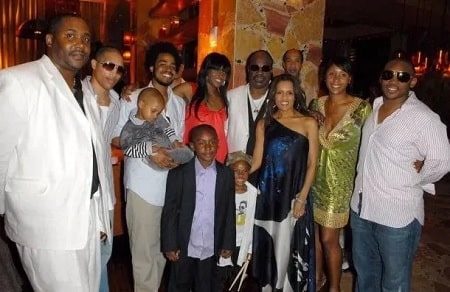 Husband's Career in Music
Without any doubt, we can say that Wonder is one of the successful musicians in the world. His career break when he released his three albums named 'Fulfillingness' First Finale', 'Innervisions', and 'Songs in the Key of Life' for which he won Grammy Awards of the year. He was in the level of Frank Sinatra, who was only one artist to archive the feat with three consecutive albums. In 1979, the singer became the first artist to implement digital recording in "Steve Wonder's Journey Through "The Secret Life of Plants".
During his career, he sold over 100 million albums internationally through his hits albums. That made him one of history's top-selling artists. Nevertheless, he has won an Oscar for his music in the film called "The Woman in Red" and also a 25-times Grammy Award winner. He has been inducted into the Rock n Roll Hall of Fame.
Visit Glamour Path for more facts about celebrity.
-->