Tom Segura's Wallet is On Fire: Get the Sizzling Details of His Massive Net Worth!
Published Fri Jul 07 2023 By prazu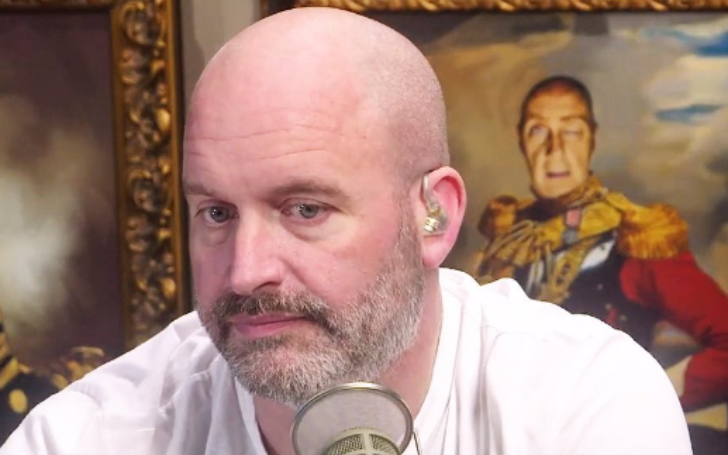 Tom Segura, 44, is a renowned American stand-up comedian, actor, and podcaster known for his unique style of humor and witty observations. The 6 ft tall comedian has established himself as a prominent figure in the comedy scene with his distinct voice and unfiltered storytelling.
In this article, learn in detail about Segura's personal and professional life.
Tom Segura Early Life
Tom Segura was born in Cincinnati, Ohio, on April 16, 1979. His parents are Rosario "Charo" Segura, who immigrated from Peru, and Thomas Nadeau Segura, who held a high position at Merrill Lynch. Segura had a multicultural upbringing, speaking Spanish and spending summers in Lima, Peru.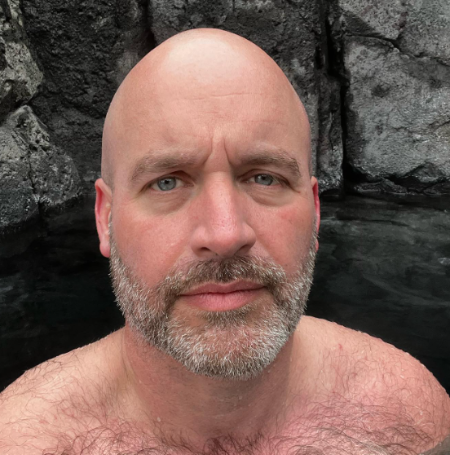 Segura completed his education at Saint Edward's School in Vero Beach, Florida, and later attended Lenoir-Rhyne University in Hickory, North Carolina. When he was 19 years old, Tom had a serious incident where he took an overdose of GHB and went into a brief coma.
Tom Segura's Impressive Net Worth
Tom Segura's estimated net worth is around $12 million as per Celebrity Net Worth. He is famous for hosting the widely popular podcast Your Mom's House with his wife Christina Pazsitzky. Additionally, he co-hosts another podcast called 2 Bears, 1 Cave with actor Bert Kreischer.
Apart from podcasting, Segura is recognized for his stand-up comedy performances, acting in films, and appearing on television shows. His comedy style is known for being observational, dark, sarcastic, and delivered with a deadpan demeanor. Tom is also highly skilled in insult comedy.
Tom Segura Lavish Lifestyle
Over the years, Tom Segura and his wife Christina have been actively involved in the real estate market, building an impressive collection of properties. In 2016, they bought a house in Woodland Hills, California, for $1.6 million.
This home has a classic design, a secure gated area, beautiful hardwood floors, and a lovely lagoon-style pool. It boasts five bedrooms and a spacious living area of 4,619 square feet. In 2020, they decided to sell this house for $2 million, and it was eventually sold for $1.875 million.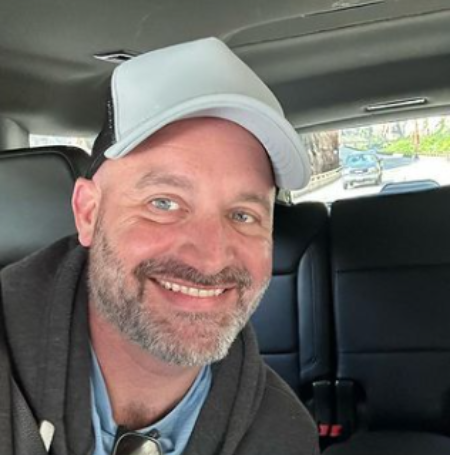 In January 2020, the pair upgraded to a larger residence in the Pacific Palisades, which they purchased for $6.65 million. This new home offers an expansive living space of 5,779 square feet, featuring seven bedrooms spread across three floors. It includes luxurious marble countertops and a rooftop deck that provides breathtaking 360-degree views.
Outside, there's an infinity pool and an outdoor kitchen for leisure and entertaining. However, just a year later, the lovebirds made the decision to leave Los Angeles and move to Austin, Texas. They listed their Pacific Palisades home on the market for $6.85 million, hoping to break even before their move down south.
Tom Segura Career Highlights
Tom Segura has had a successful and dynamic career as a comedian, actor, and podcast host. Known for his unique comedic style and witty observations, Segura has become a prominent figure in the entertainment industry.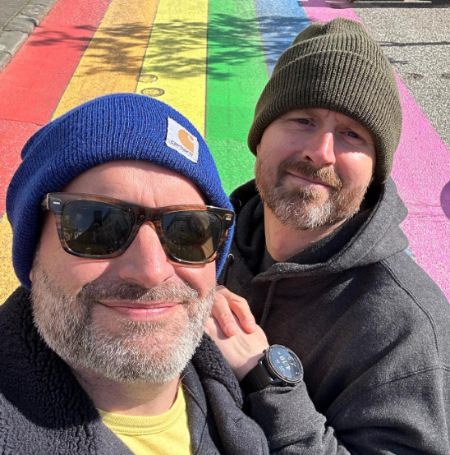 Segura's journey in comedy began in his early twenties when he decided to pursue stand-up comedy as a career. He honed his skills by performing at various comedy clubs and gradually gained recognition for his hilarious and often self-deprecating anecdotes. Tom's comedic material often revolves around personal experiences, family dynamics, and societal observations, delivered with his signature deadpan delivery and sarcastic tone.
Alongside his stand-up career, Tom has made strides in acting. He has appeared in television shows such as Gary Unmarried and Comedy Central Presents, showcasing his versatility and comedic timing beyond the stand-up stage. Additionally, he has lent his voice to various animated series, further expanding his range as a performer.
One of Segura's notable contributions to the comedy world is his immensely popular podcast, Your Mom's House, which he co-hosts with his wife, Christina Pazsitzky, who is also a comedian. The podcast provides a platform for Segura and Pazsitzky to offer hilarious and often outrageous insights into their married life, pop culture discussions, and interviews with fellow comedians. Your Mom's House has amassed a dedicated fan base and has become a hit among comedy enthusiasts.
In addition to podcasting, Tom has released several successful comedy specials. These include Completely Normal, Mostly Stories, Disgraceful, and Ball Hog, which are available on platforms such as Netflix. Segura's specials showcase his ability to tackle a wide range of topics with his unique blend of dark humor and relatability.
Tom Segura's Personal Life
Tom Segura is married to Christina Pazsitzky. The pair first crossed paths when Segura was 23 years old and Christina was 26.
They met at the Cat Club located on Sunset Boulevard in Los Angeles. After some time, they tied the knot in 2008 and have two kids together. Currently, they reside in Austin, Texas.
Stay updated in Glamour Path for more celebrity articles.
-->