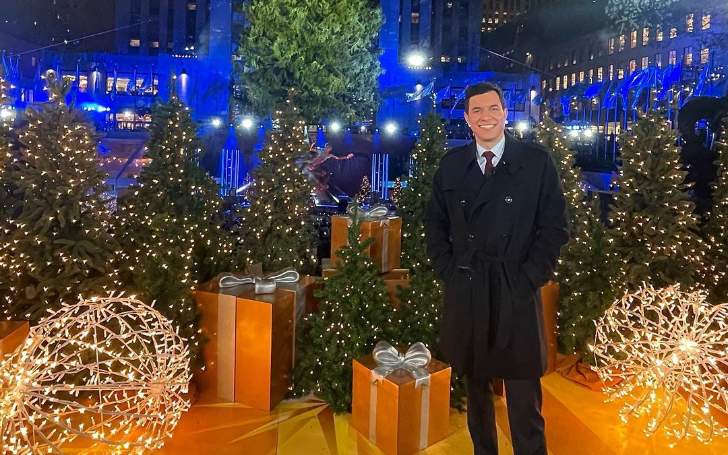 You all may already know about Tom Llamas, the anchor of NBC Top Story with Tom Llamas, right? It's impossible not to have bumped into him even once when you are watching the American news. He is also the senior news reporter at NBC national correspondent.
Tom is a famous American news reporter who has won multiple Emmy Awards for his reporting. Moreover, he has also won Edward R. Murrow awards, not once but twice. He has covered numerous topics like the Parkland shooting, the Vegas shooting, the Boston Marathon Bombing trial gavel, and ABC's lead report covering the Ebola crisis.
The now senior NBC news reporter is also well remembered as the reporter of its rival broadcast network, ABC news. He is well known for reporting on ABC World News Tonight With David Muir.
Tom Llamas's Net Worth
Tom started his career in the broadcasting industry in the 2000 presidential election. And two decades later, he secured prominence in the field with his work and is now one of the field's most recognized and capable personalities. So let's know the NBC reporter's net worth.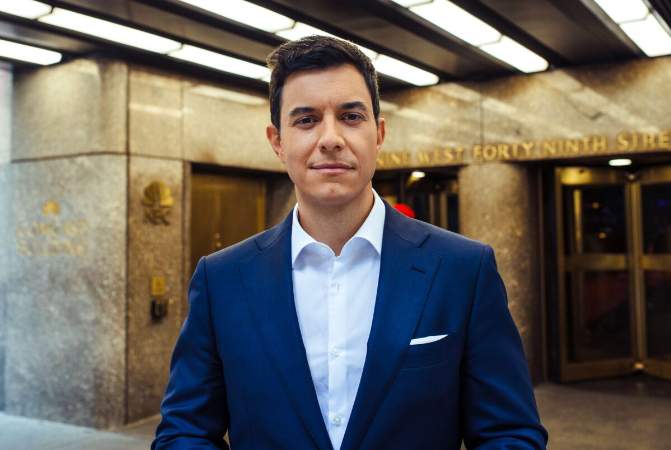 The senior NBC news reporter Tom has an estimated over $4 million net worth. Reportedly, he made around $87,153 per year as his weekend reporting on ABC World News Tonight With David Muir. Though his current salary as the news correspondent of NBC hasn't been reported, it should stand somewhere around $90,000.
Early Life And Education
The reporter, Tom, was born on July 2, 1979. His full name is Thomas Edward Llamas. He is an American national who hails from Florida, Miami. Moreover, he was born to a "Jesuit" Christian household with Cuban parents. And while growing up in Miami, he was surrounded by Cuban Americans and grew up in such an environment.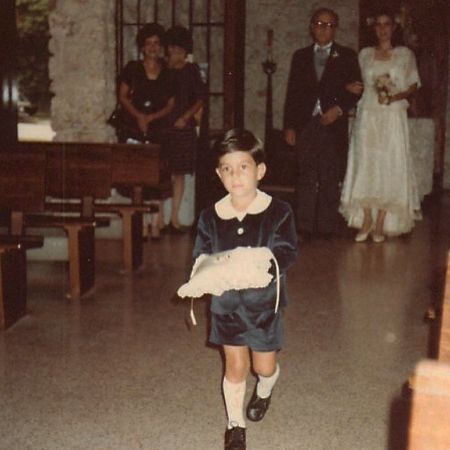 Moreover, the former ABC news reporter, Tom, is a graduate and an alumnus of Loyola University in New Orleans. He graduated with a bachelor'sAnna's" degree in Broadcast Journalism and Drama speech in May of 2001. Moreover, Tom is also reported to be a member of the LA Gamma chapter of Sigma Phi Epsilon. Before that, he attended the Belen Jesuit Preparatory School in his hometown Miami.
Tom's Parents Are Cuban Refugees
Did you know that Tom's parents were Cuban refugees? While Tom has talked about him being a Cuban several times, some people may not know it.
Both of the parents of the NBC news reporter are Cuban immigrants. While his dad grew up in Oriente, the eastern province of Cuba, his mom grew up in Havana, the capital of Cuba. His mom left the country right after the former president of Cuba, Fidel Castro, took over. On the other hand, his father got out of the country a little later.
After Tom's parents left the country, they both came to the United States because they loved various things about the country, including freedom of religion and speech. And according to Tom, his parents met in high school in Miami.
A Short Synopsis To The NBC Reporter's Journalism Career: Left ABC For NBC
In 2000, Tom began his career broadcasting with the NBC News Specials Unit and moved to MSNBC, where he worked for five years and covered most of the politics. After that, he moved to NBC's WTVJ in Miami. And in 2009, Llamas moved to New York-based correspondent and exchanged for David Muir on ABC World News Tonight in 2014.
In 2016, when the United States Presidential Campaign was held, Tom spent the year reporting on the republican candidates. Similarly, in January 2021, it was reported that he would leave ABC news to return to NBC News, and his last broadcast report on ABC was on January 31, 2021. And he got a senior post on NBC News in April 2021.
Tom Llamas' History With Donald Trump
In 2016, the former ABC news reporter Tom gained much attention for his coverage of the GOP members and Donald Trump's successful presidential campaign on the ABC network. He made headlines after being called a "sleaze" by Donald Trump at his conference.
In Trump's press conference, Tom pressed Trump and questioned him regarding his boast that a January fundraising event secured $6 million in donations to veterans' groups. However, Trump called him a sleaze. He also posted that Tom's report was a "fraudulent" report in his Twitter and also demanded an apology. However, Tom did not apologize since he was doing his job, and the issue was eventually forgotten.
The Reporter Is Married To Another Media Broadcaster
The NBC news reporter, Tom Llamas, is married to Jennifer Lynn Kloete (now Llamas), an American news channel producer. She is also the former associate producer of NBC news. The couple got married on June 10, 2006. They dated for a while before they decided to walk down the aisle.
Since Tom and Jennifer both went to Loyola University, some believe they met there. But they also shared their work environment at MSNBC for a couple of years. So others believe the couple to have fallen in love after being co-workers.
Let's Know Three Little Llamas: Tom Has Been Teaching Them Cuban Culture
If you didn't know, Tom and his wife are the parents of three adorable kids. They have two daughters and a son. The Llamas couple welcomed their first daughter, Malena Llamas, on March 14, 2013. Two years later, the couple became parents to their second daughter, Juliette Llamas, on December 17, 2015. And then, they gave birth to their first and only son, Thomas Llamas, in October 2017.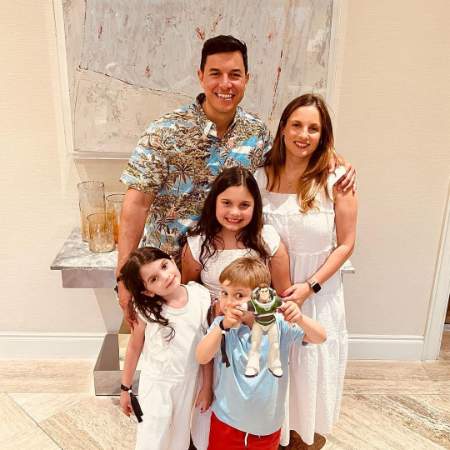 According to Tom, his kids know that they are Cuban American. Not only that, he has been teaching his children about Cuban culture. He often reads them books about Cuba. His daughter, Malena, is now learning more about the Cuban American experience. They are also learning to speak Spanish from their grandparents. And they also celebrate Cuban festivals and enjoy the cuisine and desserts.
Let's Know More About Tom's Wife, Jennifer Llamas
Tom's wife, Jennifer Llamas, is a famous American and experienced journalist who has worked for MSNBC. She is also a senior producer at NBC TV station. And she is also well known for being the wife of the famous reporter, Tom. She is an American nationality of white ethnicity and follows the Jesuit Christian practices.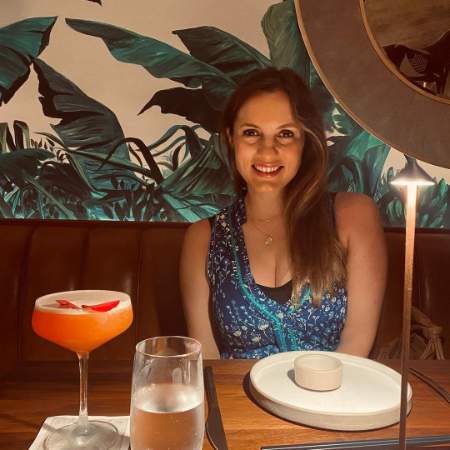 The famous journalist graduated from Loyola University, where she supposedly met her partner, Tom, and began her journalism career. Similarly, she has an estimated net worth of $5 million from her profession and is living a luxurious life with her husband and three children in Miami, Florida.
Height And Weight Of Tom
Since we promised to bring out as much information as possible about celebrities, let's know about the height, weight, and physical appearance of the NBC news reporter, Tom.
The reporter, Tom, is a natural brunette with dark brown eyes. And though you might not have noticed it, he is a tall man with a towering height of 6ft 2 inches. Moreover, the news junkie reportedly weighs around 82 kg. And as a reporter who influences mass media, he has maintained an active lifestyle.
NBC Reporter's Social Media Appearance
The NBC journalist Tom Llamas is active on almost all famous social media platforms. Moreover, he has gained a certain amount of fans and followers. Along with providing updates to his reports and addressing important news and topics, the reporter also posts about his family and their moments together.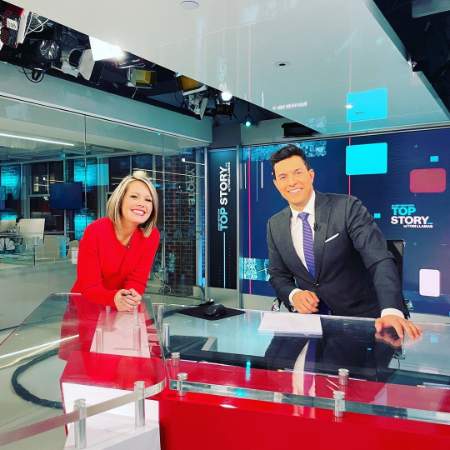 On Instagram, Tom is active under @llamasnbc and has over 46.5K followers. His official Facebook page has around 22k followers. His official Twitter is @LlamasNBC, and he has around 38.4k followers.
Similarly, he is seen daily on YouTube as a reporter for NBC news on its official youtube channel, which has 7.2 million subscribers, the name of NBC news. And usually shares his dashing picture on social media with his family.
Follow Glamour Path to enjoy more articles about celebrity's biographies, their riches, and relationships.
-->