Know Tom Hopper - "Luther Hargreeves" aka Number 1 in The Umbrella Academy
Published Fri Jan 10 2020 By DGM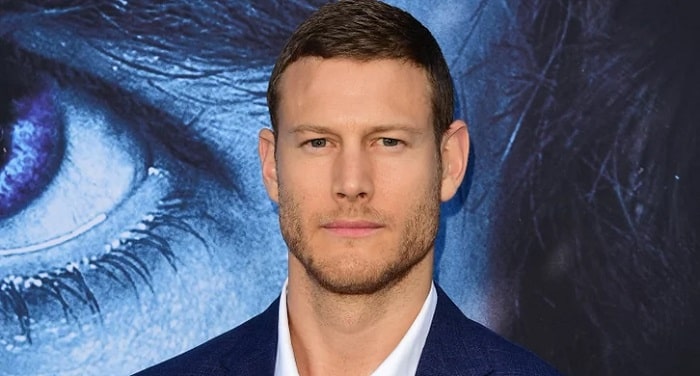 Thomas Edward Hopper, precisely known as Tom Hopper, is an English actor famous for appearing in the hit television series 'Game of Thrones' as Dickon Tarly and in 'Merlin' has Sir Percival. He recently rose to fame as he starred in last year's successful action TV series 'The Umbrella Academy' as Luther Hargreeves.
Hopper was born on the 28th of January, 1985, in Coalville, United Kingdom. Here are some facts about him:
What's his Net Worth?
Tom Hopper holds a whopping net worth of $5 million which he amassed from his successful professional career as an actor. He has spent most of his acting career working in television series which have also proved to fruitful for him as he has been able to make a lot of money from acting.
Wife - Laura Hopper
Hopper is married to actress Laura Higgins for about six years now. The two actors walked down the aisle and exchanged vows back on June 7, 2014.
Higgins is the actress who co-starred Hopper in the 2014 drama 'Black Sails'. After their marriage, Laura changed her surname to Hopper and became Laura Hopper officially. The couple has been gifted with two lovely children from their marriage. They have been living very happily together since their marriage.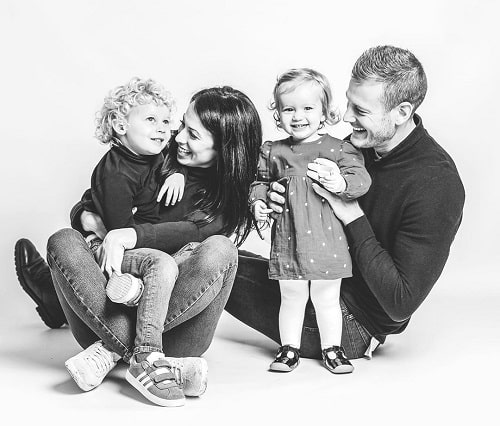 Father of Two - Freddie and Truly Hopper
As we mentioned earlier, Tom is a proud father of two kids: a son and a daughter from his marriage with his lovely wife. Freddie Douglas Hopper is the name of his son whereas his daughter's name is Truly Rose Hopper.
Freddie is the firstborn child who was born in 2015 and Truly Rose was born in 2018 as the second child of the actor. The kids very often make appearance on their father's social accounts with their mother as well.
Wore a Muscle Suit for 'The Umbrella Academy'
Most of the fans and viewers were in deep confusing as Tom Hopper appeared as a giant superhero with a humongous body in the Netflix action series. People thought that his body was a result of VFX and CGI which made him appear bigger and muscular than he actually is. For those who believe that his body was created via computer graphics, we love to break out to you that he wore a bulky body suit which made become the monstrous superhero.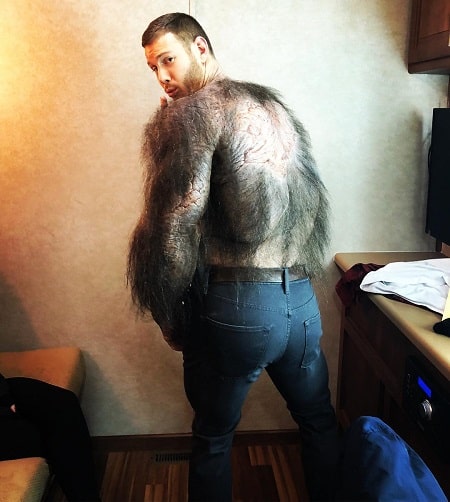 We came to know about the body suit of Tom when he posted some pictures of him wearing the body suit off screen. The suit was a huge one which made him look giant as Luther, his character, in the series which also starred Jordan Claire Robbins.
Loves Rugby and Golf
Besides acting profession, Tom is also an sport enthusiast who has deep interest in the game of rugby and golf. Not only he admires these games, but he also loves playing them. Whenever he gets some leisure time or holidays, he either makes to watch NFL or play golf at resorts with his friends.
Known for Muscular Physique and Tall Height
Apart from acting profession, Hopper is renown among fans for his muscular physique and tall height. He has a very ripped and muscular body as he hits the gym and works out at a regular basis. If visiting the gym isn't possible, he exercises at his own house but never lets go off his working schedule. Hopper also is a very tall man standing at a height of 1.96 m (6 feet 4 inches) which has also become one of his trademarks along his muscular physique.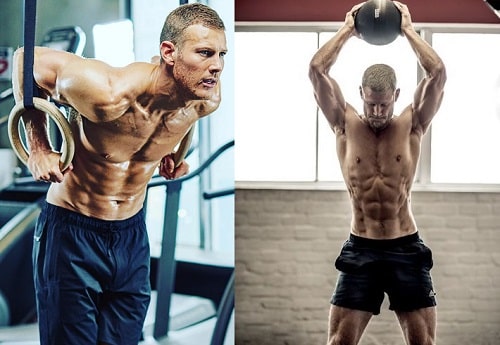 Loves Chicken A Lot
The co-star of Mary J. Blige loves chicken and considers himself a chicken enthusiast. It is a known fact that chickens are adequate source of different important vitamins and nutrition to our body. And as Tom is very conscious of his fitness, he not only has to workout properly but also has to eat healthy and nutritional. Therefore, he eats chicken a lot and it has become his favorite meal.
Was the Cover Star of Men's Health Magazine
Back in 2015, Tom appeared as the cover model of the Me's Health magazine for the month of October. He was seen wearing a t-shirt and he flaunted his big arms and chest gorgeously. The shock which he gave his fans by achieving such an amazing muscular body through tough workouts and endeavors owned him the spot on the cover page of the magazine.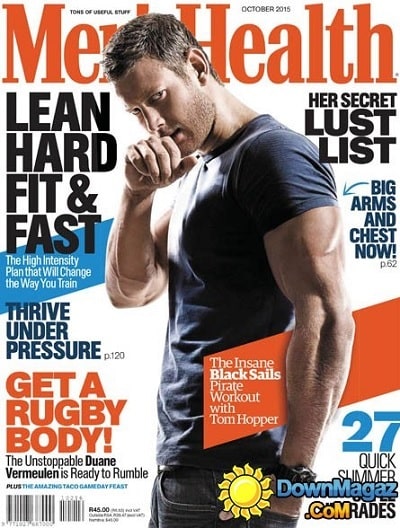 Alma Mater
Talking about his education, Hopper attended Ashby School of his homeland in Leicestershire. He had already developed interest in drama and acting by the time he was in school. During his years as a school student, he enrolled in drama classes and got the opportunity to appear in the musical 'Return to the Forbidden Planet'. After completing school level education, he then went to Rose Bruford College for higher level studies in London.
Social Media Presence
Tom Hopper is an avid social media user as he frequently keeps updating pictures and videos on his Instagram account. He has achieved a huge fan following of 583K followers on his account. On his account, he usually uploads about his fitness schedule, happy moments with wife and kids, and work related information.
Visit Glamour Path if you like more of the similar latest and interesting information regarding other celebrities.
-->