TimTheTatman Wife and Relationship - Love Hate Affair to Marriage
Published Fri Jul 22 2022 By chanel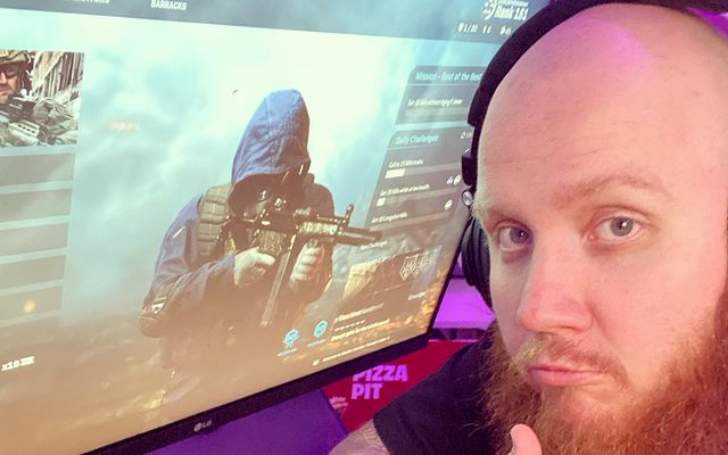 Timothy John Betar widely known as TimTheTatman is a renowned Twitch streamer and gamer from the United States. The man is blissfully married to Alexis, his long-term lover.
The Twitch celebrity is well-known for his Counter-Strike, Call of Duty, and Fortnite gameplay videos. He is also an eSports athlete for Monster Energy and is backed by the Audio-Technica Corporation.
Marriage and Kids
Tim The Tatman's wife is a lovely woman named Alexis. They dated for a while before making their relationship public in December 2015.
They had originally met during their senior year of high school and they started a relationship until eventually broke up. Per a clip that has since been taken down, Tim's recklessness in his early teenage years caused the eventual bride and groom to break up the first time. The couple's distance made it impossible for them to maintain their connection.
Tim has previously spoken openly about his lofty aspirations for college, which may have contributed to the relationship's failure when the two were younger. Fortunately, it seems the pair have since been able to match their demands and have developed into quite a formidable partnership.
Later, after reuniting, the pair lived in and were married not long afterward. Tim exclaimed to his viewers with excitement, "It simply felt perfect." He shared a photo of Alexis' engagement ring on December 20, 2015, confirming that she had accepted his proposal.
The same year, he announced his engagement to Alexis in a video on his Thirteen Wolves YouTube page. The long-awaited day eventually arrived in August 2016, when TimTheTatman and his girlfriend exchanged vows in a low-key ceremony seen by family and friends.
Tim uploaded his wedding photo to his Twitter account to make it official. The pair's first child named Brewer was born on April 12, 2019.
Prior to that, Tim and his wife staged a live gender reveal for their son on Twitch, with Alexis sitting alongside him. He is a delighted father who excitedly announced the birth of his child on Instagram and through a live stream.
The couple also has a daughter, but they haven't revealed any details about her. Tim uploaded pictures of the boy to Instagram to share his happiness at becoming a father. Before, neither Alexis nor Tim seemed to be in a committed relationship.
Couple's Dedication to Each Other
Alexis has been featured in a few of TimTheTatman's original videos. She frequently takes over his feeds while he's taking a toilet break and plays with his viewers.
Despite the fact that Alexis appears to love making fun of and acting foolishly in her husband's videos, she also demonstrates a strong following for the full-time streamer.
Since the start of their relationship, she has made an effort to be with TimTheTatman, even going so far as to quit her job and move in with him. His hectic streaming schedule has remained almost unchanged after getting married, and it is obvious that she is cheering him on from the sidelines.
When the circumstances call for it, Alexis' sense of humor can occasionally be even funnier than Tim's. Since Tim frequently refers to himself as the "Dad" of the fans, they quickly referred to Alexis as "Mom" as soon as they learned who his better half was.
When her name was ultimately revealed, he informed his audience. His conversation with Alexis at the introduction and afterward moved at warp speed with greetings, which had to be both pleasant and embarrassing for her.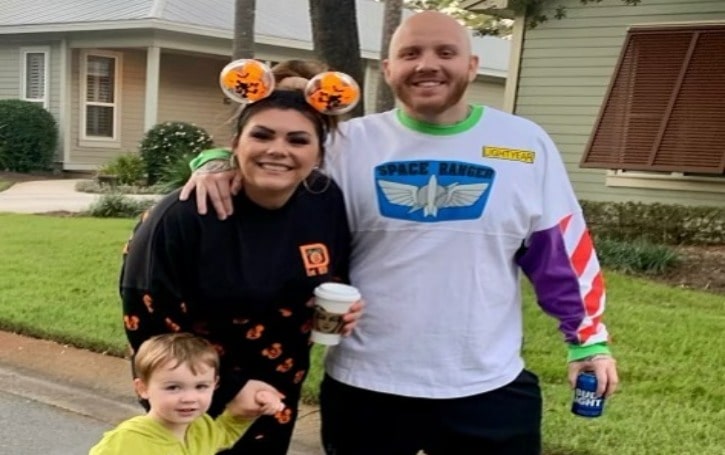 Tim made a proposal soon after the two started living together. The plot is quite charming, and Alexis explained it all to Tim's stream audience. When her father indicated that the streamer had requested permission, Alexis was aware that Tim was planning to pop the question.
Tim planned a leisurely day getaway for the two of them at a good resort. Considering this, Tim faked Alexis out at every turn, keeping her wondering when it will happen. He waited until they were alone in their room at the end of the day before asking rather than at the elegant supper the two enjoyed.
In fact, Alexis was so taken with it that she twice encouraged him to pop the question, exclaiming, "That's so cute! Do it once more!"
Net Worth
The wealth of TimTheTatman exceeds $10 million. His YouTube gaming channel serves as his main source of revenue. The popularity of his gaming videos accounts for a sizeable chunk of his riches.
Streaming contributes significantly to his income for him. A Twitch subscription costs exactly $4.99 per month, whereas a YouTube subscription is entirely free. As a result, it appears that the more subscribers you have, the more money you make.
Tim has at least $1.6 million in Twitch subscribers, which helps put his profits into context. He has approximately 40 million monthly YouTube views as of May 20, 2022, and his earnings hover around $50,000 each month. He makes at least $60k a month only from ad views, or $2k to $5k per day.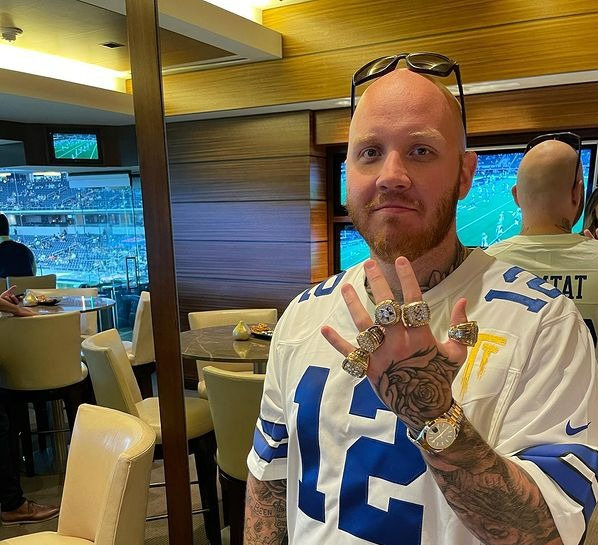 Many potential sponsors have fallen in love with him thanks to his charm and streaming and gaming techniques. He has worked with numerous businesses over the years, including Chipotle, HyperX, Razer, and others, where he has earned a sizable sum of money from sponsorship agreements.
In addition to his career, he is a philanthropist and has taken part in numerous humanitarian endeavors. In 2018, he used the GuardianCon charity stream marathon as a platform to raise money for St. Jude's Children's Research Hospital's pediatric medical research.
Social Media
TimTheTatman has more than 2.8 million followers on Twitter and is a rather active user. In 2012, he introduced the world of Twitch to his gaming abilities where he has 7 million fans. On his channel, he streams games like Fortnite, Overwatch, Counter-Strike: Global Offensive, and World of Warcraft. Since March 27, 2014, he has been working as a full-time creator. He even expanded his horizons in January 2013 by creating a YouTube channel where he posts some of his stream footage. His YouTube channel currently has over 4.6 million subscribers and over 836,139,142 views.
On Tim's Instagram images of the couple and their son are shared, but Alexis is never tagged in any of them. She has kept her private life highly secret and doesn't share it with anyone, including her followers.
Tim doesn't follow anyone named Alexis on Twitter or Instagram, which may be deemed his wife's account, which is interesting. Her identity has been protected in this situation.
For more information, visit our page, Glamour Path.
-->