Meet Timothy Mowry – Tia Mowry's Father Who is Former US Army
Published Fri Jan 03 2020 By DGM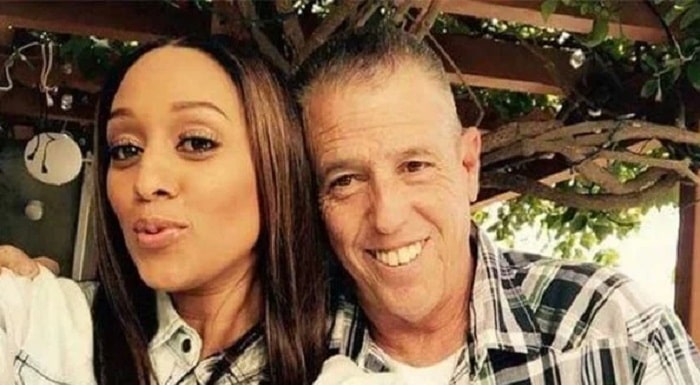 Timothy John Mowry is an American native who is known as the father of the famous actress, Tia Mowry. His daughter is renown for her work in 'Sister, Sister', 'The Game', and 'Tia & Tamera'.
Mowry was born on the 4th of January, 1957, in Miami, Florida of the United States. Here are some facts about him:
What's his Fortune?
Timothy Mowry holds an estimated net worth of $1 million which he amassed from his career as a custody officer and a former U.S. army sergeant.
Former Spouse - Darlene Mowry
Timothy was previously married to Darlene Renee Flowers who later on changed her name to Darlene Mowry after her marriage with him. The two first met when they attended the same high school in Miami. They eventually went on to work in the U.S. Army together.
The two walked down the aisle in 1975 after dating for some years declining the negative perspective of people regarding racism as Darlene is a African - American and Timothy is a American Native.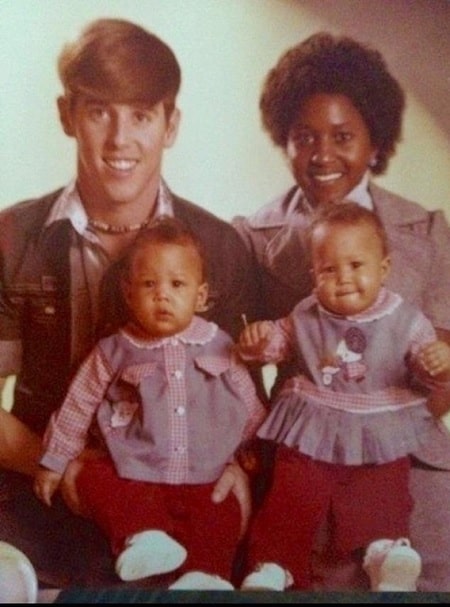 Timothy and Darlene were together for about four decades and gave birth to four kids from their marriage. Though they were together for so long and shared children together, they couldn't maintain their marriage for infinity which led to their divorce in 2015. Following their divorce, the estranged couple still appear together in family gatherings and events.
Four Children
As we mentioned earlier, Mowry is a wonderful father of four kids from his previous marriage with Darlene. His children include two twin daughters: Tia and Tamera Mowry-Housley and two sons: Tahj Mowry and Tavior Mowry.
Tamera is the firstborn among his kids and twins as she is just two minutes elder than her twin sister Tia. Tahj is the third child and Tavior is the youngest among the children of Timothy.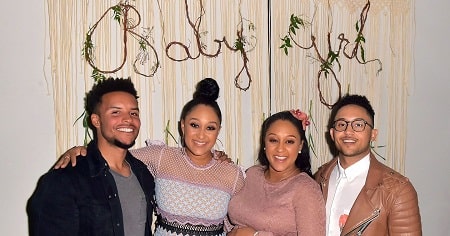 Like Tia, Tamera is also an actress and model as she also started her career with her. Tahj has also established himself as an actor and singer and Tavior is also seeking a career in the industry.
Previously Served in the U.S. Army
Tavior's father is a former U.S. Army who served the nation for over a decade. During his time in the military, he was able to hold the rank of first sergeant (1SG) along his ex-wife. He also lead the battalion while he was in the service. He was in the military when his twin daughters were born. After his family shifted to California for the bright future of his daughters, he retired as an army and later started working at a police department in Arizona.
Is a Grandpa
Timothy is also a grandpa and has a total of four grandchildren from his daughters and their marriage. Both of his daughters have two children each. Aden John Tanner Housley and Ariah Talea Housley are his grandchildren from his eldest daughter Tamera whereas Cree Hardrict and Cairo Tiahna Hardrict are also his grandchildren from his younger daughter Tia.
Among his grand-kids, Cree is the eldest and Cairo is the youngest one. The four cousins very often get to spend their holidays together.
Moved to California for Daughters
When Tia and Tamera were 12 years old, they convinced their parents to move California so that they could pursue career in acting and modeling. Their mother, in turn, agreed to move to the state if they became successful in getting job within the first month first of them shifting there.
As promised, the twins were able to land jobs of appearing in commercials and small roles in TV shows. After that, the family shifted permanently to California and Timothy started working as a jailer or custody officer of the City of Glendale Police Department.
Check out Glamour Path for more interesting and daily updates about other celebrities' parents as well.
-->